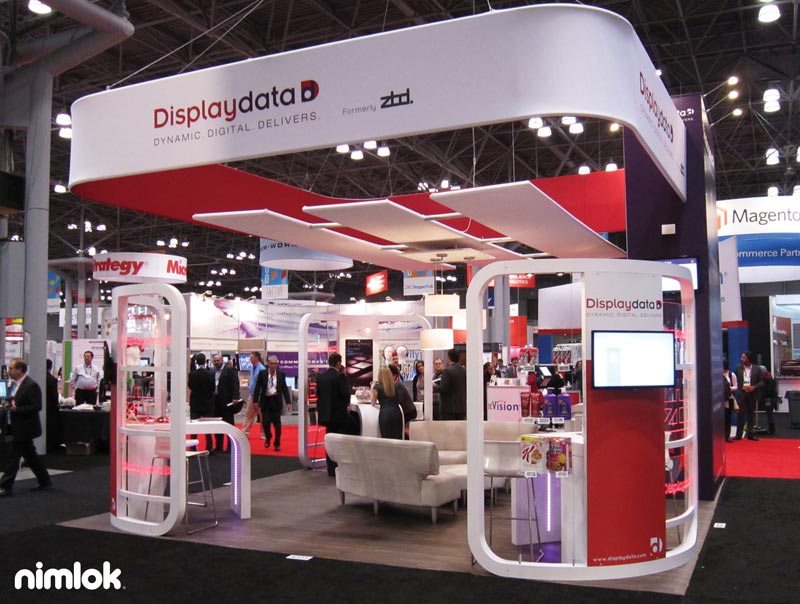 Between planning time, cost of materials and travel, exhibiting at trade shows is a huge investment for any company. While options for digital outreach are on the rise, exhibiting still holds at least five (if not more) core benefits you can't get through other marketing outlets.
1. make sales and/or gather leads in person
Trade shows are still great for making that big sale, or setting up for future sales through the new contacts you make throughout the show. If you are one of the many companies selling online only, this is the perfect opportunity for clients to physically see, touch and use your products with an expert (your staff) nearby to answer any questions right away. By being face-to-face you just may be able to win a sale from that client who has been on the fence.
2. launch new products, services or branding
There's a reason big tech companies like Apple and Microsoft share product announcements and debut new technology at places like the Consumer Electronics Show. Trade shows act as a megaphone for amplifying your message to everyone important in your industry. Between current clients, prospects, press and competition you'll hit all the people that matter at once. Furthermore, an email or press release will never have the same pizzazz as a live presentation from a passionate and knowledgeable member of your team.
Exhibiting is especially impactful for company rebranding. Why? Your trade show space is basically a blank canvas for your brand. If you fill that canvas with fresh, new branding, the instant a visitor see's your it they will understand the "new you."
3. make an impression
If your business mainly deals with clients over the phone or online and doesn't have a brick and mortar presence, your clients and prospective buyers may rarely or never interact with your brand in person. Exhibiting is your chance to show who you are. Your trade show display and in-booth activities will give attendees a sense of your corporate culture, your passion for what you do and provide a min-preview of what it's like to work with you.
Plus, if you're a small business or start-up company trade shows could help you make your first impression on the industry as a whole. Just being there says you're ready to play, but make the right moves with your booth presentation and the industry will be talking about your brand when the show is through.
4. network face-to-face
While you may be great at winning new business over the phone, don't forget the power of face-to-face conversing. Whether you're on the show floor in your booth, at show sponsored events or just meandering in the lobby, trade shows have an unbelievable amount of opportunities for networking built right in. With everyone in the industry gathering in one place, it's your only shot to make multiple connections over just a few days.
Additionally, trade shows are the perfect time to build stronger relationships with current clients. Check ahead of time to see who will be attending and schedule meetings to chat in person.
5. go head-to-head with competitors
Big competitors at trade shows shouldn't be a deterrent; they're a motivator to be there. Trade shows are the perfect opportunity to let prospective clients see you side-by-side with the competition. If your competitor is there and you're not you may instantly be at a disadvantage. If you focus your exhibit on showcasing what makes you unique from the competition, visitors will see the benefits of choosing to work with you instead.
Trade shows continue to be a viable option for businesses of all sizes and industries. Are you an avid exhibitor? Let us know in the comments your reasons for exhibiting!