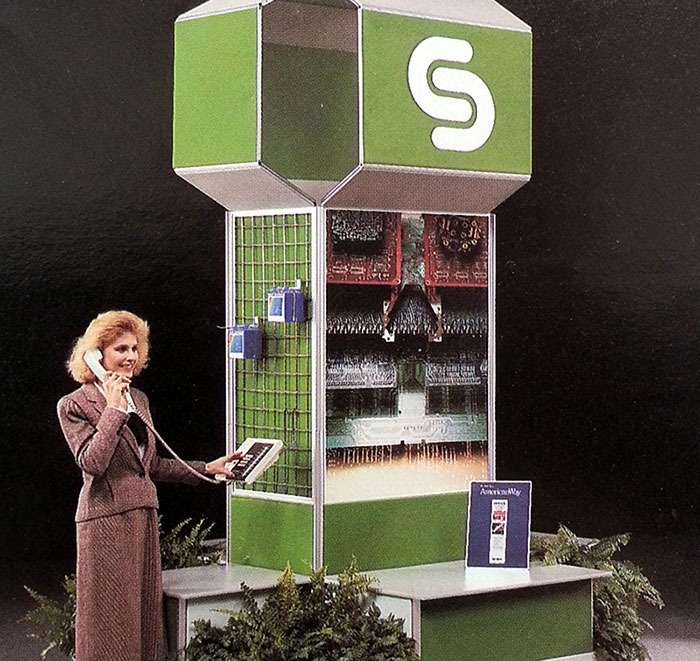 For small businesses, a trade show booth display can be a significant investment, and you want to get the most out of the one you have before trading it in for a newer, shinier model. But if your display isn't working for you or looks dated, your investment is worthless. Here's how to tell when an upgrade is the best idea for your upcoming trade shows.
1. signs of wear and tear
Transporting the display to trade shows, setting it up, taking it down, and using it for two to three days at a time takes its toll. Even a little wear on those trade show displays makes it less visually appealing to potential customers, not to mention if there are stains in the field of vision of visitors that you can't remove. If your display has seen better days, it's time to invest in a newer one. Think about updating the look of the display, too. Make sure it represents the latest version of your logo, and spotlights the best features of your product line.
2. lack of attention at trade shows
Maybe your display isn't worn out, but you simply aren't getting the response you'd like. Perhaps the old display is too bland, or maybe it doesn't spotlight what your company is all about like the image above. The best trade show displays make it instantly clear what your company is all about, and stands out with killer graphics, a sharp logo, and lots of colors to grab attention from across the crowded room.
3. your competitors are getting more attention
Do your competitors get more visitors and generate more leads at the same trade shows you go to each year? Then their trade show displays may be one upping yours. What is it about their trade show booth that is most attractive? How can you better that design without being a copycat? Take the best elements of the successful trade show booths you see at the shows and incorporate these elements (colors, lights, sounds, exceptional graphics, retractable banners) into a new display for your business.
4. your display looks like other trade show displays
Does your display look too much like every other one you see at the trade shows? Then make yours stand apart by incorporating new elements, such as different lighting or more wording or even make an impact with a custom trade show booth display to really stand out. Ideally, customers will be able to see at least one special thing about your company from across the room. Trade show displays don't have to spell out every detail of the business, but a good show display will make at least one key point that encourages people to come by and take a look.
5. you add new products or services
Maybe you've added new products since you designed the old display. Perhaps it no longer showcases the most unique or interesting aspect of your business. Don't be afraid to use the words "new," "unique," or "just released" on the display. People want to know about the latest and greatest, it's why they came to the show. If your old display isn't generating interest for your latest offerings, it's time for an upgrade.
If you want a display that works equally well for all your trade shows and events, choose a design that exhibits the best qualities of your business. These are the qualities you want everyone to know about you. Is your product the fastest, or the cheapest, or the most fun? Make your key selling point a critical design element of the display.
There you have it, my five reasons you might need a new display for your upcoming trade shows. There are definitely more reasons why a company would need to upgrade their display. What other reasons are out there to refresh a trade show booth?