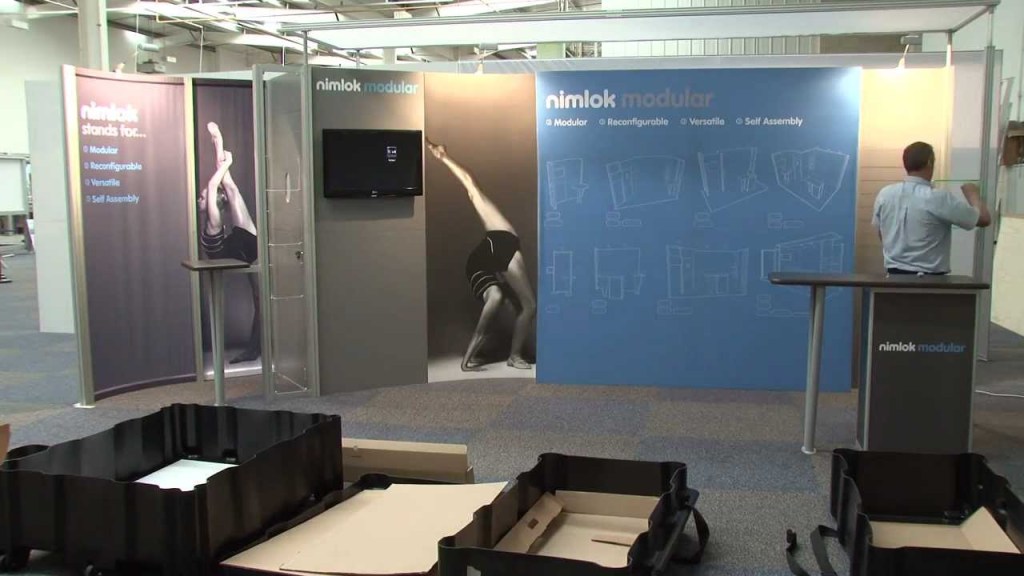 Evaluate your current trade show displays by taking an objective look at what your exhibit offers potential customers relative to what they're looking for. Based on the evaluation, determine what changes will be most appropriate for your trade show exhibit needs. The process of updating your displays can be daunting, but breaking it down into actionable steps makes for a much smoother transition. Here are 5 ways to update a trade show display:
1. If it's Broke, Fix it: No one wants to visit a trade show display held together with duct tape, so evaluate your booth and determine what needs refurbishing. This process may range from a thorough cleaning and replacement parts to a more complex repair.
2. Evolve Graphics and Branding: What was "hip" and "cutting edge" just a few short years ago may already look dated. If your brand has evolved over time, your trade show graphics and logo should also evolve to accurately reflect the current status of your company.
3. Reconfigure: Most modular exhibits can be easily reconfigured, and have options for simple add-ons to freshen up the exhibit design without extensive and costly total redesign.
4. Give it a Facelift: If the structure of your display is still in sound condition, forgo the costs of a new booth and stick with cosmetic changes. Change the graphics colors, branding and lighting for a fresh new look while saving the original structure.
In her article 6 Cures For Tradeshow Ineffectiveness, President of Design Group Exhibits Tricia Browning says, "As a company's identity evolves over time, custom modular exhibits can be continually updated to reflect a new image without the need for a large capital investment. This versatility, together with lower front-end and back-end costs, makes custom modular displays more cost-effective than traditional custom displays."
5. Start from Scratch: Sometimes the only option that remains is to start over with a fresh trade show promotional strategy. While money is lost in the investment of your display, if you hang onto a display that's no longer working for your needs, it'll cost much more in the long run.
These are just a few ideas to get you started. Share your own tips for updating trade show display in the comments! Be sure to also share your ideas with us on twitter @Nimlok!