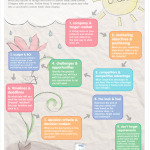 Custom exhibit design can ensure you end up with a booth that fits your company just right. However, an unorganized or rushed process could result in a run of the mill display that does nothing to make your company stand out, or worse does not meet your needs. To avoid wasting time and money, utilize the following steps in your planning process: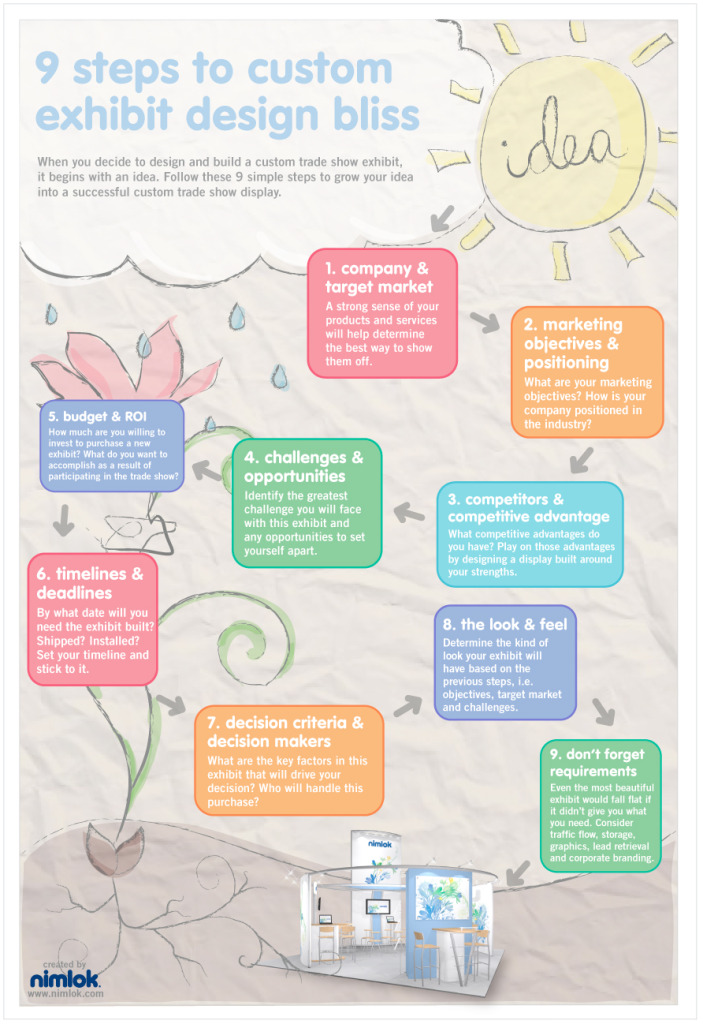 1. Know your company:
After all, you're designing a custom trade show booth to showcase your company. A strong sense of your products and services can help determine the best way to show them off.
2. Keep your eye on the target:
What is your target market and how will it affect your exhibiting needs?
3. Set marketing objectives and positioning:
What do you hope to accomplish? Determine your position within the industry, and set achievable marketing objectives.
4. Identify challenges:
Identify the greatest challenges you will face with this exhibit. Your challenge may be standing out in a crowd, providing enough space for visitors or rebranding.
5. Seek opportunities:
Take note of the exhibits that have impressed your company in the past. Identify those "wow!" factors and consider applying some to your own custom exhibit design.
6. Set your timeline and deadlines:
Being off schedule is the easiest way to lose money and time. By what date will you need the exhibit built? Shipped? Installed? Set your timeline and stick to it.
7. Know your competition:
Study who you're up against. What competitive advantages do you have? Play on those advantages by designing a display to build on your strengths.
8. Determine the perfect look and feel:
Will it be conservative, elegant, innovative or open? Determine the kind of look your exhibit will have based on the previous steps, i.e. objectives, target market and challenges.
9. Don't forget requirements:
Even the most beautiful exhibit in the world would fall flat if it didn't give you what you need. Consider traffic flow, storage, graphics, registration, corporate branding and any other specific requirements your company has for the exhibit.
Designing a custom trade show display is a detailed process, and covering all the fundamentals can guarantee that the end result will be an exhibit that truly communicates your brand – who you are and what you do, all while meeting your company's needs.