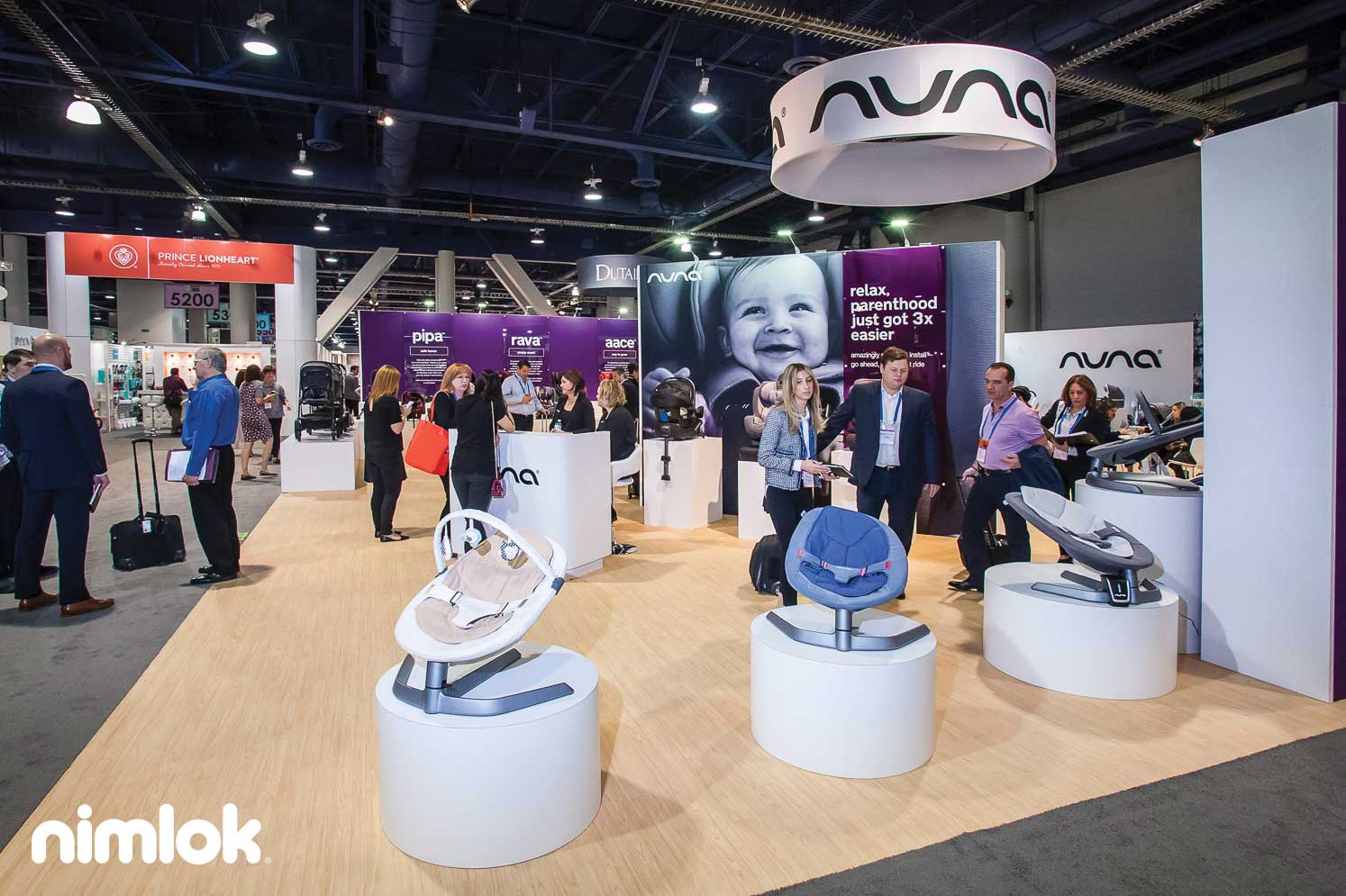 Fishing is one of man's oldest art forms. It pits the wits of man against the unpredictability of nature in a winner takes all clash. This dance has taken place billions of times across cultures and time periods. Yet one principle holds true irrespective of time and place, if one intends to catch a fish they must have the right bait. This truism is not only reserved for intrepid mariners, it can also be applied to event marketing professionals as well. If you wish to  attract visitors to your booth you need to have the right draw-in, a reason for passersby to engage with both you and your staff. Creating an interactive atmosphere at your booth may be just the lure you need to catch the "big fish". Read below on how to make an inviting and interactive trade show display:
Product demo
Imagine walking the aisle of your local grocery store. A smell both alluring and foreign invades your senses, drawing you closer and closer. Your taste buds dance atop your tongue eagerly waiting to taste whatever it is your nose has identified as scrumptious. Only when you get to the samplers table you learn that the object of our quest across the store is for demonstration purposes only, there are no edible samples. What a bummer right? Well this same scenario can play out on the trade show floor. Visitors can be lured in by stunning visuals and preciously placed products, but if they cannot interact with the wares on display the marketing effect can only be carried so far.
For real impact–if allowable–have a product demonstration that allows your visitors and prospects the opportunity to try out your product right there on the trade show floor. If your brand created new software have computer setup and ready for your visitors to use, if you have a new material you are using in production make sure your visitors can feel it and compare it to older materials and it goes without saying if you have upgraded a recipe have food samples at the ready. By offering your prospects the opportunity to try or experience your product on the trade show floor you are tapping into the power of experience based marketing, which has shown to be a promising avenue for modern marketers.
Your Trade Show Display
Trade show booths to the average attendee can appear a little on the sterile side. For the most part, exhibitors play it safe, clean branded graphics, smiley faced booth staff equipped with a handshake and a handout etc,. But, you want to be different don't you? You want to draw in attendees with liveliness, you want scores of visitors piling into your booth to bear witness to the organized ruckus taking place in your exhibiting space. To create a trade show display space that catches the eye of event attendees and retains their interest try using interactive media. Having tablets ablaze with text or visuals that actively engage users have a great impact. They draw people in, they pique their interest and they create long lasting memories.
Tell your story
Our personal narrative is the most important possession we have, while not a tangible material item it carries with it immense value. This value is not only confined to the individual, our stories can also have a profound impact on the people with whom we share them. Your brand/organization has a story, and you can convey that narrative with your booth to help your visitors connect with you on a more personal/emotional level. Your trade show display graphics can be adorned with images of your story, you can use monitors to display videos of your facilitates and employees and your marketing collateral can reflect your values and organizational ethos.