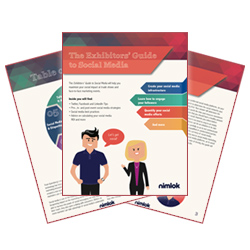 It's hard to ignore the major impact social media is having on the face-to-face marketing world. It seems like every event has an official hashtag and every exhibitor is hurriedly posting minute-to-minute updates to their trade show social media accounts. Social media networks such as Facebook, Twitter and LinkedIn are at the forefront of the social media marketing revolution and exhibitors need to know the ins-and-outs of making the most of these networks. That is why Nimlok has created the Exhibitors' Guide to Social Media to help advise trade show marketers on planning their social media strategy with easy-to-apply tips and tricks. Read this post to get an idea of where to start with your trade show social media efforts, and make sure to download your copy of The Exhibitors' Guide to Social Media today!
Keep Tabs on Your Trade Show Social Media Landscape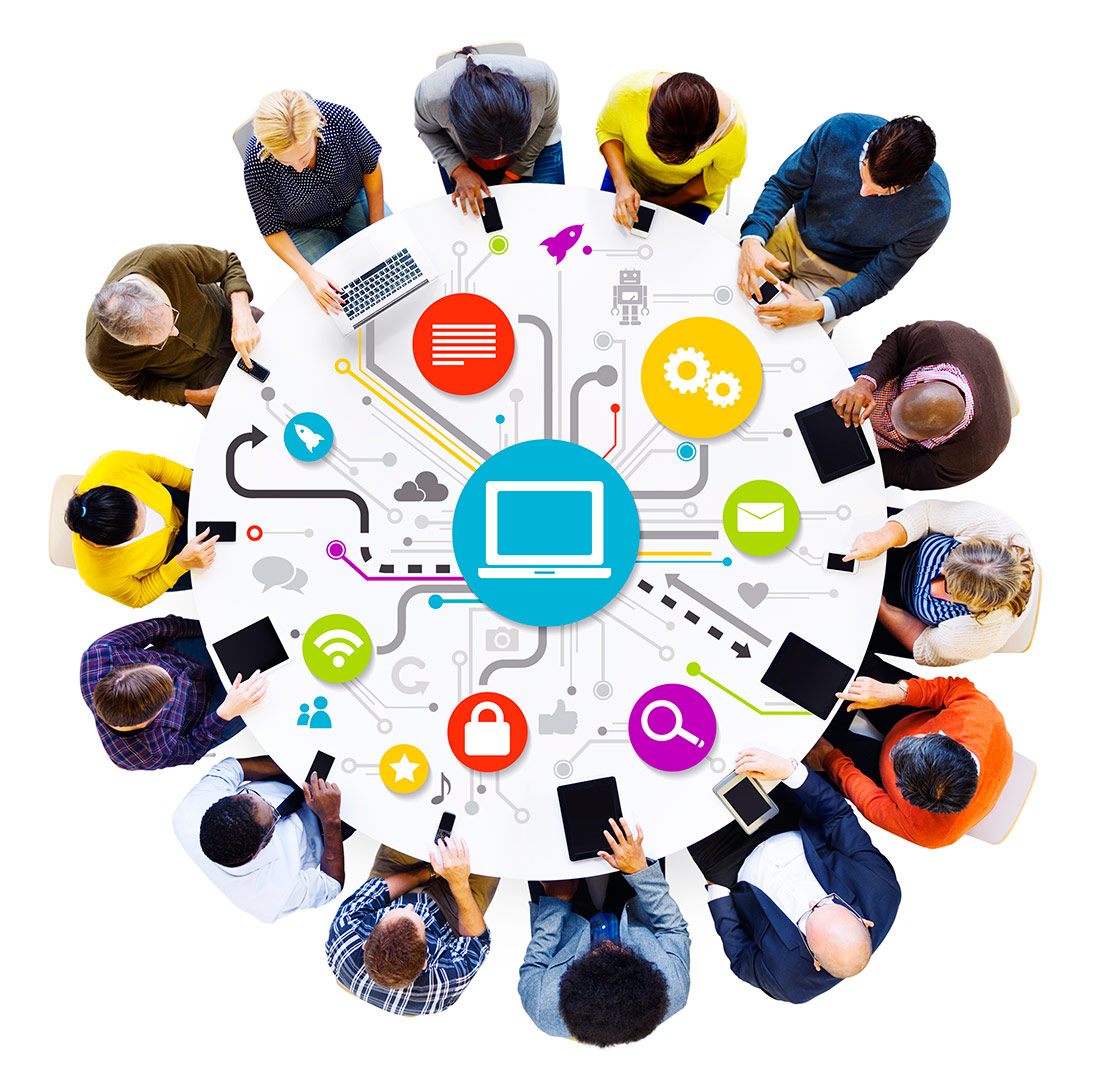 Your brand can utilize any of the innumerous social media platforms out there, but if you are not using all of the big three (Facebook, Twitter and LinkedIn) you are missing out on a huge audience.  If you don't have an account on any of the big three social networks, make sure you create an account immediately before you start planning for your event.
Once you have all of your accounts setup, it's time to beef up your pages during your pre-event planning to help generate buzz around your exhibit.
Tips on Creating Buzz:
Create a trade show hashtag for your brand that you will use across social media platforms and from event to event
Post previews of what attendees can expect to find at your booth
Advertise giveaways and contest that you will be hosting inside your booth
Reach out to prospects and customers via their social profiles and invite them to join you at the event
Post your booth number and other relevant event information to help attendees find you
Also, make sure that you are not only promoting your brand pre-event, but also keep an eye out for the posts made by competitors and event organizers. Make sure that you have the most up-to-date information swirling around the event. Using this event intelligence can help you emerge as a thought leader, and it can also help you navigate surprises and changes to the event you're going to attend.
Leverage Photos and Videos to Reach Attendees
A picture is worth a thousand words, this idiom rings especially true for social media marketing. Take this for example, Twitter only allows 140 characters per tweet. That restriction can hamper a marketer's ability to communicate their messaging. However, posting pictures on Twitter can help drive home a message without having to make a series of posts to convey a single point. Videos are also incredible tools in sending out branded messaging. Facebook is ideal for posting short, concise and informative videos for your followers to view. Videos should show the livelier side to your event marketing efforts; i.e. contest, giveaways, product demos and general upbeat and on message visual content.
Images and videos can also be used to give a behind-the-scenes look at your trade show experience. Pictures of your staff suiting up before they hit the trade show floor, setting up in-booth, interacting with event staff etc. can all help your followers get an intimate look at your brand.
Use Social Media to Nurture Your Cold Leads
After the lights have dimmed, and you're on your way home, you'll need to plan your approach to following up with all of the great leads you have collected at the trade show. Social media can be a great benefit when it comes to following-up by allowing your sales staff another medium for them to reach out to prospects post-event. Make sure you instruct your booth staffers to try to gain as much contact info as possible, including social media account information from prospects.
You can use social media to ease tentative prospects into getting to know your brand better, your brand's personality and your products or services Use Twitter to reach out to new leads and follow them to strengthen the connection after the event, and "Like" their business page on Facebook. This instant outreach will more than likely prompt them to Like and follow you on your brand's social media pages. You can also use social media to  scout leads you may have missed at the event by searching Facebook, Twitter, and other social media platforms.
Introducing Nimlok's Exhibitors' Guide to Social Media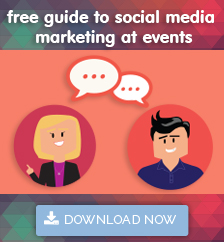 Nimlok is proud to introduce the Exhibitors' Guide to Social Media, a comprehensive guide aimed at exhibitors looking to maximize their social impact at trade shows and face-to-face marketing events.
Inside you will find:
Twitter, Facebook and LinkedIn Tips
Pre-, during- and post-event social media strategies
Social media best practices
Advice on calculating your social media ROI