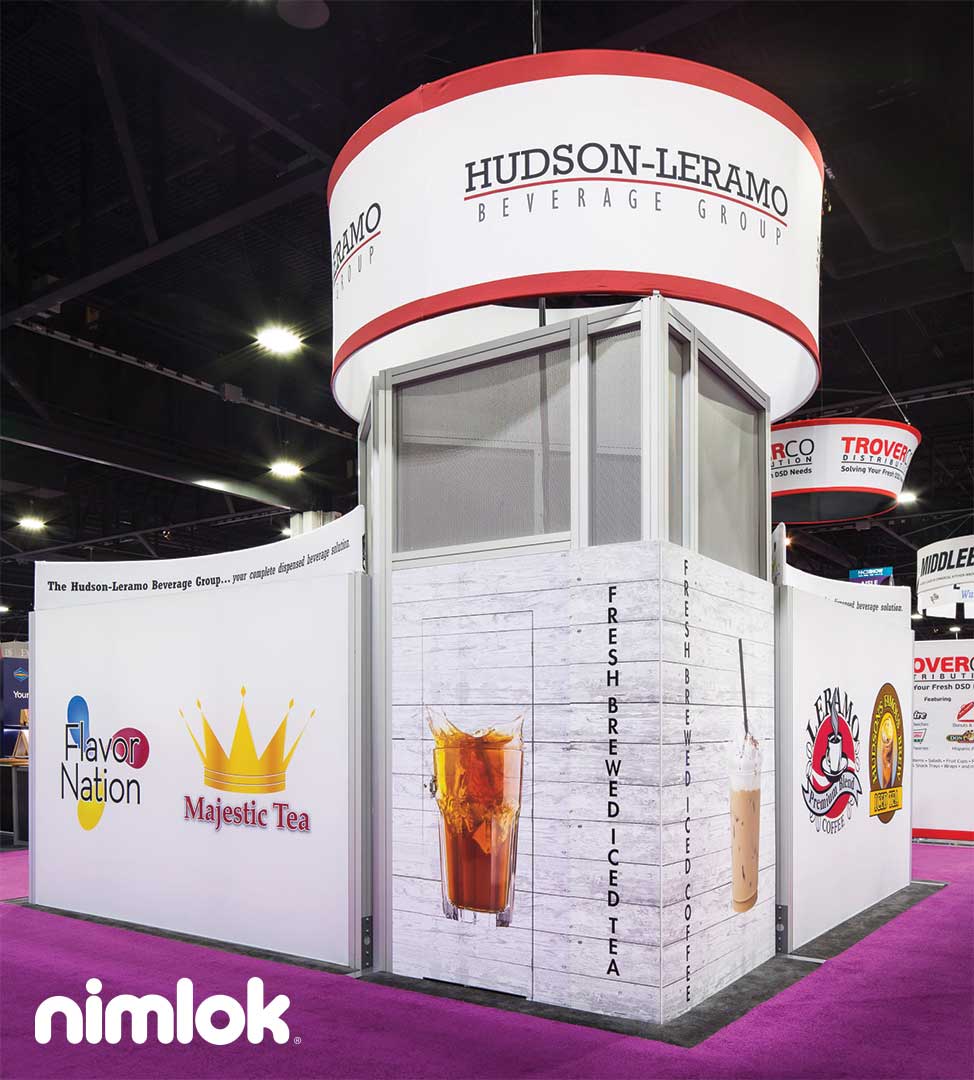 I recently visited a trade show focused on online and offline marketing. As a digital marketing manager, I'm always excited to learn about new inbound marketing techniques, the hot tech being used for marketing that help businesses of all sizes grow.
As a marketer, a former trade show booth exhibit staffer, a face-to-face marketer and having managed a sales team, I was floored at what I experienced on the trade show exhibition hall floor. It was disappointing actually.
It almost felt and looked like very few of the companies exhibiting knew how to market themselves at a face-to-face event. From the look of their trade show displays to knowing the basics of working a trade show, their business presence was lacking. There's so much more to working a trade show booth than just having a flat screen TV flashing pretty pictures and a bunch of staff standing around in the same company shirt.
As I stopped in at each of the four dozen trade show booth display spaces, I really noticed the difference between the booths that had an owner of the company working the trade show (who paid for trade show booth and space) with their team versus the trade show booths that had a team of people who were paid to be there.
A couple of other important basics I noticed that were missing that you need to pay attention to when hosting your next trade show booth:
get the business card!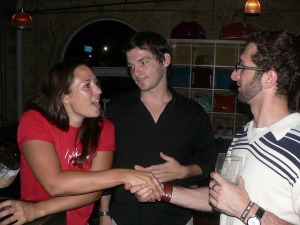 You have GOT to ask for the visitor's information. Best case scenario, you should be asking for it before you start to sell them. It's really why you paid to be at the show, spent the money on your trade show booth display, your banner stands and for staff to be there. Lead and sales generation! Get their info!
Of nearly 50 businesses at this particular show, I walked into their booths, took their sales collateral (if they had any) just ONE single person asked me for my information; the guy who was the owner of the business.
It's a waste of time and money to be at a trade show if you're not PROACTIVELY trying to gather name/phone/email/business cards of your visitors.
sales collateral is a must
There were three booths I stopped by that didn't have ANY collateral. Two of them had QR codes displayed and one booth was void of anyone but a TV displaying their product line! Are you kidding me?
Hey, I get QR codes. They can be of value. It's also a given that printing is expensive and the amount of waste that is generated at a trade show is unbelievable, so limiting the amount of print collateral is smart from a "green" point of view. Are you printing on recycled paper? But you've got to have at least ONE handout about your company so people have a takeaway about your business.
does your display attract or have no impact?
Does your trade show display graphics tell people what you do? Is it concise? Does it have impact? Can people tell what is your company or product VALUE in less than three seconds? A trade show booth should do that. ATTRACT!
Don't make attendees walking by GUESS what your business or product is all about. Work with your marketing team or an experienced trade show booth designer to communicate your brand and set your business apart from the competition.
About HALF (unbelievable) of the booths I walked by just displayed a company logo. It was sad. I definitely wasn't drawn to stop into their trade show booth space and ask someone what their product or company does.
Make sure to be attractive to your prospects.
be engaging & be approachable
Oh man I saw more than one trade show booth full of staff members standing around talking to each other instead of working to draw in a crowd. A couple had their iPhones out, some people were on their phones while in their booths. Seriously, that is a huge pet peeve of mine. Staff completely disengaged from working the trade show. That is definitely not how to turn trade show visitors into customers.
If I was the CEO or owner of those businesses, those staff members might be standing around an unemployment line instead of standing around disinteresting in being at the trade show.
The booth that had the owner working it and who asked for my contact info, was the one that had all staff members working the crowd. They were talking to attendees as they were passing by and drawing them into a conversation. At tables talking with other people and another couple of them hosting a trade show contest in the far corner of the the trade show booth.
Staff has to be trained to know they should be approaching people and starting conversations. Be engaging with the public! Working a trade show is not social hour with coworkers.
knowledge sells, "umms…" are a death knell
Sales staff working a trade show better be WELL versed on your company, your product, special offers, and the reasons why your company, product or service meets the needs of visitors.
When I asked one sales guy at a booth about how their product worked, I got a lot of "ummm", "uhh" as he stumbled his way through telling me he didn't know much of the technical details of their product. But hey, here's a "keychain beer bottle opener" and "we have a 30 day free trial to find out for yourself".
That's not what I wanted or asked for. That is not how you sell someone or generate a lead.
Sales staff really needs to be polished on having a conversation with visitors. They need to know their product and the company inside and out. They need to be able elicit from that conversation what the customer needs, wants and how your product and service to fulfill their want and needs.
For digital marketing companies, I walked away from the trade show floor with the thought of, "they have created great online marketing tools, but they forgot how to market themselves in real life."
Don't make that mistake.
Have you been to a trade show and seen other "what not to do's" at a trade show? Care to share? Got other comments, we'd love to have them.
Photo/Video Credit