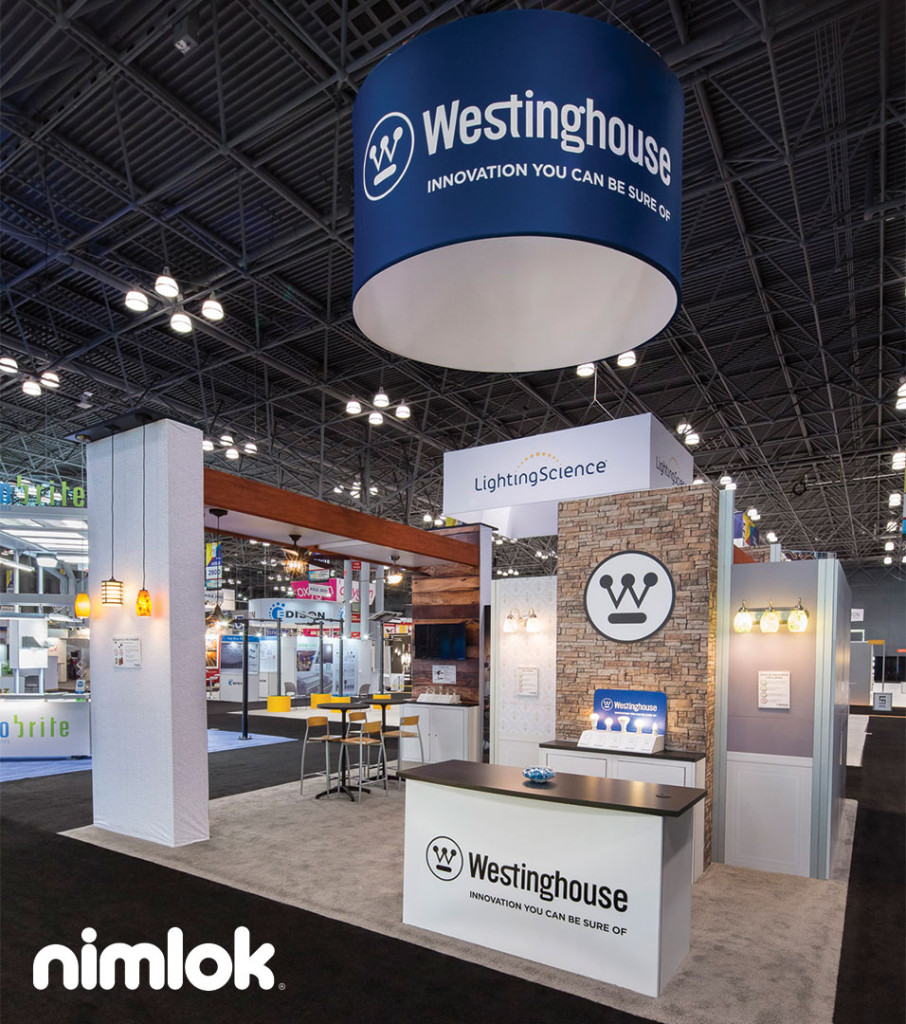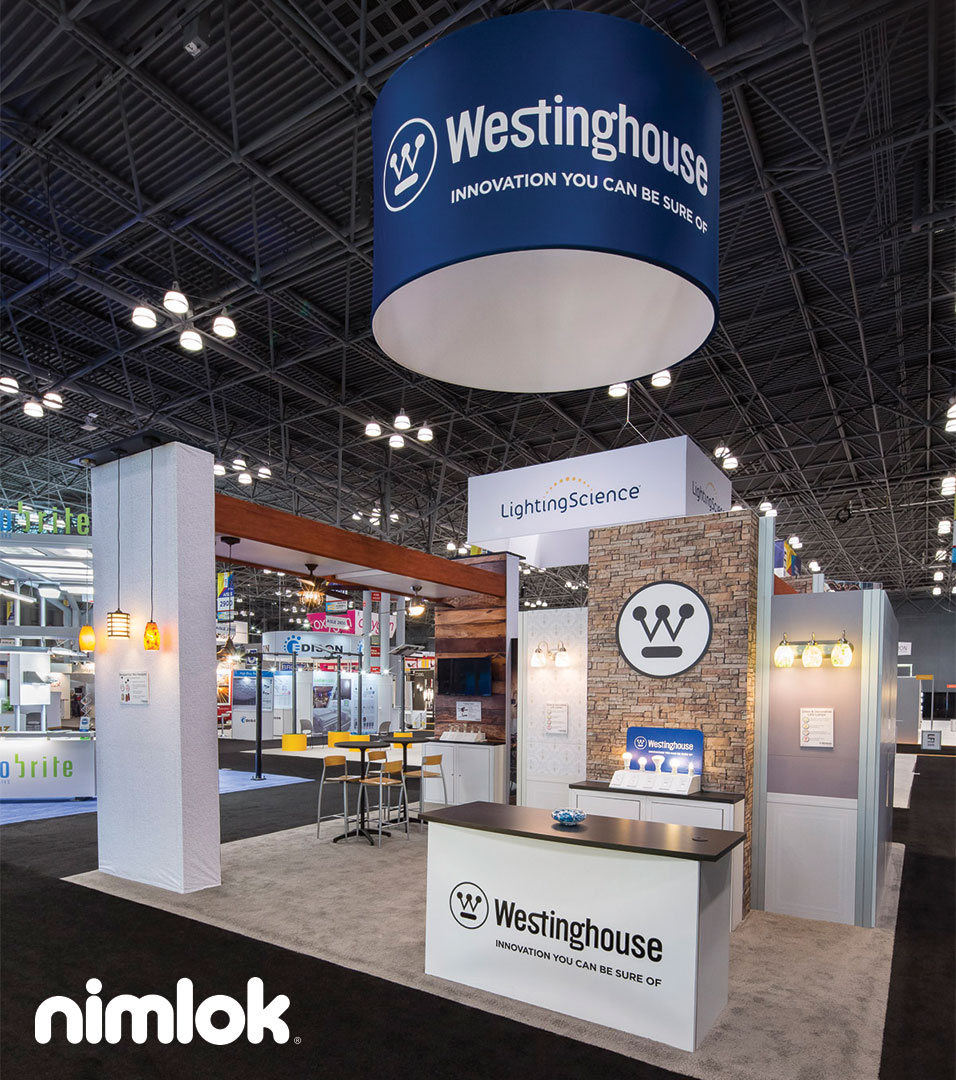 Trade show marketing can be a tricky business. Exhibitors are always looking for a way to attract attendees to their space. Lighting can have a dramatic affect on the way attendees see a trade show exhibit. A well-lit booth can attract attention, create a warm and friendly space, showoff products, help with lead-generation efforts and increase overall ROI. If you are looking for ways to enhance your exhibit's on-the-floor presence read up on how smart exhibit lighting can illuminate your brand.
Find Your Focal Point
The majority of trade show exhibits have a focal point, an area where exhibitors want the attendee's attention to focus. When crafting your exhibit's lighting plan, identify where your exhibit's focal point is, then decide how you can use lighting to draw attention to it. For example, if your brand is unveiling a new product, you should utilize spotlighting or overhead lighting fixtures. If graphic messaging is the focal point of your exhibit then using light box paneling can help draw attention to your graphics while making them easier to read or view. Remember, angles and colors are important in lighting, make sure you take them into consideration while planning your focal point.
Variety is the Spice of Light
Event marketers are experts in time management, budgeting, networking and an endless list of other skills essential for pulling off trade show marketing campaigns. However, even the most seasoned event marketer may not be fully aware of all of the various lighting options available to them. Your exhibit lighting can come in a variety of forms. You can use colorful bulbs to added flair, project branded images using floodlights, lasers, rotating lights and many more creative lighting solutions.
For the budget-conscious exhibitor consider the following, trade show exhibit graphics can be expensive, especially if you have multiple messages you want to broadcast to attendees. One way to cut these cost is by having blank graphics panels in your booth. You can use lighting to project images onto the panels. This allows you the ability to display as many different messages as you desire without having to commission multiple graphics. This tactic is great for the multi-show exhibitor who needs to change up messaging often.
Functionality
Exhibit lighting can be exciting, creative and dynamic, however your first consideration when planning your trade show exhibit lighting should be the way your lighting solutions will function inside your space. Flexible-arm lighting fixtures, telescoping poles and wall-mounted fixtures work well as practical  cost-effective lighting solutions for the majority of exhibits.
Using these lighting options you can create and awesome lighting impact without disrupting your booths overall functionality.  Remember, creativity is key with lighting, you do not need to spend half of your budget to achieve it.