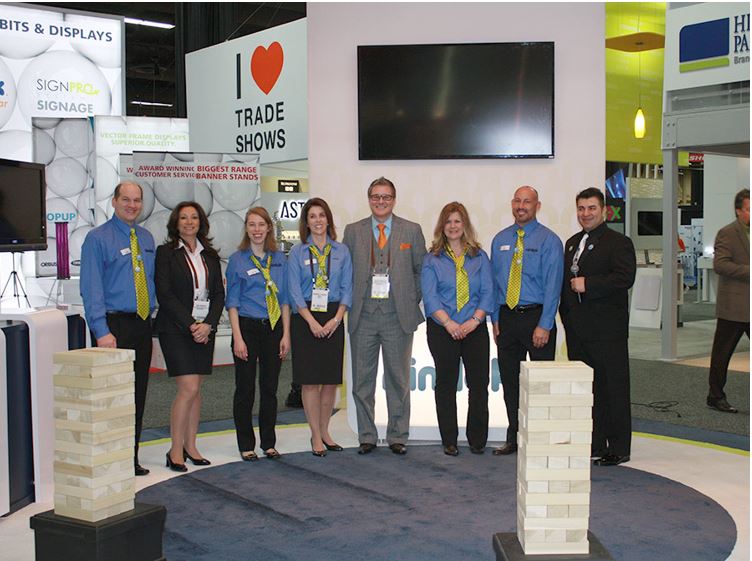 A stunning, well-designed trade show exhibit is crucial to trade show success…
…and nothing can limit its impact more than a poorly dressed booth staff.
Trade show and conference attire is a key aspect of your overall event marketing presentation. As such, expressing your individual style and personality needs to be balanced with appropriate business attire, practical pieces and comfortable clothing.
In this post, we share insights into trade show apparel and how to stay comfortable and stylish on the trade show floor.
Business Attire for Trade Shows

In the world of business, clothing does not determine a person's competency or credibility.
However, a person's business attire does make an impact on how others' perceive their level of success, skill and expertise in a certain field.
An ill-dressed expert can lose opportunities to a well-put-together novice simply based on appearance. This dynamic plays out on the trade show floor as well.
Below, we outline the three most common types of business attire seen on the show floor and how to dress for each.
Business Formal Attire
Business formal attire is a step up from everyday business attire and will require you to dress to the nines.
On the trade show floor, you will rarely need to dress in business formal attire, however, for evening events and award ceremonies associated with the show, you may need to spruce things up.
What to wear for men:
When dressing business formal as a man, wear a darker colored suit (think navy or charcoal gray) paired with a white or light blue dress shirt and a sensible tie and pocket square. A mens leather briefcase would be a nice touch too.
Your standard dress shirt is fine, but if you want an extra bit of flair and sophistication, try buying a French cuff shirt with an elegant pair of cufflinks.
Your dress shoes should match your suit, so black oxfords and wingtips are your best bet.
What to wear for women:
Women's business formal attire typically consists of a conservative business-friendly dress, dress pants or skirts paired with a matching jacket. Depending on the season or location, your jacket can be ¾ length or short sleeve; pant suits are also acceptable.
For shirts, collared blouses or dressy tops are great picks. If you want additional flair, ruffled or A-line tops are both classy options.
Your shoes should be conservatively colored closed toe pumps. Jewelry such as necklaces, earrings and bracelets are all acceptable, however, do not overdo it.
Business Professional Attire
Business professional and business formal attire are similar in that you will be dressing conservatively, however, you have more leeway in your clothing options.
Depending on your industry, business professional attire may be the most commonly worn attire at your show.
What to wear for men:
For men, a complete suit or blazer paired with khakis or well-matching slacks is appropriate. A dress shirt or a button down oxford shirt is also commonly worn with business professional attire.
Neck ties are not required and your shoes can be loafers or lace-ups.
What to wear for women:
Similar to men's business professional attire, women can wear conservative dressed or full suits or a blazer with a matching skirt or pants. Blouses, sweaters and sleeveless tops are all fine selections for tops. Shoes can be conservatively colored pumps or flats.
*Note you may want to layer, as some exhibit halls can be chilly. Always good to have a sweater, even if you are exhibiting in Vegas in July.
Business Casual Attire
Business casual attire is the most commonly worn attire on the trade show floor and it simply dictates that you are not required to don a suit or jacket.
Keep in mind, this does not mean you can wear casual clothing like sneakers, jeans, sweatpants or T-shirts.
With that said, business casual attire has fewer hard rules, so your outfit options are more open to what you would prefer to wear.
What to wear for men:
A man's options for business casual include polo shirts, collared shirt, dress shirts or a sensible sweater. Khakis, chinos, corduroy pants or dress pants are all acceptable for business casual attire.
Dress shoes or loafers are perfectly fine footwear to cap off a man's business casual outfit.
What to wear for women:
Business casual conference attire for women is usually a collared shirt or sweater with dress pants or a simple skirt. For footwear, dress flats or boots can offer the most comfort, especially for shows with longer exhibit hours.
Conservative dresses, polos and blouses are also perfectly acceptable. Conservative heels or pumps are acceptable, but consider comfort when deciding.
Coordinating Trade Show and Conference Attire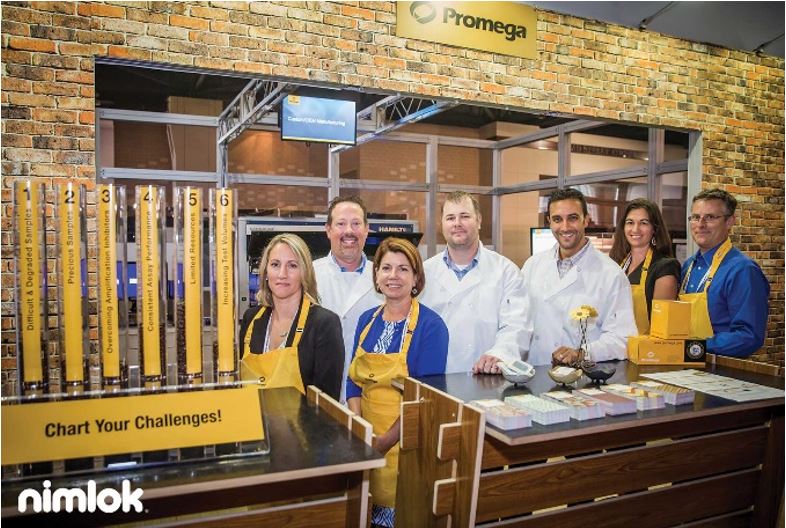 Wearing branded uniforms or outfits with a common theme can help create stronger brand identity and will give your staff the look of a cohesive unit.
Meet with your staff and carefully explain the required uniforms or clothing theme and how it ties in with trade show objectives. You can also solicit your staff's help in choosing the conference attire they will wear. You might be surprised at the cooperation you receive! Most staffers simply want to be sure the clothing is functional and comfortable.
Once staff are invested in the process and have a say in the uniform or clothing selection, you can be sure that your team will represent your company well on the trade show floor.
Additionally, check out our Trade Show Booth Staff guide for more tips and best practices!
Comfortable Conference Attire
While working a trade show booth, you will be standing and engaging attendees for hours with minimal breaks. This makes selecting trade show apparel for comfort just as important as making fashionable choices.
One of the most important aspects of looking good and staying comfortable on the trade show floor is wearing clothes that fit properly.
You can dress professionally and still be comfortable if you keep the following tips in in mind:
Men
Make sure that your suit, blazer, shirts and pants are properly tailored but non-restrictive. This way you will look good and still have comfortable range of movement.
Women
When it comes to women's clothing, many times comfort takes a backseat to style. However, on the trade show floor your comfort should not be completely compromised for the sake of style.
If you opt to wear heels, choose a style with a low heel. Also, make sure if you choose to wear form-fitting garments, that you are you have enough room to move and do not have to adjust your clothes every five minutes.
Best Shoes for Trade Shows

Everyone has their favorite pair of shoes, from comfy beat up old sneakers to sharp brand new dress shoes and heels.
Regardless of which pair of shoes are your favorite, on the trade show floor, you need to select the best looking and most comfortable shoes.
Don't wear brand new shoes
You know the awesome pair of oxfords or heels you just bought? The ones still freshly wrapped in the manufacturer's paper and nestled neatly in their box?
Avoid them.
New shoes, especially dress shoes and heels, take a while to break in and become comfortable. Standing for long periods of time in new shoes can cause nightmares for your feet such as blisters, calf and foot cramps and damaged toenails.
Finding the right pair
Instead of wearing new shoes, select an older, more comfortable broken in shoe that still looks sharp.
Older beaten-up and worn-down shoes might be the most comfortable pair of shoes you own, but you still need to give off a polished and professional appearance in front of visitors and attendees.
Additional Tips:
While selecting a pair of shoes to wear on the show floor, you should press gently on the top of your shoes to make sure your shoe provides enough room for your foot to press forward as you walk to avoid discomfort. You should have an entire thumbs-width of space between your toe and the end of the shoe.
Take your shoes out for a test drive to determine how they feel in action.
Inspect the inside of your shoes and check for any tags, seams or other material that might irritate your foot.
Examine the insoles of your shoes. Do they provide any cushioning? If not, consider purchasing a pair of insoles for additional comfort.
Shoes with a lower heel-to-toe offset will be more comfortable when standing for long periods of time. Flats for ladies and low-heel shoes for men help with posture and muscle fatigue.
Taking a Break
If your trade show attire requires heels or dress shoes, make sure you bring a pair of comfortable sneakers with you. During down time and breaks from your booth, you can swap out your nicer formal footwear for more comfortable shoes.
Having a spare pair of comfortable shoes is a lifesaver after the show shuts down for the night, they make walking off the trade show floor and back to your hotel far more bearable.
Dressing For Your Industry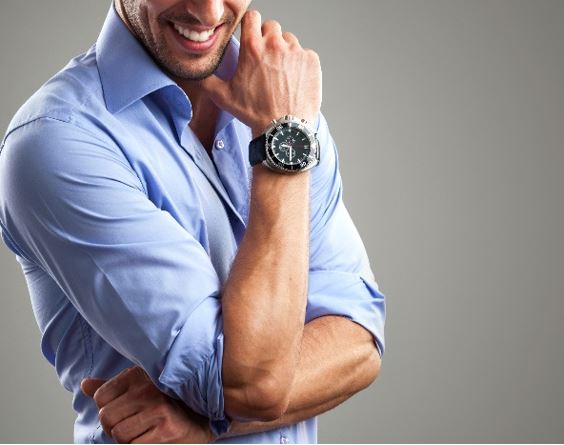 While the business attire and formal dress may apply to some trade shows, certain industries may have specific or niche styles of dress. This makes assessing your industry and the trade show or conference you plan to exhibit at important so your dress is acceptable and expected.
For example, if your brand is in the fitness industry, wearing workout clothes like sweats, tracksuits, gym shorts, yoga pants and sneakers is perfectly acceptable trade show apparel.
Likewise, if your company is in the outdoors and hunting industry, wearing business formal conference attire may make you look out of place amongst the flannels, camouflage, boots and cargo shorts.
Don't forget to take your industry into account when designing your trade show booth!
Branded Trade Show Apparel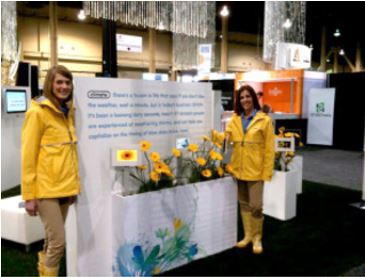 Branded trade show appeal is perfect conference attire because it helps you promote your brand to attendees by sporting your company's logo during the show.
Bear in mind, you do not want to go overboard with your branding, as it can come off as tasteless. Having an easily visible but subtle logo sewn on your shirts is perfect.
Also, branded name badges or pins are an alternative to having logos sewn on and work especially well for business professional and formal outfits.
Related: Branding at Trade Shows
Jewelry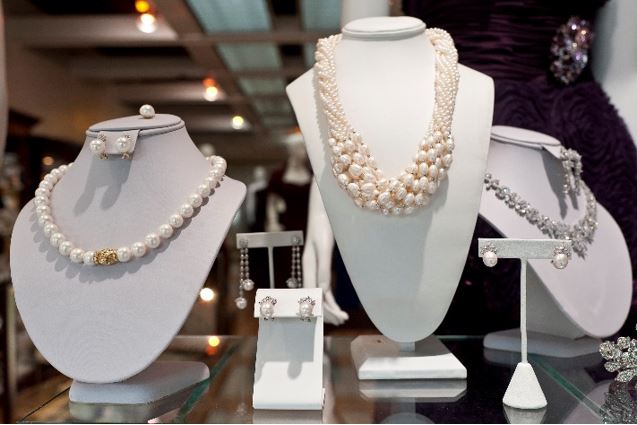 Jewelry can make or break an outfit. With trade show apparel less is more when it comes to accessories, unless of course you sell or manufactures jewelry.
Men: Watches, wedding bands, class rings and cufflinks are all acceptable to wear with your conference attire.
Women: Earrings, wedding bands, fashionable rings, necklaces, watches and bracelets are perfectly fine so long as they are subtle and pair well with your outfit.
Too much: Lip, tongue, nose and eyebrow piercings are perfectly acceptable in your personal life, however avoid wearing them on the trade show floor unless of course you are in the piercing and tattoo industry.
Hygiene
Working the trade show floor may not seem like it could make you work up a sweat, however standing all day dressed in professional attire takes its toll.
Make sure that you shower every day before you hit the show floor. It is also a good idea to bring deodorant, mints, haircare essentials and other travel sized personal hygiene products with you to your booth; you never know when you will need to freshen up.
Also, you want to smell nice for your trade show booth visitors, but you should not go overboard with perfumes and fragrances as too much can be a turn off.
Start Exhibiting Better Today
More than likely, your trade show apparel is not the first thing you think about when planning for a trade show. However, it is one of the most important aspects of attracting prospects and representing you company well.
If you would like to learn more about being an exhibiting expert, download Nimlok's Beginner to Winner e-book, designed to help you become a better exhibitor by breaking down exhibiting into five easy to follow chapters.