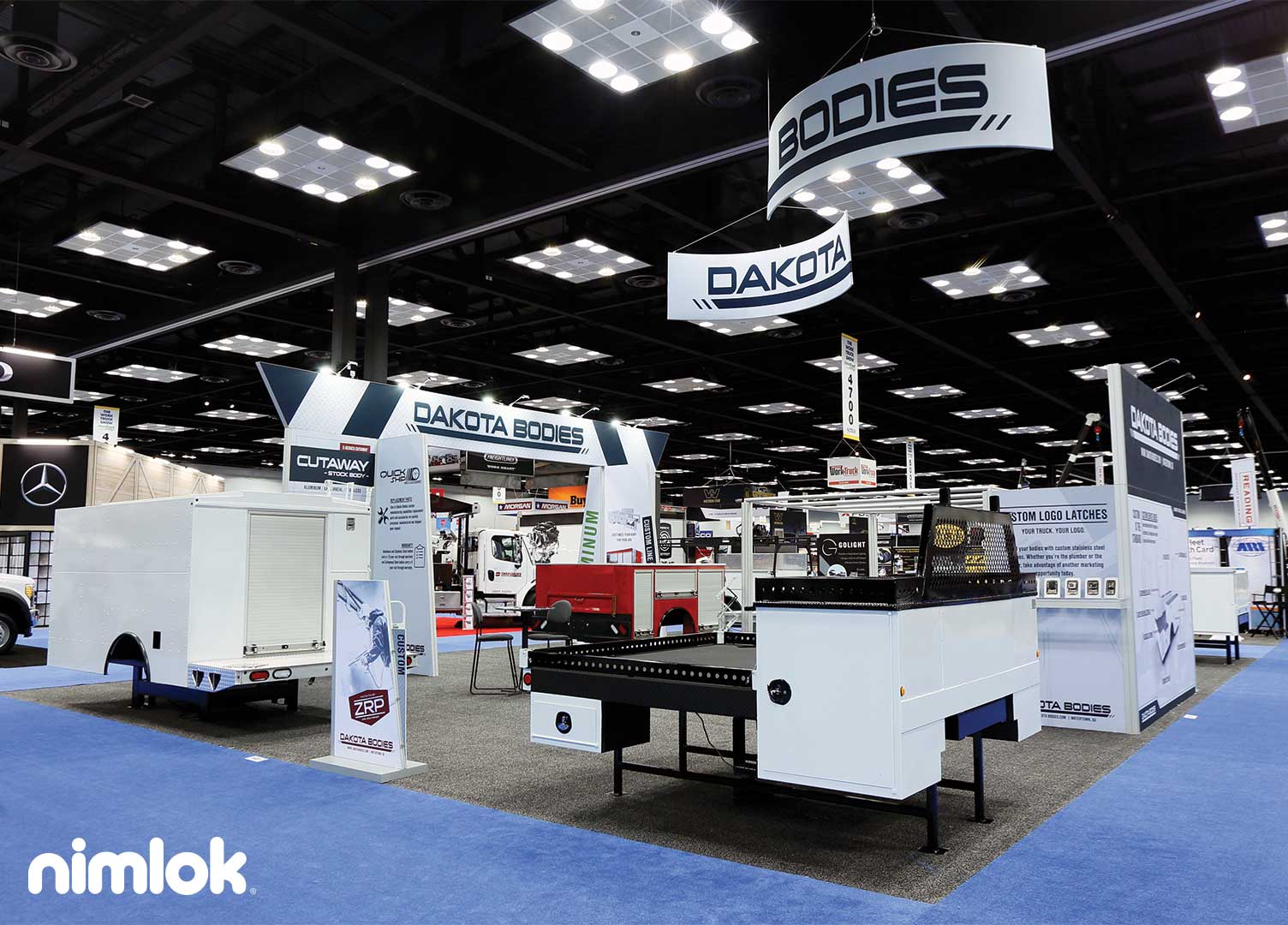 Because of their unique nature, trade shows blend sophisticated marketing strategy with detailed tactics, so having a comprehensive trade show checklist is a necessity for exhibitors looking to exhibit better on the trade show floor.
Below, we outline a detailed trade show checklist including pre-, during- and post-show tasks and initiatives to ensure your next trade show is a huge success.
Pre-Show Trade Show Checklist: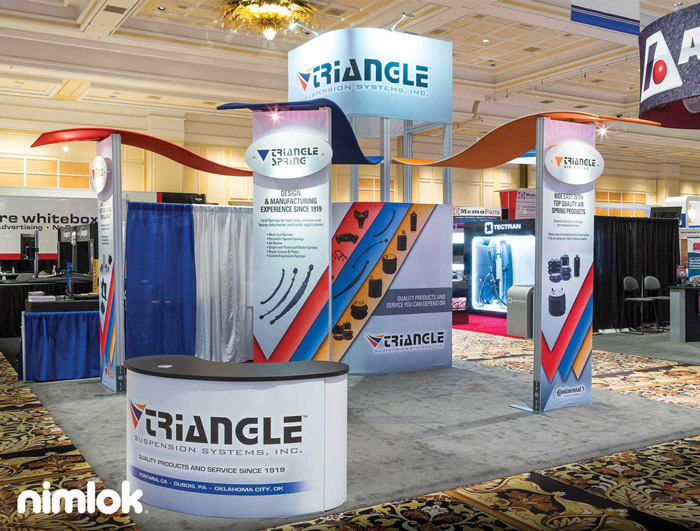 Create a primary goal
There are tons of benefits to exhibiting at a trade show. However, you need to narrow down your primary goal while trade show planning to help you measure whether your trade show campaign was a success.
Quick trade show goal ideas:
Make ten sales on the trade show floor
Generate at least 50 quality leads
Network with ten industry leaders
Find three serious investors.
Ask potential clients three specific questions for market research
Decide on your main message
On average, you will only have 3 seconds to capture the attention of a passerby. Crafting a clever and engaging message can help attract attendees to your trade show booth and shod be apart of your trade show checklist while planning for your next event. Remember, when deciding your message, the objective is to get attendees to stop, so avoid explaining too much about your company. Instead, boil it down to a single, short attention-grabbing phrase or sentence.
Arrange a vendor presentation
Many trade shows allow exhibitors to hold presentations for a fee. Arranging a presentation will bolster your company's presence at the show, as well as an opportunity to put your sales staff in front of qualified prospects. Make sure to add presentations to your trade show checklist.
Pick your exhibiting space
Exhibiting space goes fast—especially at popular trade shows—and exhibit location matters. If you know which trade show you want to attend, register as soon as possible to secure prime real estate on the show floor.
Exhibiting space selection tips:
Exhibiting space near the front of the show is ideal.
Exhibiting space near the center of the exhibition floor is always preferable to the ends.
Exhibiting space at the ends of aisles is good because you have a "corner" and traffic can spill out over the edge, allowing you to house more attendees.
Design your trade show banner and handouts
Designing and printing banners and handouts takes time to nail down. Work closely with your print vendor to ensure your collateral and trade show banners relay your brand message and theme clearly.
Select your booth staff
Your trade show booth staff can be your secret weapon for success, so assembling the right team is important. A good rule of thumb is to plan for at least three booth staffers. This ensures that at least two people are in the booth at all times.
Depending on your trade show goals, you may need to bring a large staff, in which case you will need to assign roles, map out the positioning of personnel within the booth and manage the team more closely than to with a smaller group.
Make travel arrangements
Arranging travel to and from the trade show is one of the most important aspects of trade show planning. Book plane tickets, hotels rooms and rental cars early while fares are cheaper and so last-minute surprises.
Decide on your exhibit
Your trade show exhibit is the flagship of your trade show campaign, so researching of exhibit options that best suit your exhibiting space and budget is essential.
A custom or custom modular trade show booth works best to showcase the uniqueness of your brand. Likewise, if you are a smaller company or a start-up, a portable trade show display may do the trick.
Plan your promotional items
The right trade show giveaways and promotional items will help generate leads and support your trade show marketing message. When planning your trade show promotional items, make sure they are customized with your logo. Like handouts and collateral, promotional items sometimes take a while to get right, so get them done early.
Pre-show mailings
Sending out pre-show mailing is one of the most effective ways of building a buzz around your trade show campaign and will help you drive traffic to your booth. Pre-show mailings can be a simple as postcard invites sent to contacts on the show attendees list or as sophisticated as creating an automated email marketing campaign.
Schedule meetings
Trade shows are the only chance marketers get to spend time face-to-face with current prospects, members of the media and vendors all in the same place. Make the most of the opportunity by scheduling meetings with the following:
Existing clients
Pre-qualified prospects
Magazine editors and reporters
Current and potential vendors
Current and potential partners
Pack trade show supplies
Anything can happen on the trade show floor, so making sure you pack all of your in-booth essentials will help you put out fires when they arise. A good trade show checklist supply kit should include:
Pens (multiple, different colors)
Sharpie pens
Scotch tape
Masking tape
Extension cords
Post-it notes
Rubber bands
Stapler
Highlighter
Paper clips
Scissors
All-in-one tool (screwdriver, can opener)
First-aid (Tylenol, Advil, DayQuil, Band-Aids)
Zip-ties
Business cards
Bring comfortable shoes
Trade shows require you to stand for long periods of time. Comfortable shoes are a must! Sneakers, clogs and flats are great options for comfort, however, if you have to go with a more formal look, you can use insoles to make dress shoes and heels a bit more comfortable.
During Trade Show Checklist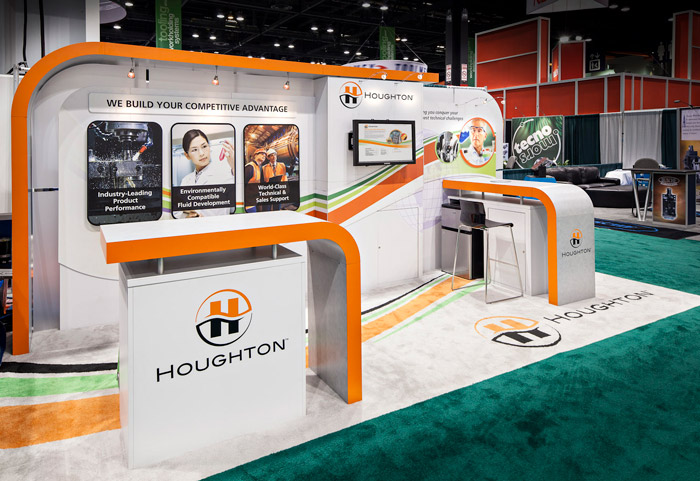 Ask questions
Most of your competitors will use sales pitches to engage visitors on the trade show floor. Be different! Have your staff ask questions that spark conversations. When prospects are engaged in genuine conversations, they are more likely to give your staff permission to sell to them.
Be alert and active
Instruct your booth staff to stand upright, walk around your trade show exhibit and to present positive body language. Stationary and seated exhibit staff give off the impression that they do not want to be there—and can be uninviting to attendees.
Engage the aisles
Staying in your exhibit means you have to rely on attendees coming to you. If you want to increase the number of prospects you speak with, you will have to do a bit of aisle-side engagement. During high-traffic periods, have someone inside your exhibit to talk to prospects inside the booth and another in the aisle bringing attention to your exhibit and directing passersby into your space. By adding this to your trade show checklist, you will dramatically increase the amount of prospects your staff engages with on the show floor.
Be ready to demonstrate your product or service
Few things on the trade show floor beat a live product demonstration, so always be ready to showcase your product capabilities. Make your demonstration is a memorable experience by using larger monitors instead of laptops or by asking prospects to try your product for themselves.
Take notes
You are going to speak with hundreds of people on the show floor and it is unlikely you will remember everything. Bring a notepad and write down common concerns or questions brought up while speaking with prospects. Later, you can go back and study your notes and glean consumer insights and better understand exactly what it is your customers are looking for. Also, make sure your trade show checklist has room for reviewing your notes after the trade show is over.
Use social media
Social media is a great way to stay connect with the goings-on at your trade show and also an invaluable networking and marketing communication vehicle. Post updates about your exhibit to show-related hashtags to amplify your reach and accept and extend friend requests with prospects to expand your professional network online.
Take names instead of pushing brochures
Attendees will be laden with brochures, business cards and giveaway items. Instead of handing out items, ask to for a business card, then mail them something after the show. This is a great way to stand out and stay memorable with your contacts.
Post-Show Trade Show Checklist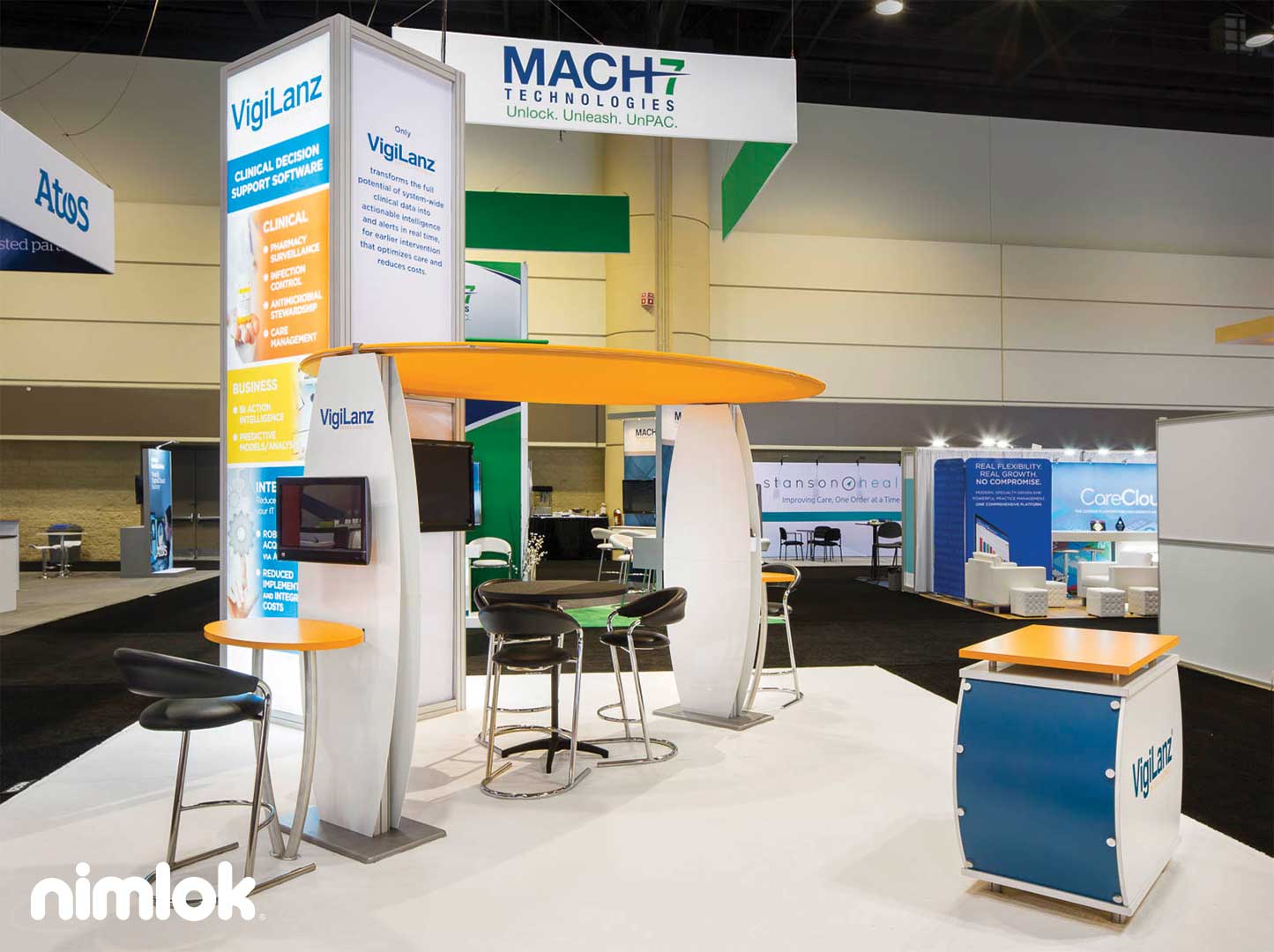 Follow up
During the trade show, attendees are swamped with product demonstrations, presentations and sales pitches. If you want to make sure they remember you, you need to follow up promptly. While following up, extend free trials, product samples, white papers, free consultations, special pricing and other inducements to prompt them into action.
Apply what you learned about you company
Trade shows are not just for teaching the world about your company, they are also opportunities for you to learn what the world thinks about you. After the show, sit down and evaluate your trade show performance and refer to your notes. Glean insights you gathered from visitors and assess which approaches and strategies worked and which did not.
Questions to get you started:
Which questions got people's attention, and what conversations did prospects relate to?
How can you address talking points and prospect concerns using your overall marketing program?
What were people saying about your competition? What were your retorts?
Apply what you learned about your product or service
Showcasing your products on the trade show floor is a great way to learn what the buying public thinks. After you have demoed your product 100s of times and allowed attendees to try it for themselves, you should have learned invaluable lessons. Now it is time to apply what you learned to improve upon your products after the show and so you can adjust your trade show checklist before your next event.
Questions to get you started:
What features and benefits did attendees ask about that your product possess, but were not obvious to users?
What features and benefits did attendees ask for that were missing from your product?
What part of your demonstration seemed to drag because your product is not easy enough to quickly use?
What product terminology confused prospect? Are there ways to make it clearer?
Get the Ultimate Trade Show Planning Checklist Today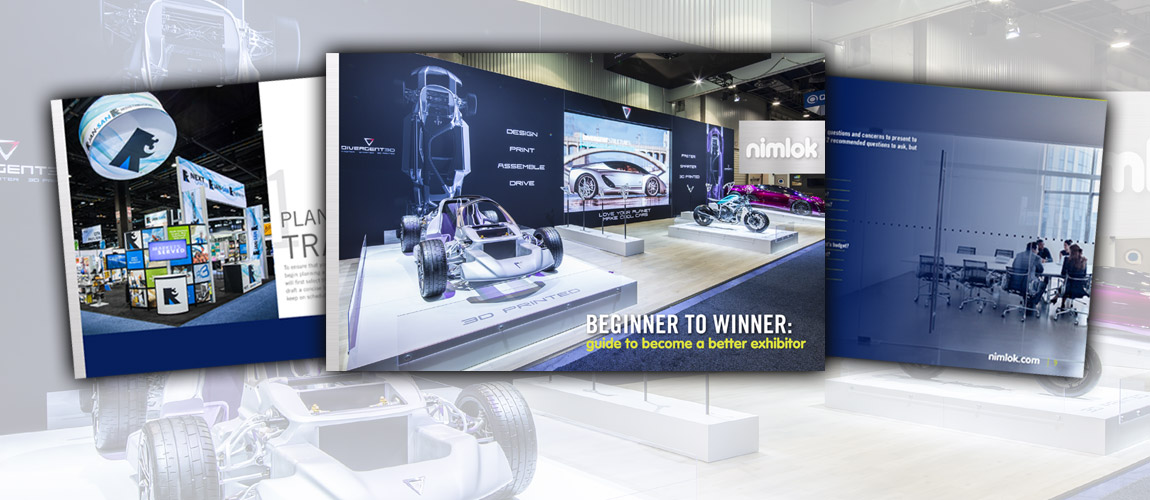 Never miss another trade show deadline with Nimlok's Ultimate Trade Show Planning Checklist, which outlines common "to-do" items in the months leading up to and after an event. From reserving booth space to promoting your presence at the show, this checklist will help you juggle your trade show to-do list.