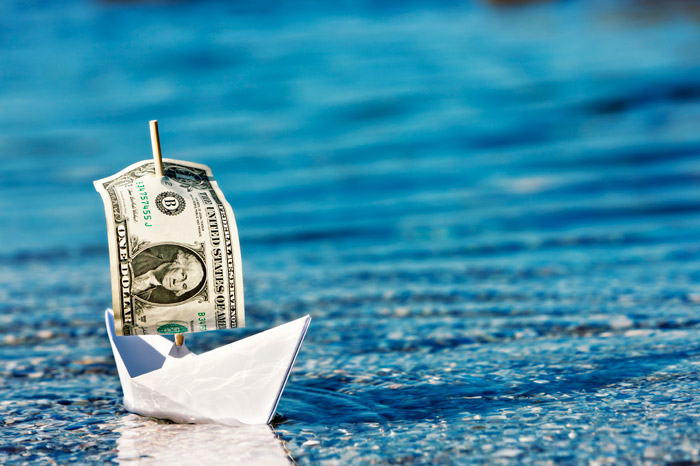 What do a trade show veteran and a novice exhibitor have in common?
If you answered a long to-do-list, you would be right. If you also answered budgeting challenges, you'd be doubly right.
Let's face it, planning a trade show budget can be tricky, and with a long and varied list of tasks demanding your attention, it can be tough to create an accurate budget.
Not to worry! This post contains practical advice and easy-to-apply budget planning solutions to help you exhibit better.
Also, be sure to check out our trade show budget worksheet to help streamline your budgeting process!
Setting your Trade Show Objectives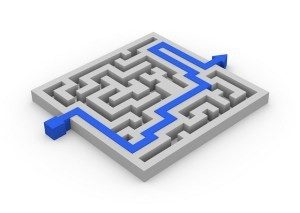 A lucky few trade show planners are afforded the opportunity to set their own event budgeting number. More often than not, an event planner will work with a pre-prescribed budget.
Regardless of which camp you fall into, planning the financial foundation of an event marketing campaign begins with outlining your organization's goals and event marketing objectives.
Ask yourself the following questions to get a better understanding of where your trade show budgeting journey will take you:
What objectives are you looking to achieve through exhibiting?
How much exhibiting space will you need to achieve these objectives?
What type of trade show exhibit will best help you reach your objectives?
How many staff members will you need?
What sort of promotions will you use?
Will you need specialized show services?
The objectives outlined above are general concerns and reflect some of the most common challenges event marketers face when planning a trade show budget. If your organization has specialized needs or objectives, make sure you clearly define them and account for them in your budgeting process.
Specialized trade show goals include:
Establish or enhance company awareness, credentials and/or capabilities
Create, change or reinforce your company's industry or brand position
Affect general perceptions of your company, product and/or service
Promote a specific brand message or tagline
Distinguish your company from your competitors and rivals
Introduce a new product, service or improvement in capabilities
Introduce your brand and products into new markets
Having a clear idea of your unique exhibiting needs is vitally important to your trade show budget, so make sure you invest time and resources in outlining them.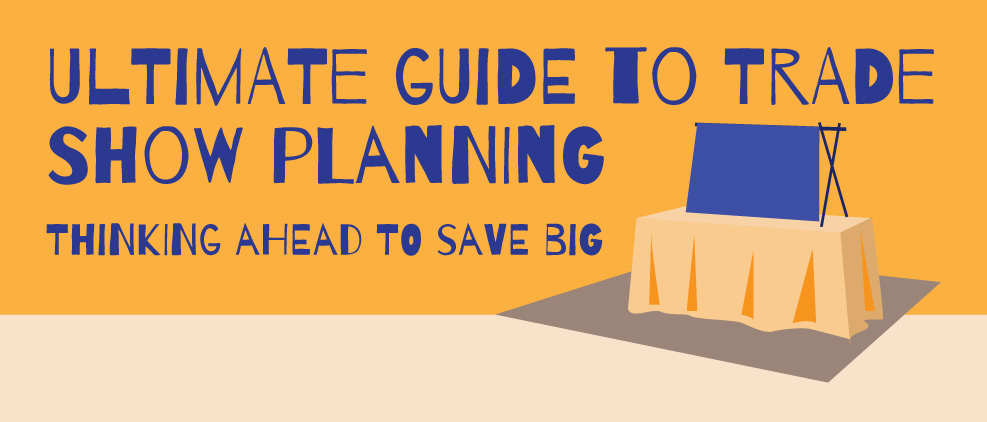 Check out our "Trade Show Planning Guide" for more in-depth information on outlining and setting trade show goals.
Estimating your Trade Show Budget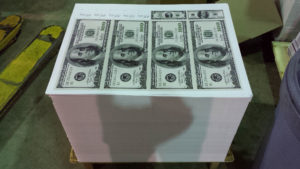 After answering preliminary questions regarding your exhibiting objectives, it's time to break down the costs associated with reaching them.
First things first, when it comes to creating your trade show budget, you should separate your expenses into four categories:
Exhibit-related costs
Service costs
Promotional costs
Staffing costs
After categorizing your trade show expenses create a rough estimate of your trade show budget.
To calculate a rough estimate of your trade show budget, take the amount of money you plan to spend on your exhibiting space and multiple it by three.
Example: If you plan on paying $15,000 for space at Trade Show X, your budget should be around $45,000 for that specific show.
If you are unable to determine your costs at certain events, you can base your trade show budget estimate on the national square foot costs for exhibit space which is $138-$154.50.*
*Exhibit Designers and Producers Association
Example: For a 10'×10' booth space (100 square feet), your calculated cost will be 100 x $138 x 3 = $41,400.
Remember, these formulas are meant to assist you in creating rough ballpark budget estimates and for your budgets. For more information and in-depth calculations, download our trade show budget worksheet.
Trade Show Cost Breakdown
Once you create an estimate of your event budget, it's time for you to sit down and determine how much of your budget resources will allocated to trade show expenses.
Below, we outline the six key trade show costs along with the average percentage of the trade show budget they consume.
Exhibiting Space – 30% of Overall Trade Show Budget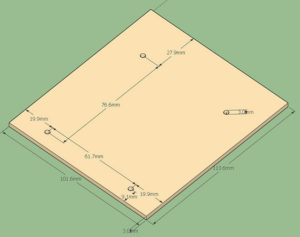 When planning your budget, think about how much space you need to fulfill your trade show objectives. The average exhibiting space is 10' x 10', or 100 square feet, but you may need more space depending on your exhibiting needs.
If you are a multi-show exhibitor, outline the exhibiting space you need for each show to determine total cost. This amount will be about 30% of your overall trade show budget.
Related: Trade Show Exhibit Types & Sizes Guide
Show Services – 19% of Overall Trade Show Budget
An often overlooked portion of trade show budgeting, exhibit services and logistics are an essential part of attending a trade show.
It's crucial to take these expenses into account while planning your budget because there are numerous minor expenses related to exhibit services that, if left unchecked, can really add up.
Below, you will find tips and advice on show services
Installation and Dismantle Services – Whether you purchased a custom modular exhibit, a rental design or an off-the-shelf kit, your booth will need to be set up and taken down.
You can save money by having your staff set up and take down your exhibit, but your booth staffers are likely inexperienced and you risk damaging your exhibit. Contracting an experienced professional installation and dismantle services provider is encouraged, so make sure to make space in your budget for one.
Tips for Installation and Dismantle (I&D) Services
Communicate early with the lead of your exhibit I&D team. Call or meet with them at least a week in advance of set-up date to discuss the details and expectations. Proactive communication will limit unforeseen costs.
Ask your I&D provider to check that the electrical and flooring has been installed correctly, and that your booth is clear of crates and other show materials. This will help to ensure no costly wait time when your installation team begins setup.
Print and email copies of line drawings, renderings and staging photos of your exhibit. Also, include packets of this information in your exhibit crates, so there are copies for the I&D team to use at the event. You will save time, money and headache if everything is clearly organized.
Related: We go into more detail on I&D setup and services in our Trade Show Booth Setup Guide
Warehousing and Storage – Your exhibit will need to be stored before and after your trade show. Unless you have the room and expertise in storing trade show exhibits, it's best to have a company handle storage. These storage costs should always be accounted for when planning for a trade show.
Tips for Warehousing and Exhibit Storage:
Don't be afraid to negotiate your rate on storage with your exhibit-house, whether renegotiating an existing contract or negotiating with a new storage partner.
Audit your storage bill for accuracy.
Outside of I&D and exhibit storage, there are several other show services to consider. Other services with average hourly rates include:
Carpenter

Regular: $85.73

Overtime: $128.58

Sunday: $137.75

Rigging

Regular: $90.02

Overtime: $136.19

Sunday: $144.47

Electrician

Regular: $92.94

Overtime: $157.84

Sunday: $158.95

Forklift Services

Regular: $205

Overtime: $286.71

Sunday: $304.31
*Note: Hourly rates are the national averages for show services as calculated by the Exhibition Services & Contractors Association in 2011. For exact figures, consult with your trade show vendors and service providers.
Additionally, we cover logistics and shipping throughout the entire planning process in our Trade Show Logistics and Shipping post
Exhibit Design – 10% of Overall Trade Show Budget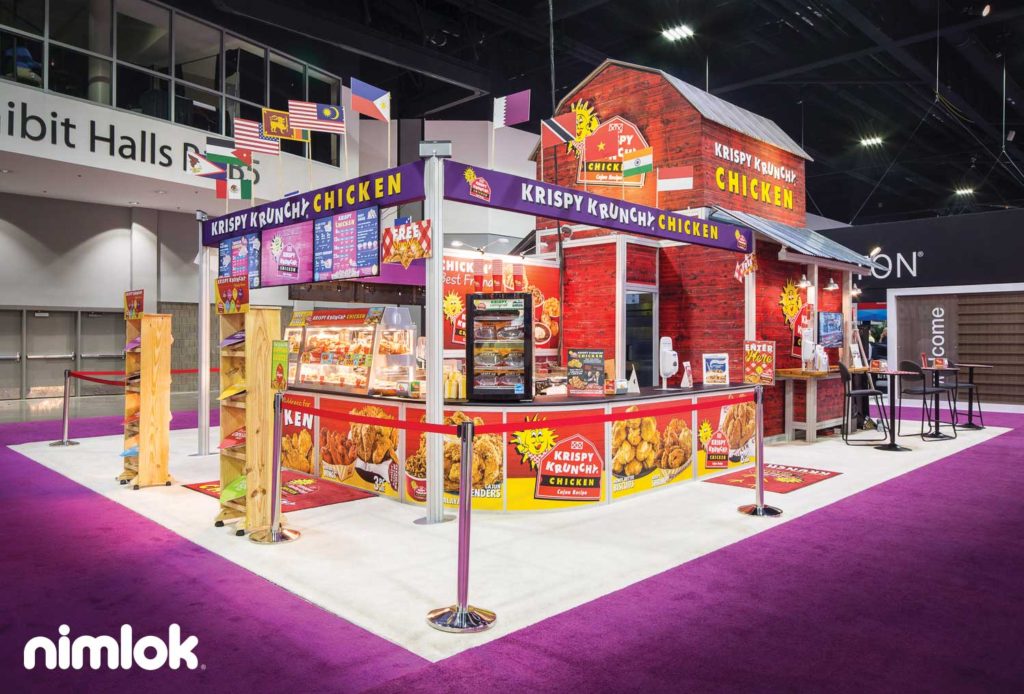 Your trade show exhibit is the centerpiece of your event marketing campaign. During the exhibit design process, you will be presented with a variety of trade show exhibit solutions based on your goals. The cost of your exhibit is typically 10% of overall trade show budget
Make sure to account for the unique costs of exhibit solution and related accessories and components. Below are two essential tips to help control costs of your exhibit.
Tip 1: Draft a list of all the features you would like in an exhibit. During the consultation phase of the exhibit design process, price out each one of your features from your list and prioritize which features are most important to your exhibit. Cross off features that are more expensive and less essential to your overall exhibiting objectives. Also, having freebies like wristbands embossed with your business name from SleekWristbands.com sounds great, but can you afford to buy enough to last you the period of the show? These sort of things will impact on whether you can take effective freebies or resources you'd like to have there, but are not a necessity.
Tip 2: To determine the overall lifetime cost of your exhibit, you'll need to estimate how many years you will use the display and how many shows you will attend each year. The average lifetime of trade show display hardware is five years. If you are looking for your own trade show display, you may want to check out something like Exponents custom trade show booth for a difference-making trade show display. For graphics, the average lifetime is one year.
Related: Crash Course: Custom Trade Show Booth Design
Your exhibit and graphic replacement needs may vary depending on how many shows you attend throughout the year. The more shows you attend, the faster you may need to purchase a new trade show booth.
Additional Exhibit Design Resources and Tips:
Shipping and Drayage – 10% of Overall Trade Show Budget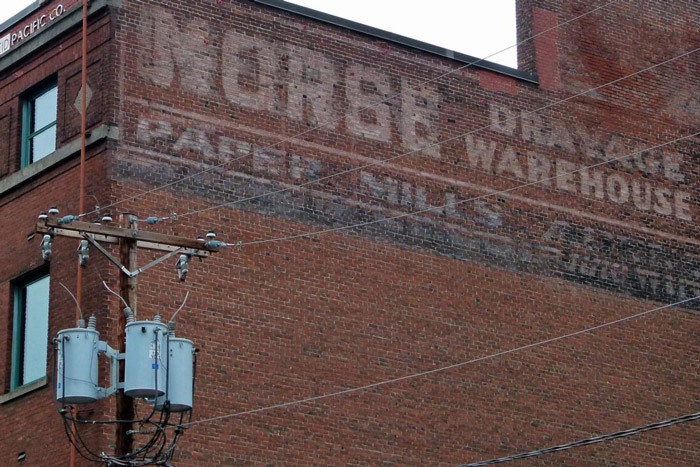 Shipping your trade show exhibit from the warehouse to the event venue is a cost that can be accounted for early on. Contact freight companies and ask about their rates, which are calculated by the amount of weight and space your exhibit takes up. Before you pull the trigger on purchasing your booth, take its weight and shipping size into careful consideration.
Shipping costs are only a portion of transportation expenses, the other being drayage. Drayage is the process of unloading and managing your trade show freight and moving it to and from your exhibiting space.
Drayage costs can be difficult to estimate and often exhibitors get blindsided by unexpected costs. As a rule of thumb, drayage costs usually equal or slightly exceed the cost of shipping your exhibit to the venue.
Average Hourly Drayage Rates:
$83.51 Advance shipment to Warehouse
$76.72 Crated shipments direct to Show Site
$99.78 Direct to Show Site Shipment with Special Handling (such as glass)
$112.19 Direct to Show Site Shipment, Uncrated
Promotions – 5% of Overall Trade Show Budget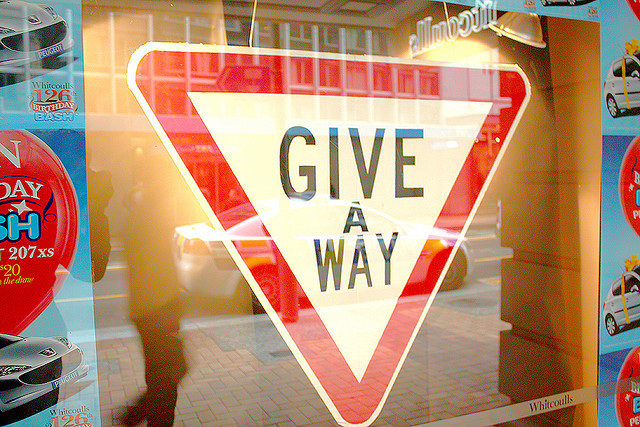 Your promotional material and marketing collateral play a key role in attendee education and engagement, so make sure you afford about 5% of your budget to promotions.
Pre-Show Promotion – Advertising in trade publications and acquiring a show list so you can reach out to attendees are both great ways of generating pre-event buzz around your exhibit. Set aside some of your promotional budget to make sure your pre-event outreach is as effective as possible.
Literature – Catalogs, brochures, white papers, sales slicks and associated marketing literature are all effective tools in educating event attendees about your brand and products. However, you don't need to come into a show with each one of these assets at hand. Printing out literature can be expensive and getting it to your event can add to shipping cost. Determine which type of marketing literature is best suited to your event marketing objectives and choose that as your literature giveaway.
Product Demos – Product demos are a great way to attract visitors to your booth. Account for costs of materials for product demonstrations, such as monitors and tablets, or other materials that are relevant for your product.
Giveaways – Giving away items at a trade show can be an effective way to draw traffic to your exhibit. Your trade show budget should include room for giveaways, but make sure the items you give away will help increase brand awareness and gather leads.
Related: Need some ideas for trade show giveaways? Check out our list of the Top Ten Trade Show Giveaways!
Booth Staffing & Travel – 20% of Overall Trade Show Budget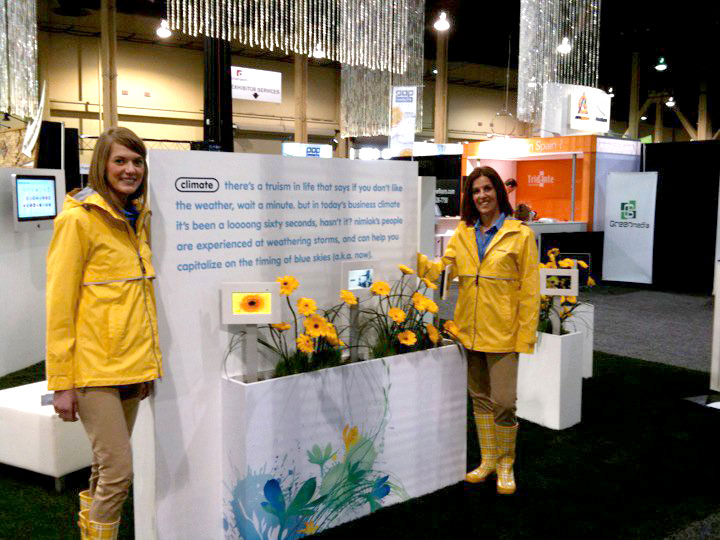 Your booth staffers are your most effective—and sometimes expensive—marketing asset. The personnel that staff your booth are critical to representing your company and brand, but take up an average of 20% of your event marketing budget.
Travel, Food and Lodging
The cost of getting from point A to point B, finding a place to sleep and buying enough food to feed a booth staff army can really add up.
Luckily, most hotels and airlines have group rates help drive down expenses. Consider the following tips for trimming your team's travel costs:
Designate one member of your trade show team to book travel, lodging and transportation for the group. This tactic will help simplify the coordination of group packages and deals.
Communicate expense limits to your trade show staffers. If your organization doesn't have an official travel and expense policy for trade shows, consider drafting one that includes per diems on travel, hotel, dining, tipping and entertainment.
Purchase your airline tickets early to secure lower fares. Tuesdays are normally when you'll find the lowest fares.
Outsourcing Staffing
When it comes time to select booth staff, there are multiple options available to exhibitors.
A company can use their own sales and marketing employees to staff their booth or they can use a team of hired personnel to man the space. The biggest and most obvious benefit to hiring outside staff are the savings in cost.
Do not forget: Your staff needs to get to and from the trade show as well. Some events will provide shuttles or other transportation for attendees, but your team may need to find alternative transportation methods. Be sure to budget for taxis, buses, trains, rental cars or other methods if necessary.
Related: Trade Show Booth Staffing Guide
Miscellaneous Costs – 5% of Overall Trade Show Budget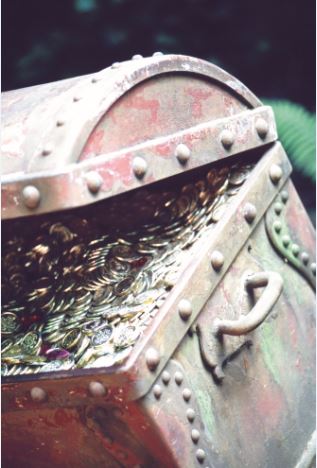 "Miscellaneous Costs" are those easy-to-overlook costs that somehow sneak into your budget.
Below, we evaluate some of the more common miscellaneous trade show costs and how to plan for them.
Lead Gathering and Fulfillment Materials
In general, at most trade shows and events, lead retrieval costs fall squarely on the shoulders of the exhibitor. Event organizers and service providers charge lofty fees for lead retrieval systems, so if your organization plans to participate in more than five events a year, you should consider a consistent lead management solution to use across your events.
Housekeeping Cost/Unexpected Maintenance/Cleaning
To keep your exhibit looking great throughout the show you can arrange to have your exhibit cleaned during the show with an onsite service, or you can bring a vacuum and cleaning supplies and perform the task yourself. Onsite housekeeping companies contract with show management to provide the service to exhibitors. Your show binder should have a form for ordering this service. Cleaning typically includes vacuuming the carpet and emptying the trash. Cleaning fingerprints from windows and laminate surfaces remains the exhibitor's responsibility.
Wifi/Internet Costs
Internet access has become commonplace in exhibit halls for every industry. If your product or service requires internet access, then you will need to order it just as you would electrical. Renting wireless hotspots can be expensive, so be mindful of the costs and outline them when planning your budget.
Start Your Trade Show Budget Today:

A workable and realistic event marketing budget will include all trade show related costs and provide you with leeway for potential cost overruns. It should also include a detailed timeline to make sure you don't miss important deadlines. If you don't think you will be able to afford your ideal budget then you can aim for it anyway and use resources like https://usave.co.uk/energy/business-energy/ to see if you can cut back your spending on bills.
If you need an easy-to-complete spreadsheet to store your expenses and calculate your budget, Nimlok's trade show budget worksheet can help. Our simple-to-understand spreadsheet lets you tack your trade show spending for exhibiting space, exhibit-related costs, promotions, show services and staffers.
You can also track of planed and actual costs by both budget items and trade show. If you want to calculate your trade show ROI, our budget worksheet also includes ways to estimate your return. Download your copy today and start budgeting for you next event!