Trade Show Success Strategies: How to Make Your Booth Stand Out
The trade show floor can be a difficult and very competitive place to gain the attention of your desired visitors. For trade show success and to meet your return on investment (ROI), one of your best chances to create brand awareness and draw in your desired target audience is with a fantastic booth design. There seem to be endless possibilities when it comes to trade show booth design. These trade show success strategies will help prepare you for a successful trade show or event and help make your booth stand out.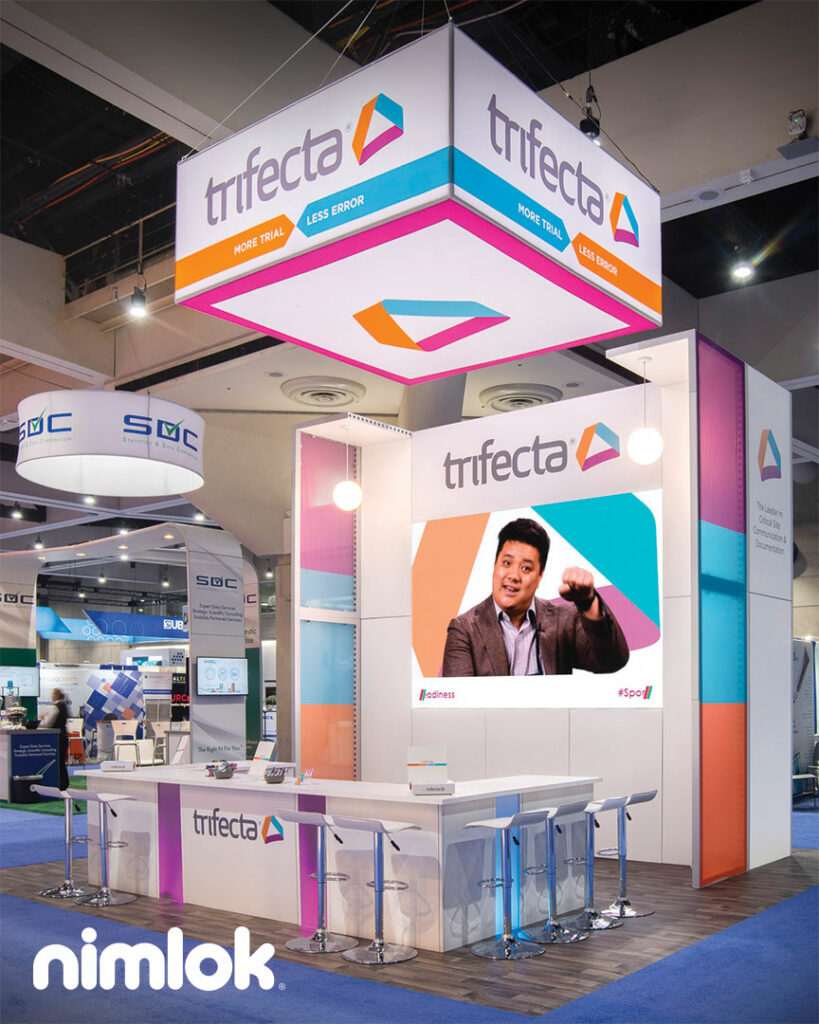 Booth Design
The first step to a great booth exhibit is your booth design. If you really want to make an impact, it's a great idea to work with a company that specializes in designing and building custom exhibits that are tailored to your needs, budget and timeline. Inline, Perimeter, Peninsula, Island – which configuration and style is right for you? The answer depends on your exhibit space, trade show goals, timeline and budget. Reach out to a solutions expert to guide and assist you. By doing so, your vision will become a reality and it is the first step in setting yourself apart from the competition.
Need help finding a qualified expert to assist you? Nimlok's expertise is second to none! Find a dealer now.
[Read more…]