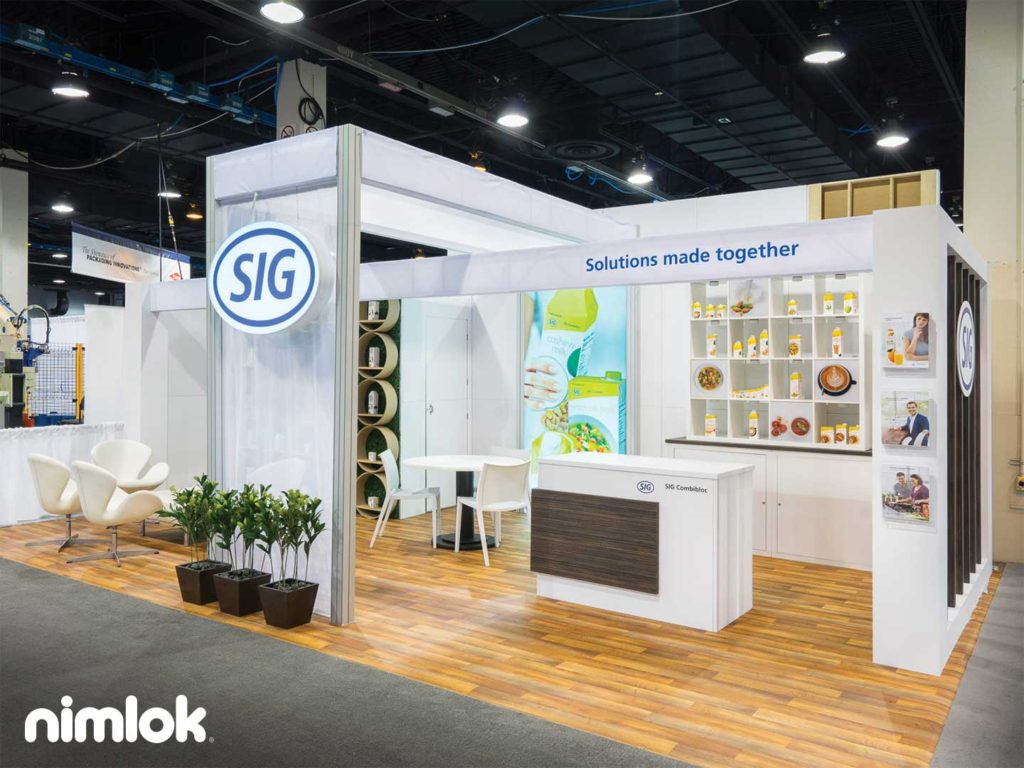 You only have one chance to make a first impression. Choosing the right trade show exhibit design company can make it a good one. It makes sense that when you are exhibiting in a trade show, your chance to make a first impression is primarily in your trade show booth design. Trade shows are a traditional face-to-face marketing strategy used by many businesses. Trade shows have been taking place since the 1960's and 70's and are still one of the most valuable ways to sell, market and build relationships. In fact, trade show exhibition can generate more leads, increase brand awareness and drive sales. If planned and prepared for correctly, the return on investment can be tremendous.
In order to make that great first impression, stand out on the trade show floor and make an impact against all of the other companies exhibiting, you need a reliable and experienced trade show exhibit partner. By partnering with the right trade show display company, you can rest assured that you will have the expertise and support needed that falls in line with your design idea, budget and timeline.
There are a lot of factors that should be considered when selecting a company for this partnership. Your trade show booth display will account for a large portion of your trade show budget, so you want to be sure you are partnered with an expert who will help you meet your budget and timeline goals for your exhibit design. Here are some things to look for and to consider when choosing a trade show display partner.
[Read more…]