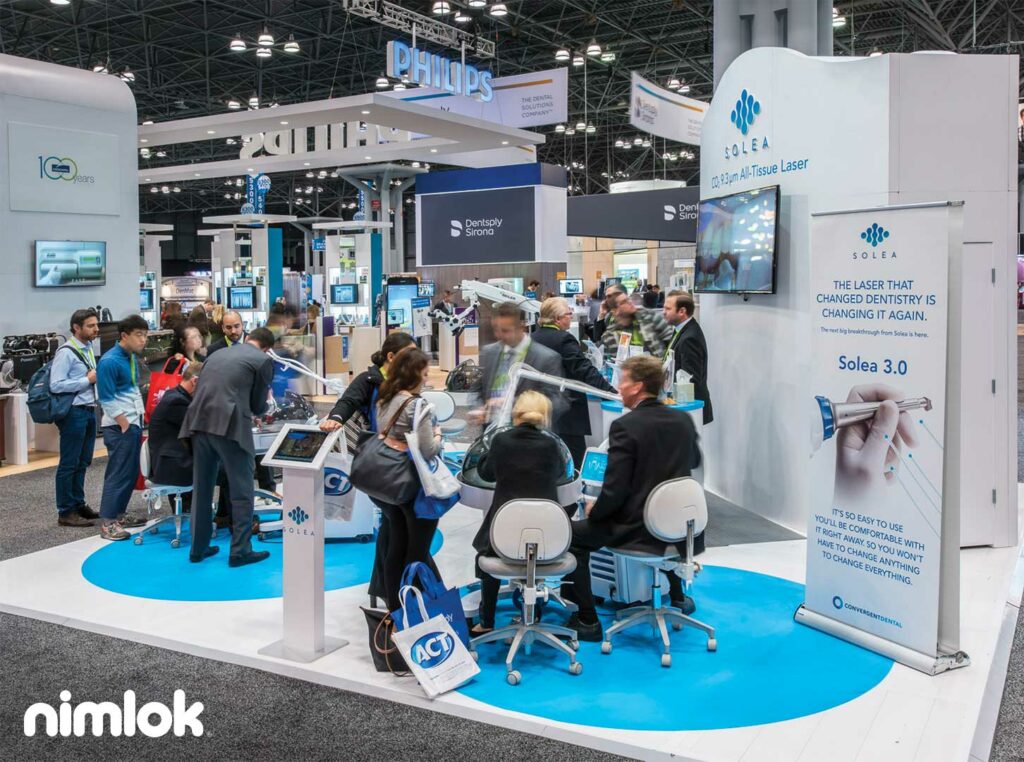 Let's face it – face-to-face events and trade shows can be costly. In fact, face-to-face marketing encompasses a large percentage of most marketing budgets. It makes sense that getting the best return on investment, or ROI is essential. One of the best ways to gain ROI is through qualified lead generation. According to CEIR: The Spend Decision: Analyzing How Exhibits Fit Into the Overall Marketing, states that 81% of trade show attendees have buying authority, which means that 4 out of 5 people walking the aisles are potential customers for exhibitors. Making the most of every booth visit to generate qualified trade show leads can yield a level of ROI if you follow the tips below.
Is It the Right Trade Show?
One of the most important aspects of exhibiting at a trade show is to be certain you have selected the right trade show to participate in. Once you have a few options of trade shows in mind, do your research.
Research show statistics and demographics to determine if the attendees are your target audience.
Research the history of the trade show. Is it a newer trade show or has it been around for several years? This could impact number of attendees and overall success.
How well is the trade show publicized?
Is the show gaining in # of attendees and exhibitors year over year? You may not want to invest in a declining show.
Ensure there isn't another conflicting event that your target attendees might be attending.
Set Goals and Objectives
Another important factor to ensuring ROI is to set goals and objectives that align with your business sales goals and objectives. What is it that you want to accomplish by attending the trade show?
Lead generation/increase sales.
Brand awareness.
New product or service launch, etc.
Knowing what your goals and objectives are, will help you generate the most ROI.
Booth Location and Design
Booth location and design are also essential to generating qualified leads at trade shows.
Do not wait until the last minute to secure your booth location. The early bird gets the best space!
Be sure your booth location is not hidden in a low traffic area that is difficult for attendees to find.
Ensure your booth design will captivate the attention of attendees. Consult a Nimlok dealer for booth design and build.
Interactivity in the trade show booth will entice attendees to visit and help them stick around. This provides more time to get to know them and their needs to help better determine how your company's product or service can help them.
Pre, During and Post-Show Marketing
Pre-show promotion can be a great way to generate a buzz about your attendance at the trade shows.
Entice visitors to your booth with demos, giveaways, a special offer, etc.
Don't forget to continue the excitement and buzz during the show as well as after.
Refer to this Smart Marketer's Guide for marketing tips and tricks!
Booth Staff
Your trade show booth staff is another critical element to help generate qualified leads.
Select an energetic, friendly and motivated staff – they should be able to approach visitors and start conversations.
Staff should be knowledgeable about your products/services.
Staff should be approachable

Avoid cell phone distractions (texting, browsing, etc.)

Avoid those that 'disappear'.

No sitting, slouching, leaning in the booth.

Avoid any other staff members who display distracting/unapproachable behaviors.
You can have the best giveaways and booth design that attracts tons of visitors to your booth, but if your staff isn't engaging with them, the interaction, or lack thereof can be worthless.
Collect Information
This should go without saying, but be sure to collect contact information of those who visit your booth.
Use a lead collection system/lead retrieval app – this will make collecting information a breeze.
Keep notes on the leads you spoke with so you don't forget any important information about them.
Prioritize the leads you collect.
Follow up as soon as possible – it never hurts to beat the competition in reaching out!
Be sure to provide all of the information you gathered on the leads to your sales team.
Track your results.

Be sure your CRM system has a way for you track that the leads were obtained at this specific show.

As leads progress through the journey to (hopefully) become a customer, you are able to track the success of the trade show in the long run.
Following these tips can help you ensure that you are generating the most qualified leads. Participating in the right trade show with your target audience in a well-designed booth with a great staff can help eliminate the attendees who aren't the right fit for your goals and objectives. This results in more qualified trade show leads.