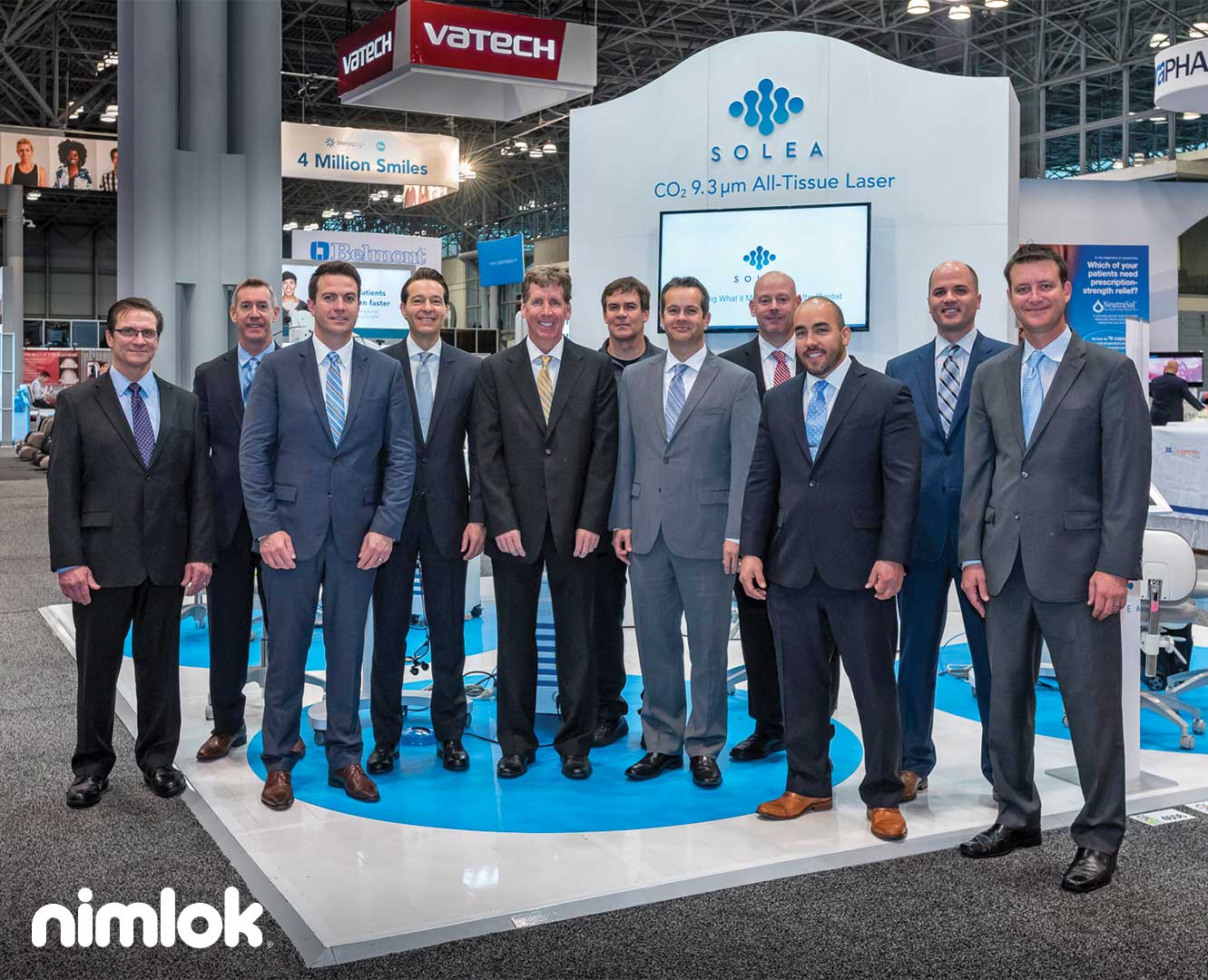 The time and costs associated with attending a trade show make it extremely important for exhibitors to maximize and increase trade show ROI. After going through the process of selecting a trade show, planning for the event and spending money, you are left with one question: who is staffing your trade show booth? Preferably, you'll have a team of highly personable, experienced sales representatives who have memorized every aspect of your products and services.
However, are these sales representatives ready to meet potentially thousands of prospective buyers over the course of a few days? What's more, will they be able to weed out the lurkers and "freebie hunters" from the genuine interested potential buyers? How will these sales professionals interact with each other? Will they be able to maintain the energy needed to engage and pursue each "hot lead" that comes their way?
This is where educating and properly preparing your booth staff can generate a significant effect on your trade show ROI. Some companies partner with or have in-house business coaches who can be brought in to work with staffers both in advance of and at the show. If your company is looking for a business coach, talk to your exhibit builder. They may be able to provide recommendations or standard training resources. Whether you outsource training or not, it is important as an event marketer, to know how to properly train trade show team members.
Promote Teamwork for Stronger Trade Show ROI
To create a winning trade show team, it's essential to look for team players who are not only great sales reps, but who also work well in a group setting. Great teamwork doesn't come easy, it will take time and effort to create and continuous effort to maintain.
Tips for Teamwork:
Make sure your team members align their values and goals with each other and with your company
Maintain a high-energy environment that promotes team-oriented solutions and offers initiatives for thinking outside the box
Identify the diverse personality types of your team members and learn how to blend them together to make a stronger unit
Ask veteran sales reps to mentor younger or less experienced team members
Hold team lunches and activities before the event to encourage bonding
Improve Your Team's People Skills
People skills are essential for sales representatives on the trade show floor. Having a team of booth staffers who possess the ability to understand, relate to and interact with different types of people will undoubtedly help your brand at an event, and will help increase trade show ROI.
Tips for Improving People Skills:
Promote introspective thinking to help team members identify interpersonal barriers that could be stifling their success
Teach your staffers how to filter out serious prospects from ones just looking for giveaways
Practice listening exercises with your team to help them communicate more effectively
Have your team study body language, which can often be more telling than verbal conversation
Practice stress-coping techniques to help team members better handle rejection or to decompress built-up tension
About the Author
Andy Blanton is Vice President of Sales with Nimlok St. Louis.  Andy has over 20 years of sales experience, including 16 years dedicated to working in the trade show exhibit industry. Andy's strength is in developing long-term relationships, partnering with his clients to develop and achieve trade show sales and marketing goals.