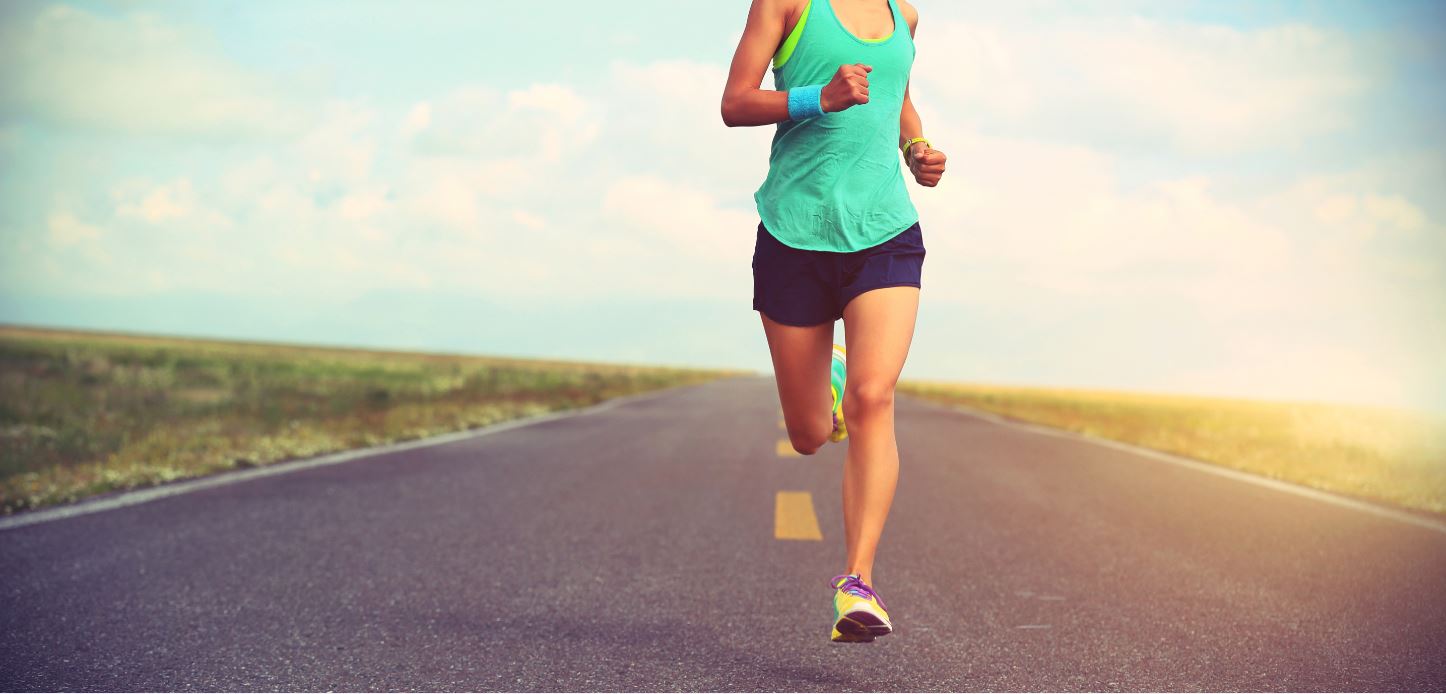 Held every Patriots Day since 1897, the Boston Marathon is not only the world's oldest annual marathon, but is also one of the most well-known racing events. It draws over 35,000 runners and half a million spectators along the 26.2 mile course. Preceding the event is one of the largest race expos in racing, featuring over 200 exhibitors, from mom-and-pop shops to athletic powerhouses such as Gatorade, PowerBar and Pro-Form.
So what's it like to exhibit at a premier race expo with over 35,000 attendees and only a handful – by comparison – of lucky exhibitors? We connected with Nell Posmer, co-owner of Blue Diamond Athletic Displays, whose company was selected to become an official partner of the 2014 Boston Marathon.
company profile
Headed up by Nell and husband Ken Posmer, Blue Diamond is a true mom-and-pop shop based just outside of Chicago. The company designs and manufactures high-end athletic displays for athletes all over the country. The displays feature pegs on which to display race medals and event mementos.
what does it take to be an official Boston Marathon partner?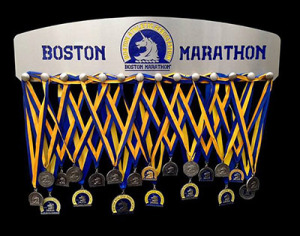 NP: Honestly, our product did the heavy lifting. They [Boston Marathon representatives] picked up one of our prototypes and were, like, "Wow!" There is simply nothing like it on the market and it's of very high quality. I've had customers who compare it to a piece of fine jewelry. Once we got our product in their hands, the door to official partnership was open. From there we had to design limited edition event displays, create additional prototypes and complete our application.
why do you participate in race expos?
NP: You really have to see our product in person. Once you do, you're sold. This is why race expos work so well for us. It's a sure-fire way of getting our product in front of a large target audience at one time. We also sell our displays online and through select retailers, but expos are the best; we can reach so many people – people who are quite likely to be interested in our product – in one weekend, in one place, so it just makes sense to participate in these events.
Aside from the experience of being at an expo and interacting with customers, expos are a great way to network. Being a small company, networking helped us make huge strides. I always try to connect with other vendors and event organizers at each expo to learn – from firsthand experience – what works, what doesn't, where to exhibit, where not, etc. You can't get that sort of close-knit community of industry vendors and leaders anywhere else.
what are your tips for success at race expos?
NP: First, be sure that you're targeting the right race in both the types of people as well as the quantity of participants who run the event.
Second, know the show floor and know where you want your space to be. For example, being right by the expo entrance means you'll get passed up by participants anxious to receive their racing packet, but being by the food or beer stand means you'll have lots of foot traffic.
Third, and this is especially true at large events, it's easy to get lost, so it's important that your display features your products and draws attention to your space.
You can follow Blue Diamond on Facebook for pictures of Ken and Nell at the event, post-Boston Marathon. To learn more about Blue Diamond Athletic Displays visitor their website, http://www.athleticdisplays.com.
We hope to continue interviewing more exhibitors of all kinds in the Nimlok blog, so check back for more soon! If you're an exhibitor yourself and want to participate in a "what it's like to exhibit at…" interview let us know in the comments!