Trade shows and face-to-face marketing events can be headache-inducing endeavors for novice and seasoned planners alike. Luckily, the Internet is filled with great websites and blogs that can help marketers with the "tricks of the trade". We have compiled a list of the top 10 trade show and event marketing blogs on the web to help inspire you with your upcoming events! Also, check out our Smart Marketers' Guide for more great tips on event planning!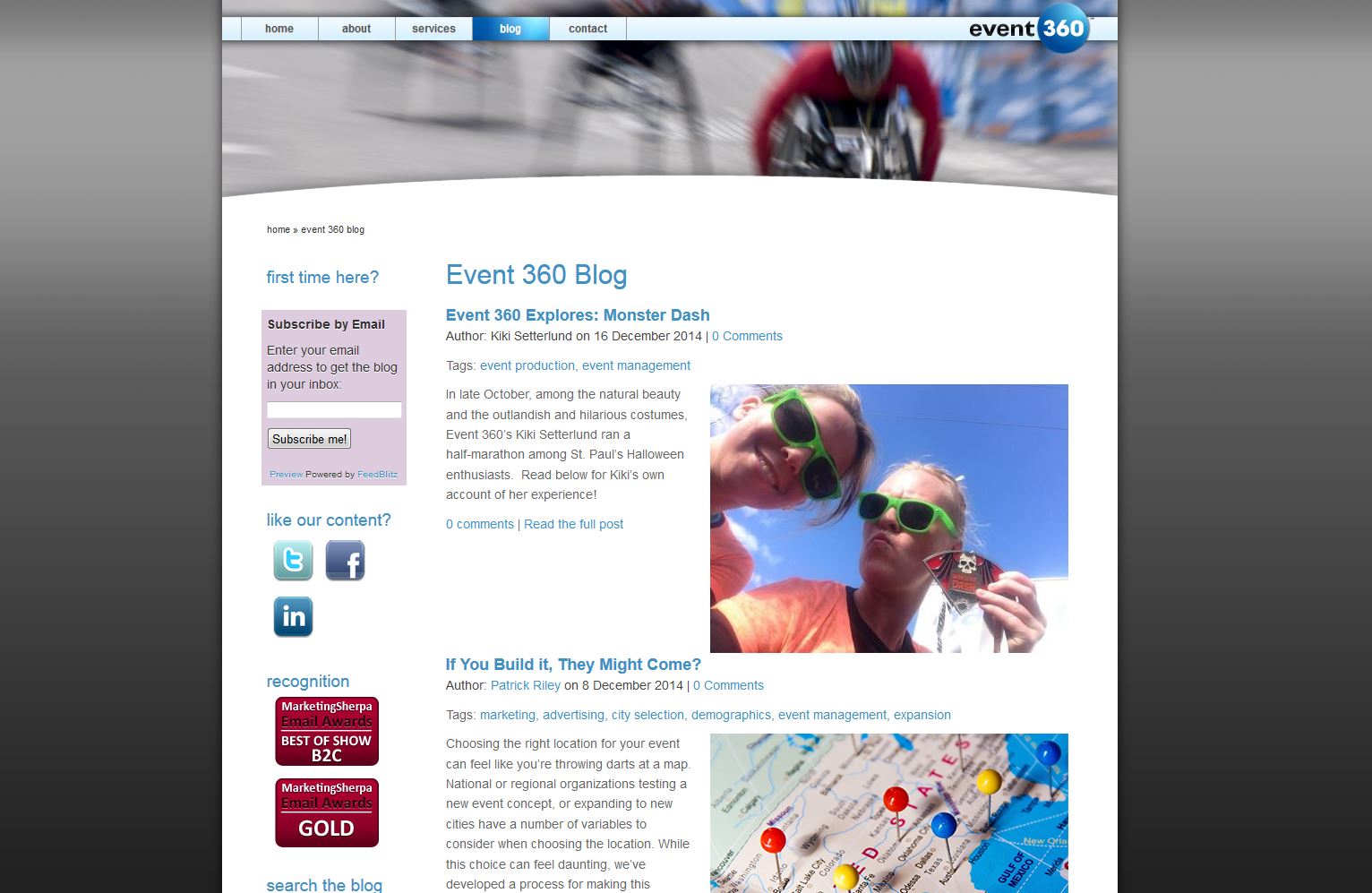 An event marketing company, Event 360 is a leader in event planning with years of experience and expertise. That is why we have them on our list because of their years of pulling off events of all sizes. Event 360's blog is a great resource for everything event marketing. Their blog features articles covering social media out reach for events, staffing your booth and how to select the right event for your organization.
Post of Interest: The 5 W's of Event Marketing
Tim, the proprietor of "The Trade Show Guy" trade show blog, is a hilarious, thoughtful and informative source of trade show knowledge. His blog is dedicated to helping marketers create their own trade show success. Tim has years in the trade show industry so you can trust his advice and expertise. So if you want to laugh and learn you should definitely check out his blog.
Post of Interest: 21 Tips to Maximize Your Tradeshow ROI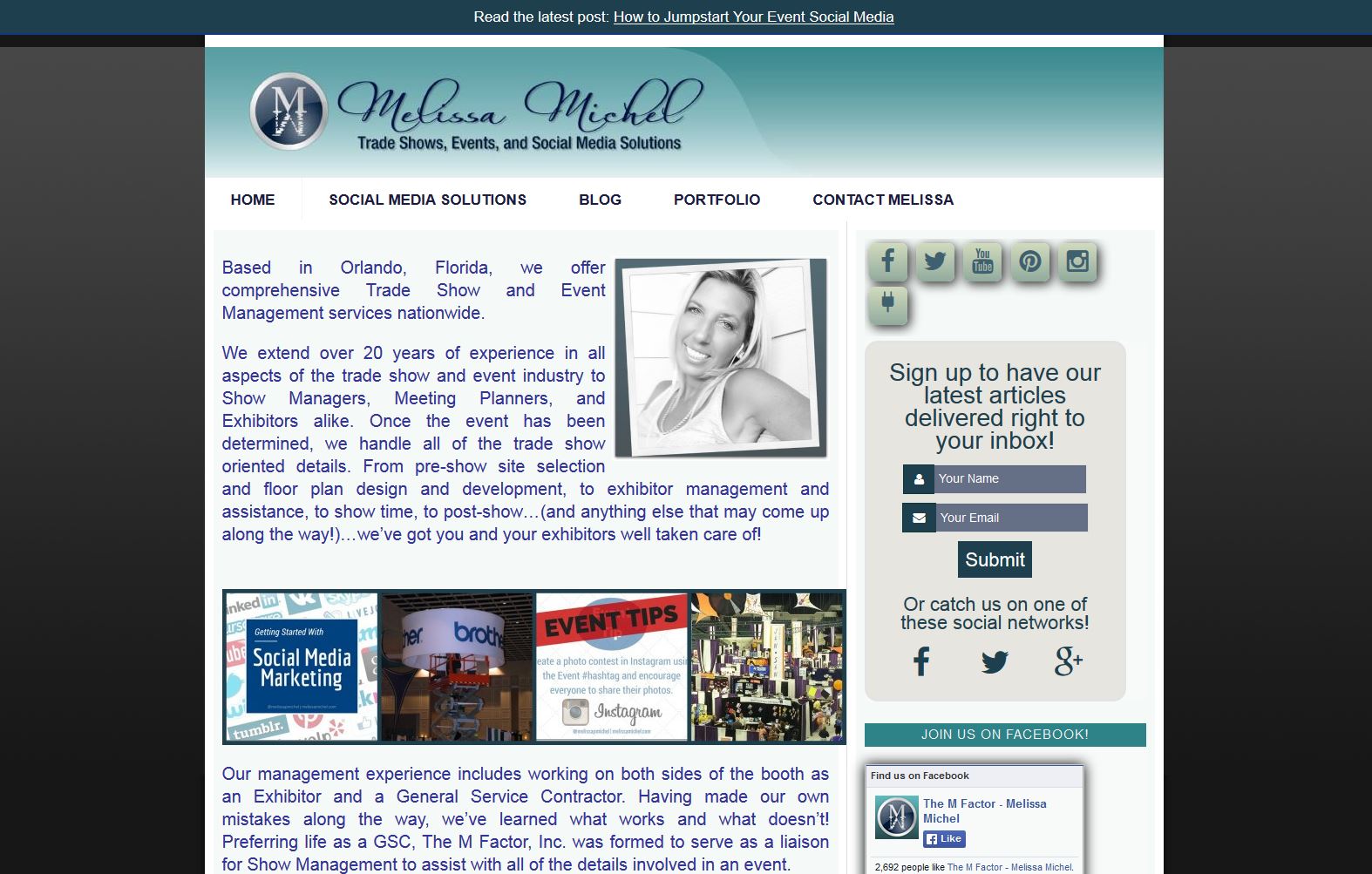 Melissa is a trade show expert with over 20 years of exhibiting experience. Her blog is filled with her take on the face-to-face marketing world and advice on how to navigate all of the craziness that is trade show marketing. Reading through her post you get a unique view on the goings on at events and ways to make your exhibiting experience a homerun.
Post of Interest: Tradeshow Event Management Success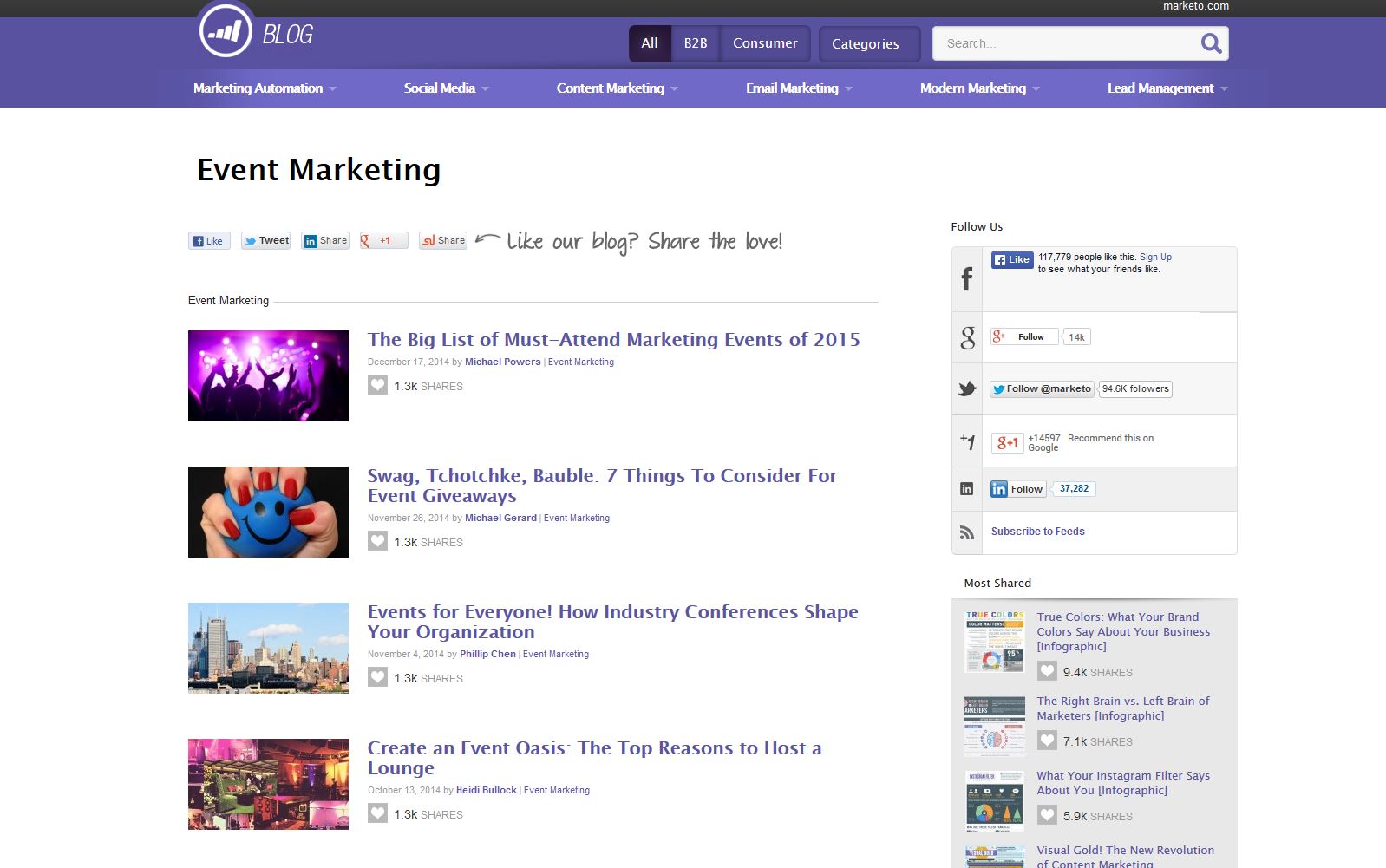 Marketo is a marketing thought leader and their B2B event marketing blog is filled with gems of wisdom. Written by their awesome staff of marketing pros you will be sure to glean fresh new perspectives on event marketing and trade shows. Their site also has many other marketing resources for you to up your game – all of which may help you with your event planning.
Post of Interest: The Top 7 Things to Avoid at a Trade Show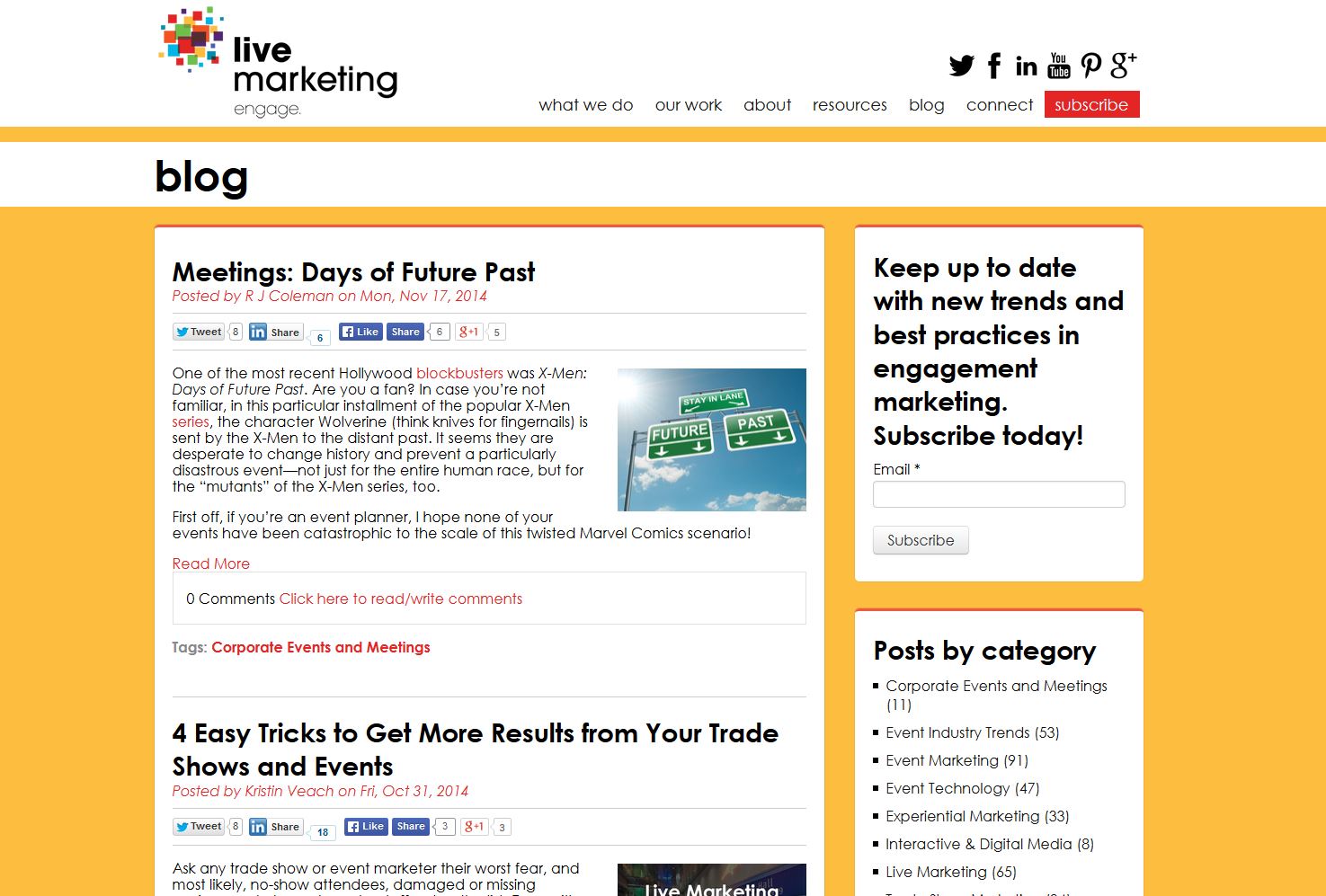 Live Marketing is an event marketing agency specializing in creative B2B marketing. Their blog deals with topics revolving around trade show advice, planning events and the overall trends in the B2B community. If you need to stay current on the best practices and principles of face-to-face marketing this blog is a must read for you.
Post of Interest: Gamify Me ASAP: Using Gamification for Trade Shows and Events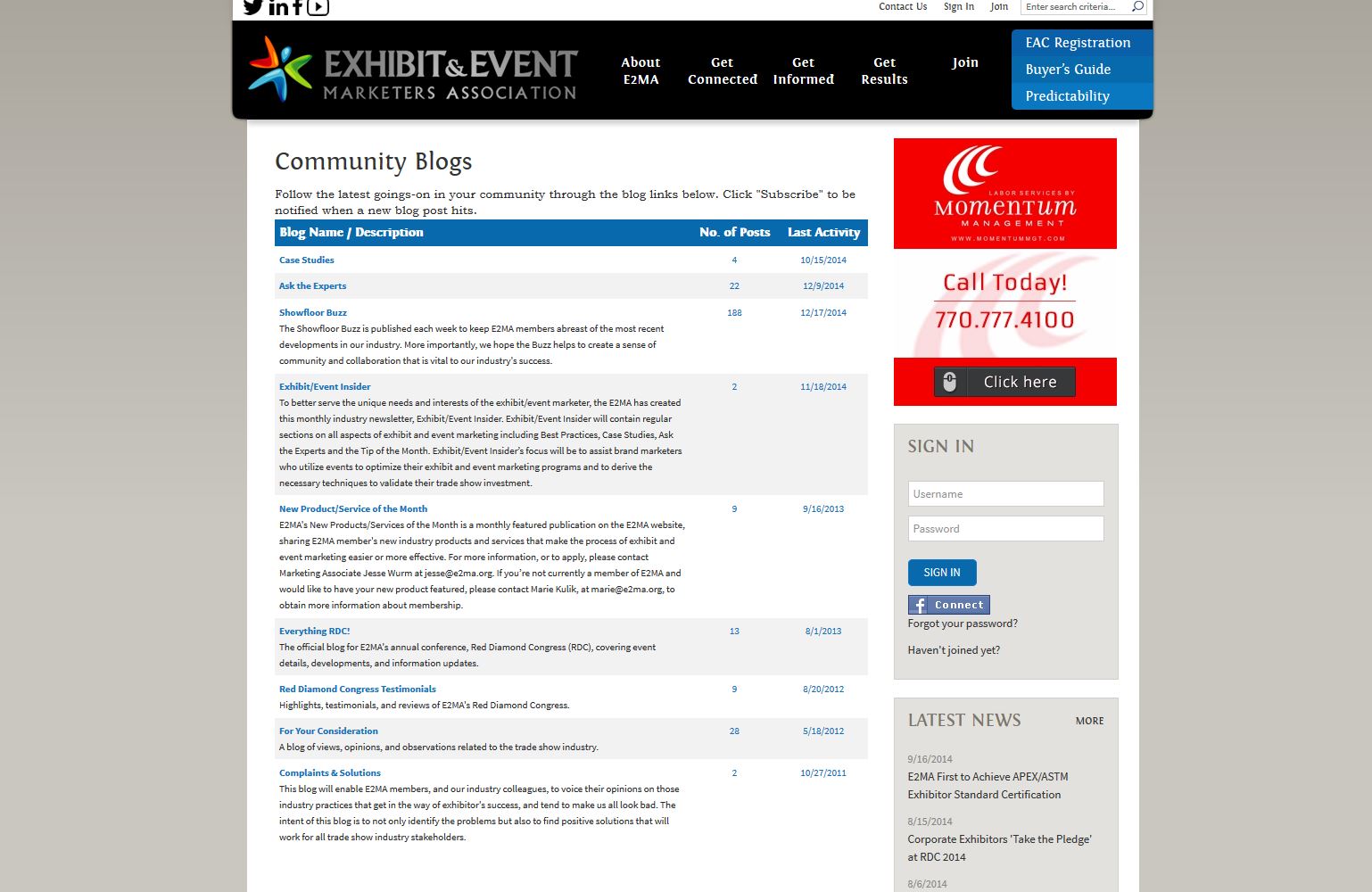 Exhibit and Event Management Association is a top thought leader and content producer in corporate marketing. Their blog has many categories each filled with helpful posts on a variety of interesting industry topics. You can spend hours diving down into the content hosted on the blog so make sure you are in a comfortable chair and you have a few hours to kill.
Post of Interest: 4 Valuable Lessons about Graphic Design
Event Manager Blog is plugged into the event industry with a wealth of information on emerging trends, technology and other topics revolving around the event and face-to-face marketing world. The reason we listed this blog is because they cover the often-overlooked tech and digital aspects of event marketing and exhibiting. If you want to stay ahead of the pack, reading Event Manager Blog will give you a serious leg up.
Post of Interest: 10 Event Trends for 2015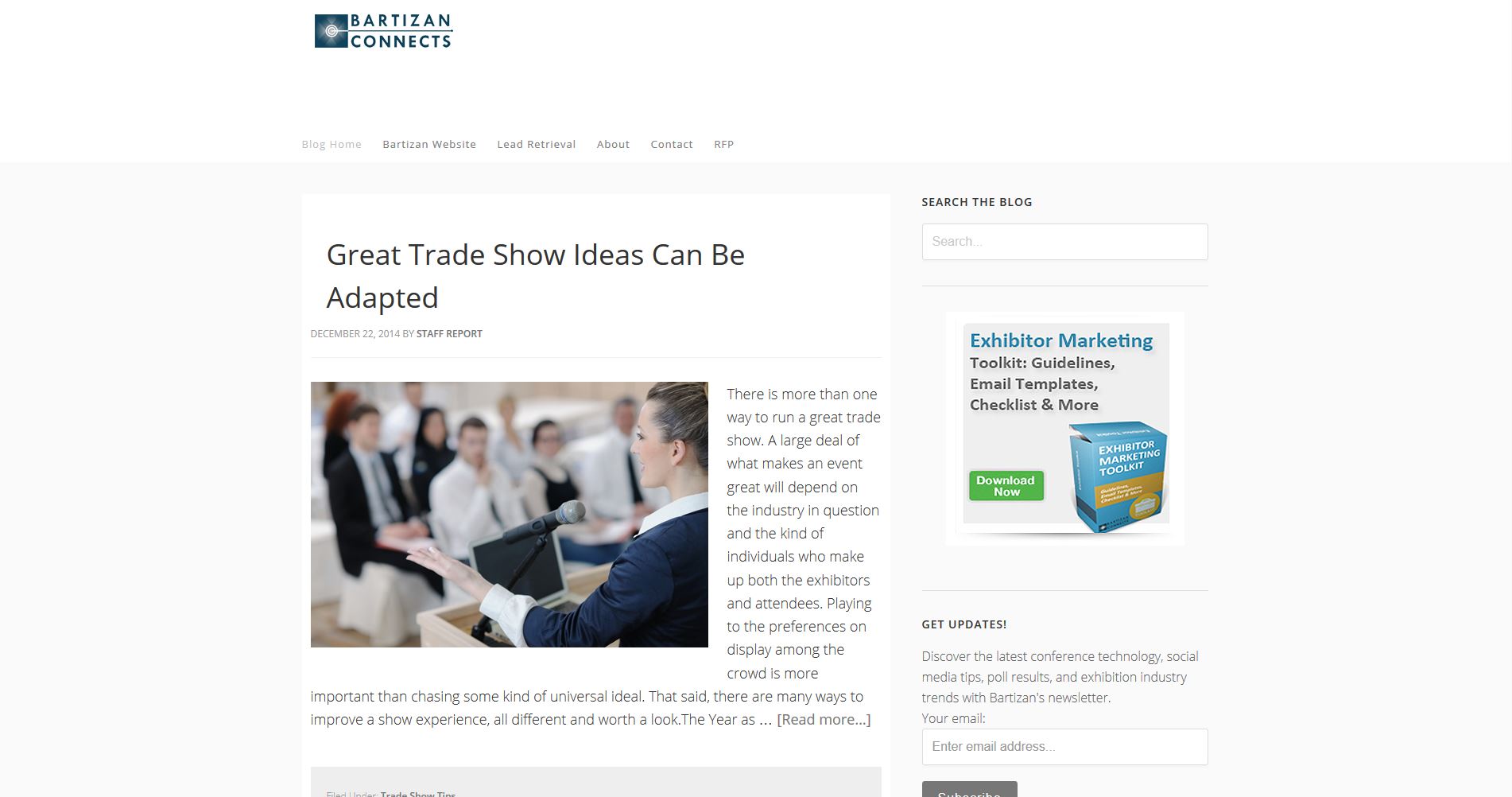 Bartizan Connects is a leader in lead capture technology and they host a blog with great trade show related content. Their blog has regularly posted articles spanning every topic imaginable in the trade show universe. They also have a library of whitepapers on exhibiting related topics that you may find very useful in planning for a trade show.
Post of Interest: Content Marketing Comes to Trade Shows
TSNN is a worldwide news leader in the trade show industry and they bring up–to-date news from around the industry. Their blog is populated with posts from trade show experts who relay their years of experience to TSNN's readership. This blog is a virtual encyclopedia on exhibiting and it is a must bookmark site for the frequent exhibitor.
Post of Interest Herding Cats: Keeping Rooms in the Housing Block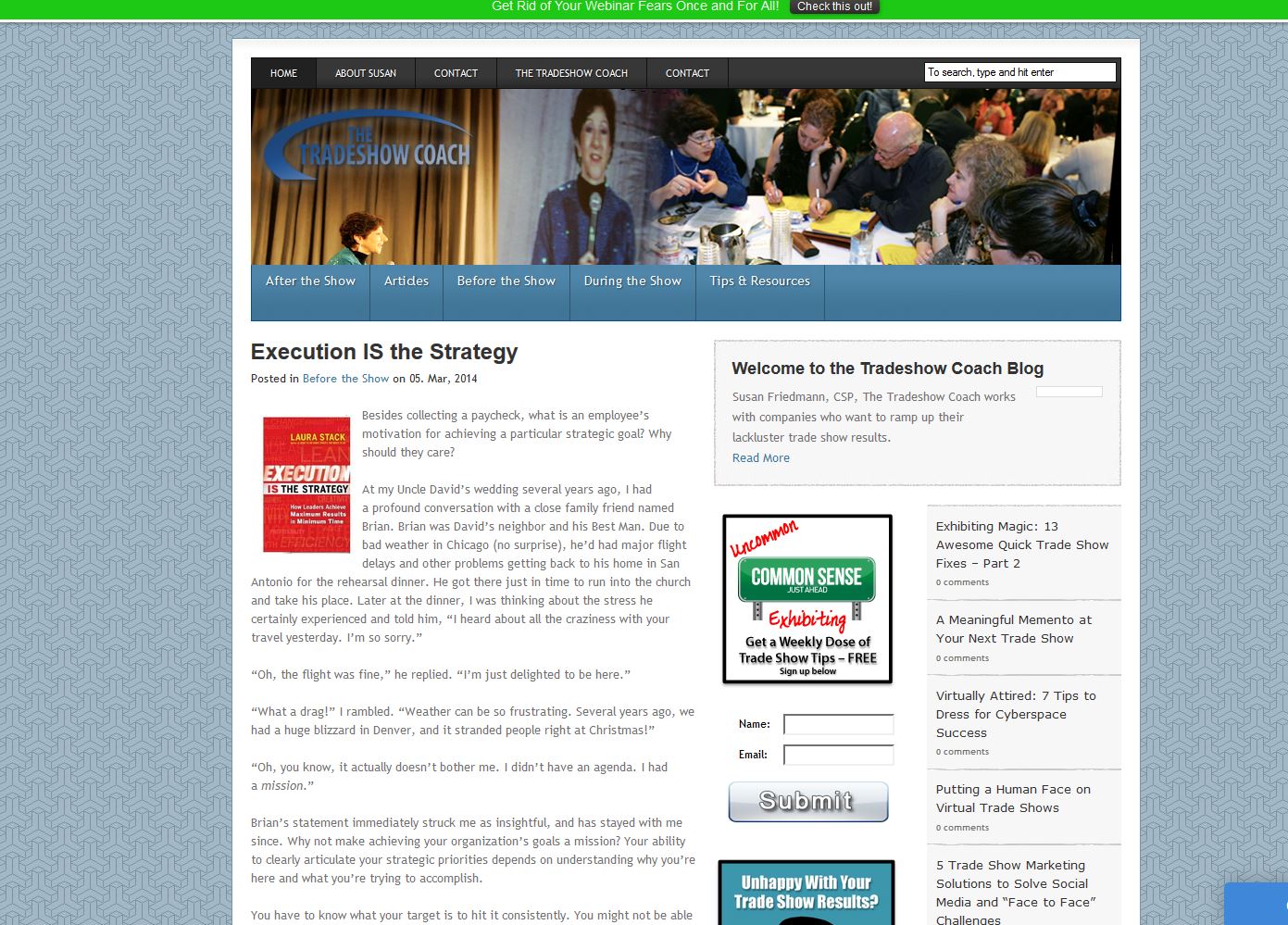 The Trade Show Coach is a blog run by Susan Friedmann, a trade show consultant with over 25 years of experience. Her posts are based on her own experiences in the exhibiting world so there are lots of practical bits of advice and tips inside of each of her post. If you need a no-nonsense, straightforward blog for guidance and exhibiting help, Susan's blog is just the place to visit.
Post of Interest: Do New Shiny Objects Excuse Bad Old Trade Show Exhibiting Behavior?