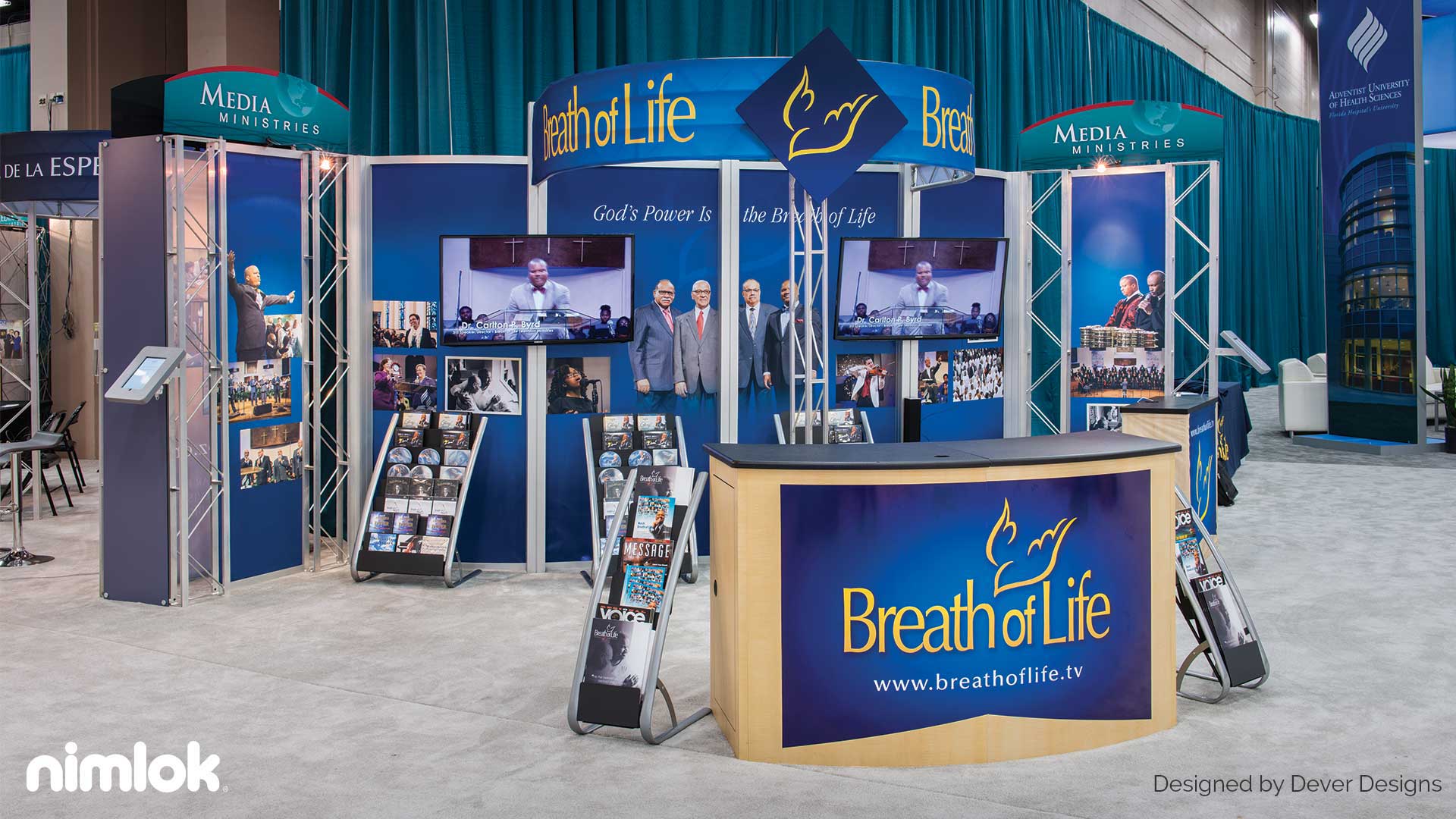 Trade shows are one of the best ways to get your company noticed, and they are an amazing way to make industry contacts and generate leads. However, trade shows can also be expensive and budgeting can be a pain. Between travel cost, trade show equipment, staff expenses and other costs the bills can really add up. Luckily, there are some great ways to save money while still have a great showing at your event. This is why rental trade show displays are on the rise because they help alleviate some of the financial stresses and other logistical headaches trade shows can bring. Below we have listed three key advantages to trade show booth rentals.
All-in-one
The great thing about renting a trade show booth is the fact that you get an all-in -one pre-designed rental kit. Each rental kit offers you the great features of a custom exhibit, but at a more affordable rate. You can piece together a great display that will absolutely be on par with your competitors at the show. With the added bonus of rentals being modular and customizable, you can change up your company's booth from show to show.
Try before you buy
Everyone loves a good test drive; we want to try out a new set of wheels before we make the investment. The same can be done with a rental trade show booth. When renting a booth you can mix and match different features and options. From counters, kiosk, tables and other great design features you can expand your exhibits look. You do not have to settle for a final design, instead you can tryout a range of different configurations and see which one works the best for your needs. If you love the design you choose then you can purchase it.
Convenience and cost
A rental trade show booth offers speed and convenience which is a great when your trade show is just around the corner — or if you just don't have the time to arrange a custom display. Rental displays can be transported easily, and many can be setup in a matter of minutes. If you can find a dealer to rent from locally you can really save on shipping cost, and have better on-site consulting .The time and headache that you save renting can be directed at making a great impact on the trade show floor with your face-to-face marketing.
To learn more about renting an exhibit visit our rental page. There you will see some of our great rental designs, and you can also download our free rental catalog to browse and share with your coworkers.