What's in a number you may ask, well for most trade show exhibitors it's 10' x 10' which converts into 9.290304 m2 . While metric conversions may not be the strong suit of your average event marketer, these numbers matter. For starters 10' x 10' spaces are the average amount of room most trade show exhibitors have, and while these dimensions don't seem like a ton of acreage to plant your face-to-face marketing crop, every inch can and does matter. This post will help exhibitors get the most out of their 10' x 10' trade show displays.
Open Spaces: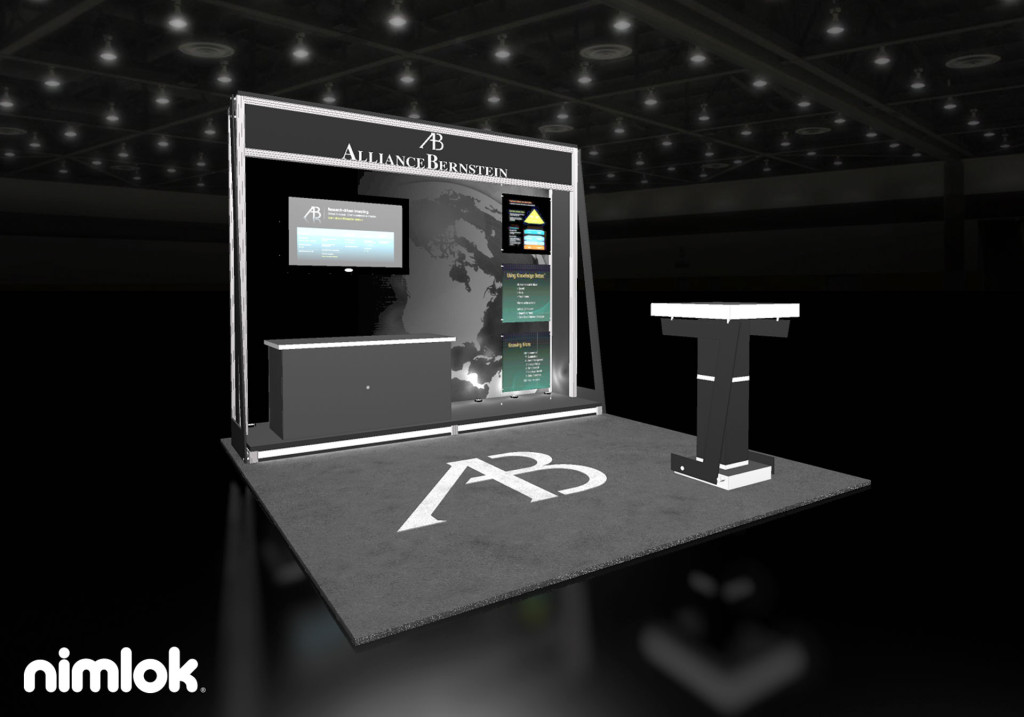 A 10' x 10' trade show display can seem a bit snug and confining, however, if an exhibitor knows how to maximize their space they can convert a tight environment into an intimate brand immerse platform. Since most 10′ x 10′ trade show displays are inline designs  they allow exhibitors the opportunity to create a powerful branded environment at a minimum cost of space because the exhibit itself serves as a backdrop, opening up the rest of the space for attendee traffic, product display and booth staffer grazing room.  Make sure that you keep the space as open as possible. It can be very tempting to fill up your exhibit area with products or exhibit accessories. Remember every single item you have in your booth will take up space that could otherwise be occupied by a prospect.
Get Visual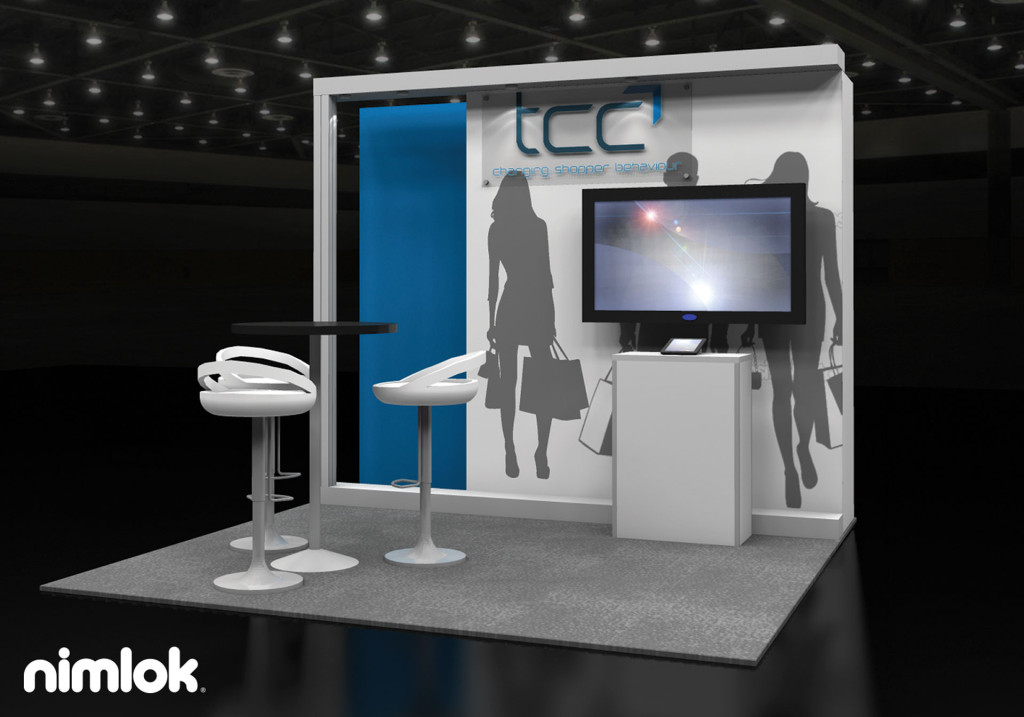 Napoleon Bonaparte, was reported to have said "Un bon croquis vaut mieux qu'un long discours," which translates to "A good sketch is better than a long speech"or "A picture is worth a thousand words". This saying is as true for the Corsican conqueror as it is for face-to-face marketers. When planning for the graphics of your 10′ x 10′ trade show display make sure that you pick bold and statement making designs, colors and images to help draw in attendees while educating the public on your brand's capabilities. Multimedia kiosk, branded counters, banner stands and monitor mounts are all space saving exhibit accessories that can help you enhance your visual messaging, while taking up little real estate within your booth.
Staff with Care
Staffing is key when you are exhibiting at a trade show, it's even more important when you have a limited space to staff your booth. While assembling your team, make sure to hand-select the best and the brightest from your sales force along with at least one non-sales product expert. Try to keep the roster at about four staffers and avoid hiring in-booth talent or presenters. So much of what your booth staffers are going to do at your event revolves around talking about your products or services so make sure that you sales script is thoroughly rehearsed.
A 10′ x 10′ trade show display is far more than its dimensions, it can be as large or as small as the exhibitor makes it, so dream big, make the most of your experience and make connections.