Need help planning for your next trade show or face-to-face marketing event? Check out Nimlok's full library of trade show guides filled with trade show tips and tricks.  Whether you are looking for a trade show ebook, trade show budgeting spreadsheet or other trade show marketing resources Nimlok has got your covered.
Learn to Exhibit Better With Trade Show Marketing Tips From Nimlok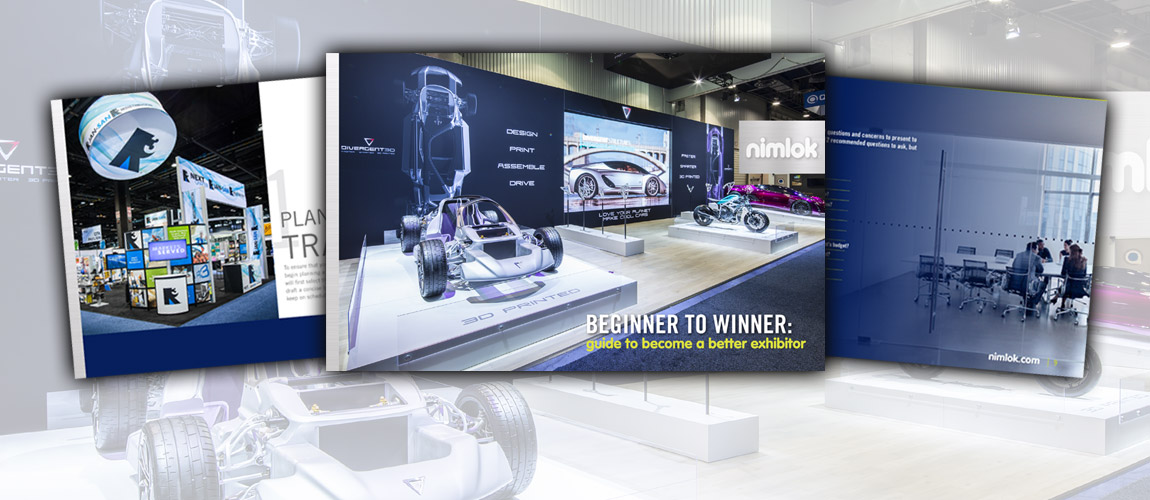 If you would like to learn more trade show marketing tips and advice for exhibitors, download our Beginner to Winner: Trade Show Guide to Become a Better Exhibitor, which contains expert guidance on how you can take your trade show program to the next level.
Trade Show Idea e-book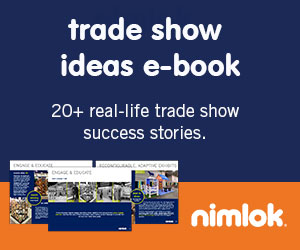 All successful trade show and event marketing campaigns how one thing in common, they Wow audiences, engage visitors and sell the brand. This e-book, features 20+ exhibiting success stories that combine creative event marketing strategies and ideas that helped exhibitors define and achieve their goals on the trade show floor.
Island Exhibits Guide 
Choosing how your island exhibit will be organized and laid out is essential for trade show success. Nimlok's Design Guide to Island Exhibits will help guide you through the basic elements of island exhibits and highlight more common layouts.  Download your free copy today!
Improve Your Trade Show ROI
Trade shows and face-to-face marketing events can be the secret play for achieving overall sales and marketing success. This playbook will help you score big with your trade show ROI by providing you with concise, real-world steps you can take to improve return at your next trade show or event.

What's Inside:
Guide to engaging the media at trade shows
Tips for maximizing your trade show ROI
Event marketing plan worksheet
Formula for calculating trade show ROI
Get your free guide to event marketing ROI today.
Exhibitors' Guide To Trade Show Social Media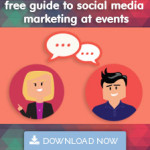 A comprehensive marketing mix should utilize social mediums to build awareness and trust. This guide walks through best practices for social media marketing in the trade show and face-to-face events world, providing the reader with insights and recommendations for building a strong social platform and making a strong social impact on the show floor.
What's Inside:
Twitter, Facebook and LinkedIn tips for exhibitors
Pre-, in- and post-event social media strategies
Social media best practices
Advice on calculating social media ROI
Get the trade show social media guide today and start planning for your next event!
Trade Show Budgeting Worksheet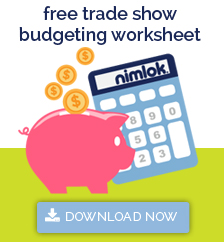 Nimlok's trade show budget worksheet outlines typical expenses associated with trade show participation, providing transparency in expected costs as well as guidance to measuring return.
What's Inside:
Trade show information organizer
Expense planning and tracker
Return on investment measurement tool
Download your copy of the trade show budget worksheet today!
The Smart Marketer's Guide To Trade Show Marketing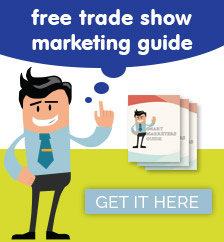 Need help creating your trade show attend a trade show? The Smart Marketers' Guide to trade Show planning provides tips, trick, worksheets and guides to help you maximize your exposure and return on investment at your next show or event.
What's Inside:
Guide to developing effective trade show specific objectives
Trade show marketing plan worksheet
Checklist for pre-, in- and post trade show marketing efforts
Smart tips from smart marketers on navigating trade show marketing
Download your smart marketer's guide to trade show planning here.
The Ultimate Guide To Trade Show Planning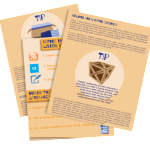 Planning for your first trade show? Getting organized and planning ahead for your trade shows is critical to your success. With some proper strategizing and planning, your trade show efforts can get the buzz and results that you need it to. Nimlok has created an action-packed planning guide to help you prepare for your first or upcoming trade show.

What's Inside:
Smart budgeting
Logistical tricks of the trade
Ideas for savvy marketing
How to drive traffic to your booth
Download your guide to trade show planning here.