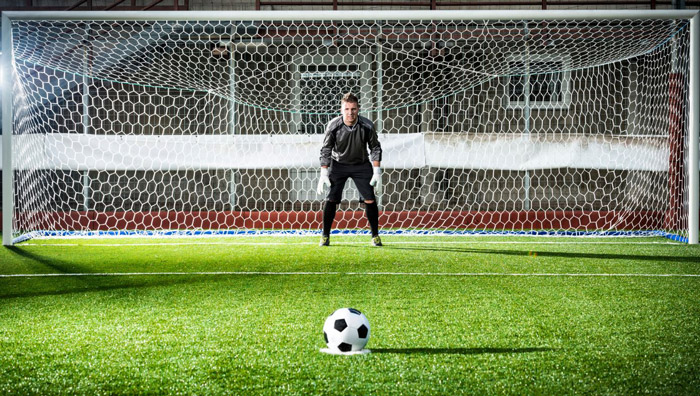 It may seem natural to think of your competitors as your only rivalry at a trade show. Really, that's just a single part of the problem. Let's take a look at a few of the other "hidden competitors" you're up against. You're trying to catch trade show attendee's attention, but they're distracted by other factors too. Read on to learn more about overcoming these hidden factors.
Challenge #1) The Competition:
It's true, you do have to compete with other exhibitors for attendees. But, your competitors are helping you too.
How? Their promotional efforts help bring more people to the exhibit hall.
Remedy:
These visitors are also available to you. Offer them your products and services and bring them off the aisles and into your exhibits too.
You must be at the top of your game. Your trade show booth itself needs to be top notch. Your promotional materials, your products and services, and your booth staff all need to bring their best game.
Challenge #2) The Clock:
These days, we're all starved for time. Careers take far more than 40 hours a week. Your commute to and from work takes time. And then there are family responsibilities and everything else we pack into our days.
That same reality is also working against you on the show floor. Attendees don't have the time for a leisurely stroll down every aisle. They don't have time to check out every exhibitor. Instead, they're trying to pack in as much as they can into tight schedules.
You need to win the fight against Father Time. You need to stand out. How?
Remedy:
Try and get a booth space close to hall entrance. The ideal spot is just to the right of the doors. (That's the direction most people travel when walking in.)
Begin to stand out before the show even opens. Contact your customers and prospects a week or two in advance. Set appointments before the show for them to meet with your people.
Your staffers need to know what they're doing. Take your best-trained people. And keep their training up to snuff.
Challenge #3) The Place:
Have you noticed that lots of trade shows take place in warm and sunny environments—places people would go on vacation if they weren't there for work? This creates a distraction from what's going on inside the show site.
Remedy:
Use the area's attractions as part of your promotions:
Consider a golf outing for your top customers.
Stage a reception atop a famous skyscraper or landmark.
Provide front-and-center tickets to a spectacular Vegas or Broadway show, with a hosted post-show cocktail party.
Challenge #4) The Rest of the Show's Events:
It's tough to compete for attendees' attention when they're rushing out of the exhibit hall on their way to a conference session.
Many shows stagger the exhibit hall hours with the conferences and lessons. But attendees still need time to get from the show floor to the conference rooms, or stop by their hotel room to pick up a laptop.
That means less time is available for them to check out what you have to offer.
Remedy:
Don't stop with an exhibit alone. People attend trade shows to learn.
So try to get your team onto the conference schedule. Have your staff provide lessons and valuable information that matters to attendees. Maybe also, as a secondary factor, promote your product or service during these sessions.
You can also offer white papers on relevant topics when attendees visit your booth – not just product flyers.
Challenge #5) The Stuff Going On Back At The Office:
It would be ideal if show visitors could unplug from everything going on at the office or at home. It would be nice if they could focus all their attention on getting the most they can from the show they're attending.
But these days, that's just not possible. We're connected 24/7/365. And especially when we're traveling, we all stay connected, so people can call us whenever a problem arises.
These distractions come in two forms:
(1) the phone call that interrupts your in-booth product presentation, and
(2) the attendee's mind that doesn't completely engage because their thoughts are elsewhere.
It could be anything, from a pending deal in the office to a child's report card at home. It's just not you.
Remedy:
Create important experiences in your exhibit that visitors can't have anywhere else.
Go beyond the typical product presentation and appeal to as many senses as possible, with all the technological support you can bring.
This problem of splintered attention isn't only affecting your visitors.
Your booth staffers are experiencing the same situation. So make it clear to staffers that the show is a tremendous expenditure of time and money.
It's also a superior selling environment. So tell your people to take on a greater sense of responsibility for the show's success.
6) The Stuff On Their Devices:
When attendees are walking the aisles, their smartphones, tablets or laptops are being constantly bombarded. They're being hit with Twitter, Facebook, emails, phone messages and a variety of other interactive apps.
How can you compete for their attention in this wired world?
Remedy:
Create a marketing campaign that's integrated across multiple platforms. Use emails, social media updates, and advertising on the show's website.
Present your message to attendees wherever they are looking.
The Bottom Line:
Think about all the things that you're competing against at a trade show. It suddenly seems far more complex than simply setting up a booth and showing what your company provides.
You need to take steps to deal with these issues. If you don't, you'll be far less successful than you could be. So, make your trade show exhibit a showstopper at your next show!
Download more learning resources here!
Charles Dugan is currently owner and President of American Image Displays, designers and stocking distributors for trade show display equipment.