Contract to exhibit in any trade show and you are offered trade show sponsorship opportunities galore. From your logo on the show program to the tote bags everyone carries and everything in-between. What exactly does it mean to sponsor an event? Sponsoring an event means that you (as the sponsor) offer money, products or services to support a trade show or event. In exchange, your company gains business exposure. How do you determine if a trade show sponsorship opportunity is right for your company? Is it really worth spending part of your marketing budget on such sponsorships?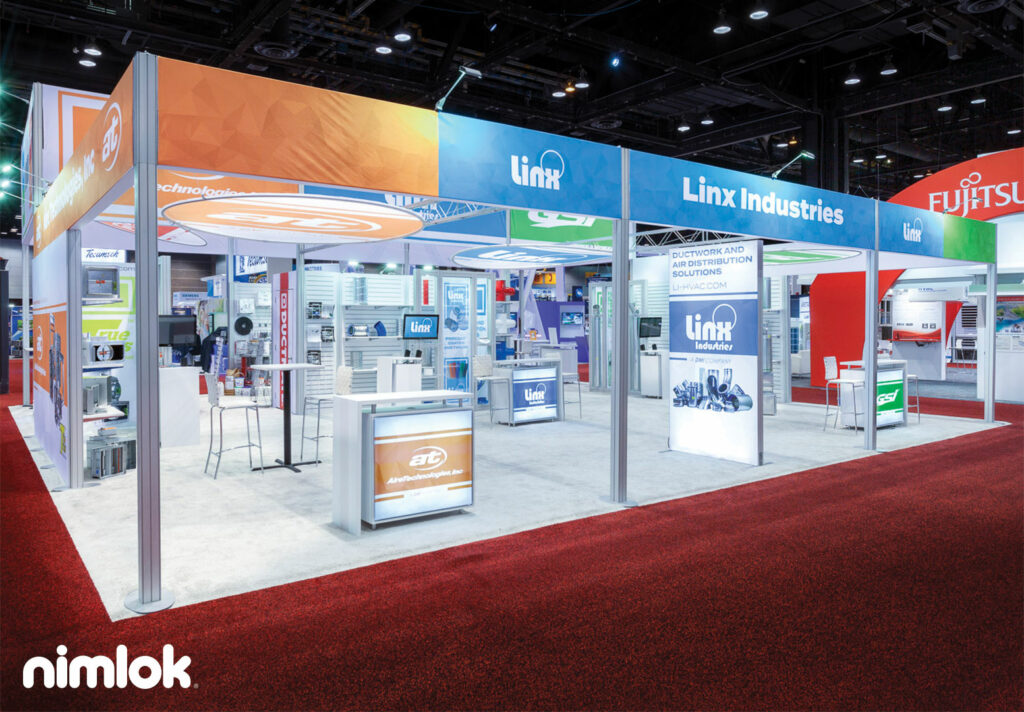 Sponsorship Statistics
According to Exhibitor's 2019 Trade Show Sponsorship Survey which queried more than 200 face-to-face marketers, the vast majority of marketers currently invest in sponsorships. The survey revealed that the majority of exhibitors are investing in sponsorships of some kind. It also noted that the average spend is nine percent of their exhibit-marketing budget. This is quite a substantial portion of the budget. It's important to determine if sponsorship is the right fit for your company.
This may make sponsorship sound like a no-brainer. If the majority is participating, it must be working, right? Not quite. Digging deeper into the survey results, a whopping 53% DO NOT SET GOALS to determine the effectiveness of their trade show sponsorships. In fact, the survey includes some real-life examples of sponsorship fails.
One important item to note from the survey is that respondents concluded that the most effective sponsorship opportunity is speaking at an event. Learn more about the benefits of speaking opportunities at trade shows.
What to consider before sponsoring
There are some items to consider prior to deciding whether a sponsorship opportunity is right for you or not. First, you should consider why you want to sponsor the event. What benefit will your company gain? Some ideas for sponsoring an event are to increase brand awareness, build consumer perception, generate leads or drive sales, among others.
Next, you should determine how you will calculate your return on investment (ROI). How will you measure if your sponsorship was effective? You may measure booth traffic, attendance at your speaking event, number of leads generated, etc. If you have exhibited in this particular trade show in the past without sponsorship, comparing your numbers against past performance could help to determine if the sponsorship was a success. Visits to your website surrounding the engagement/sponsorship is also a means of measuring brand awareness and engagement metrics.
Another item to note when choosing whether or not sponsorship is right for you is the actual event. You should consider whether the attendees are your target audience. You should also consider the number of anticipated attendees. It may not benefit your company to sponsor an event that is not geared for your target audience or has a very low attendee expectation.
In addition to what's mentioned above, you should also consider the cost of the sponsorship. Carefully evaluate your goals, the available sponsorships and their cost. Will the investment give you a 10x return? Analyze the pros and cons and determine if you have the resources within your budget to choose a sponsorship option.
Is Sponsorship Right For You?
Once you've taken all of the above into consideration, you can feel confident to make an informed decision about trade show sponsorship.