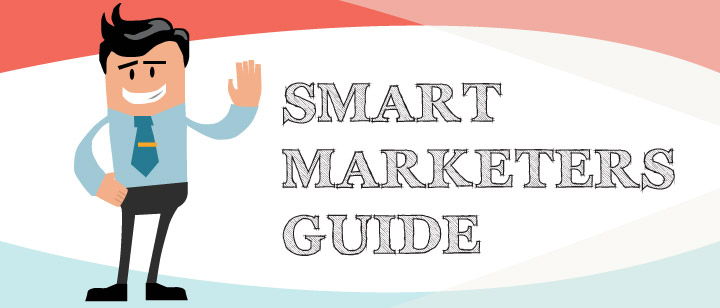 When one steps foot into the event marketing arena for the first time the bright lights, sounds and overwhelming atmosphere can be both alluring and intimidating. Where does an event marketing novice find guidance? How can they be sure they are headed in the right direction? For starters, trusting ones intuition is always a good source for inspiration, but that will only carry you so far. To help exhibitors on their journey to become an event marketing guru Nimlok has crafted the Smart Marketers' Guide to event marketing. Our Smart Marketers Guide takes a comprehensive look at all areas of an event marketing campaign, from pre-event to post-event you will be sure to find the advice you are looking for. Below we have listed some takeaways from our guide to give you an idea of what you will find:
Pre-Event Marketing
The foundation of a successful event marketing plan begins months in advance of the trade show, so it is essential to get a good head-start. Nimlok's Smart Marketers Guide goes in-depth to prepare you during the crucial pre-event marketing stage. You will learn how to create an effective email marketing campaign that will attract visitors to your booth, how to build a landing page revolving around your event to inform prospect and to capture vital leads, instructions on creating a pre-event buzz using your media contacts and how to use your sales force to drum up prospective clients before your event. You may also want to do some research online before the Pre-Event Marketing to make sure that you have all of the information that you need, this includes looking at reviews too and top review sites!
In-event Marketing
Marketing on the trade show floor is where all the action is at, and it's the time you and your booth staff have to to shine! But, if you don't have the proper strategies in place it will be very difficult to preform up to snuff which will in turn hurt your organization's ROI. Our guide goes in-depth on how to get the most out of your on the floor marketing efforts with advice on in-event promotions, social media posting that will attract attendees to your booth, client/prospect interactions and much more.
Post-Event Marketing
Now that the event has come and gone it's up to you and your team to work on turning your leads and newly acquired prospects into customers! The number one key to making sure your ROI is as high as possible from your trade show leads is the speed of your post-event follow up with prospects.The post-event portion of our guide goes over how you can motivate your prospects into taking action, how to use your sales team to follow-up with prospects via social media, email and direct outreach.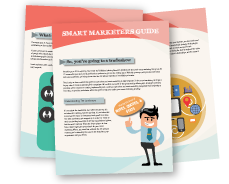 Download Now For More Key Insights
If you would love to learn more about smart event marketing download our informative and easy-to-follow guide for creating a powerful event marketing campaign today! Nimlok wants you at your exhibiting best so stay turned for more informative guides on even-marketing!