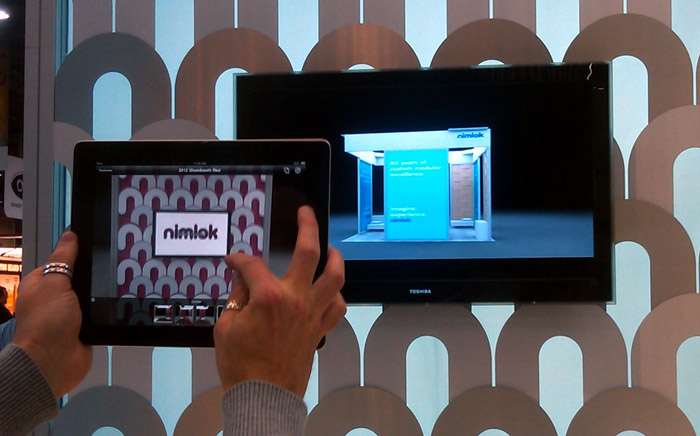 There's no denying it. Interactive media is alive on the trade show floor, and it's here to stay.
Whether your trade show goal is to capture new leads or create some ground floor buzz around your brand, interactive media is a viable and versatile option. Games, surveys, slick animations and informative interactive elements provide visitors with a great experience while stealthily conducting business.
Check out this guide to find the right device for your trade show exhibit:
iPad
Use If…
You're looking for a portable, versatile solution. Staff can approach attendees individually with the device.
The Best Part…
Go stationary with an iPad stand
Doubles as a personal device so staff can live tweet, take photos and watch emails
Computer
Use If…
You want to stick to the basics. Show products, website or collect lead data without all the bells and whistles.
The Best Part…
If your company has one available for use, it's free!
Little training for staff
Touch Screens
Use If…
You want a sleek, interactive program on a larger scale, putting digital technology on display as part of the exhibit design.
The Best Part…
Mount screens for an added visual booth element
Touch screens without screen size constraints
Touch Screen Kiosks
Use If…
Your interactive element needs its own space. Encourage attendees to visit this station of the trade show booth.
The Best Part…
Kiosks can be designed to seamlessly become part of the display
Don't miss part 2 of our interactive technology post! We'll delve into content options, strategy and share some great examples to get your wheels turning. In no time you'll be incorporating interactive elements into your exhibiting plan.