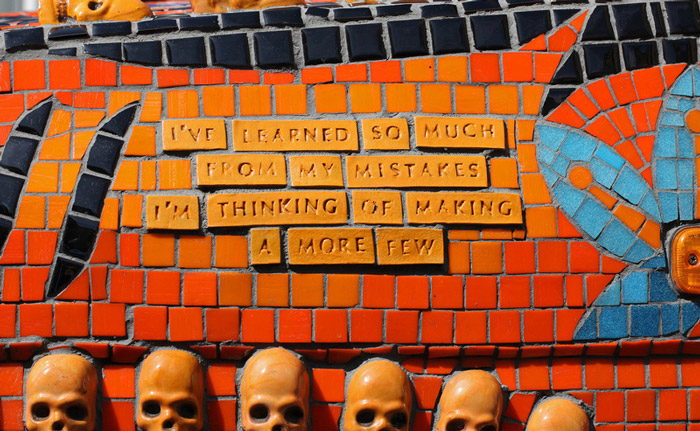 Here on the Nimlok blog we talk a lot about some of the more in-depth face-to-face marketing strategies but today we want to focus on some common mistakes made by small business exhibitors working a booth for the first time.
Industry events like trade shows and conventions can be a wonderful marketing opportunity for small businesses, but it's a large investment and all too often those small business exhibitors don't make the most of their time there. Below are three mistakes your company may be making as an exhibitor that are the easy to fix.
the mistake: creating sales pitches & messaging on a whim
Small business teams run on doing business, and with experience selling all day everyday many don't take the time to think about their sales pitches before they exhibit. It just seems straightforward; you sell to people over the phone and in meetings, you'll just do that but on the trade show floor. Perfect, done! What's the next item on the list?
the fix: think ahead, train & get on the same page
The enthusiasm to get out there to sell and network is the perfect attitude, but remember to slow your roll. Take a few steps back and remember that you're at your best at any meeting or event when you've done some planning. You have just minutes to capture the attention of attendees before they decide to just shake your hand and move on. Plus as a small business you have to work two-fold to outshine the larger competitors.
Take the time to tighten up your sales pitch before, but more importantly get your entire team on the same page. What is your message or mission statement at this event? What do you want your audience to walk away with after you speak with them? Determine the answers to these questions and develop your sales pitch around them, so instead of just leaving with product information attendees leave with a sense of who you are. We guarantee that will make a bigger impact.
the mistake: ignoring your body language
Don't feel bad, this one is a mistake many booth staffers make (even the big companies). Much of your day when not at a trade show is spent dealing with clients over the phone, or in a more formal sit-down setting where the rules of body language are a little different. For example at a show you're standing all day and may unconsciously start leaning on things, or in an effort to stay on top of emails you'll pull out your phone.
the fix: be aware
At a trade show body language gives off an attitude about your brand the moment you step in the booth. You may not want to hear it but visitors are walking by, looking at you and deciding whether to stop or walk on. For that reason your body language is all the more important. Below are a few easy to follow tips for behavior in your booth:
No sitting behind the table, it makes you seem less accessible. Instead get on your feet and stand beside your booth.
Avoid turning your back to the aisle where visitors are passing.
You may be doing business on your phone, but attendees don't know that. Avoid taking out the phone while manning the booth.
Make yourself approachable by making eye contact and leaving arms uncrossed.
Smile and greet people warmly (we hope this one is a given).
For some more great tips on body language mistakes to avoid check out this "6 Body Language Mistakes to Avoid" infographic.
the mistake: not investing in brand appearance
As a small business owner your budget may be tight for face-to-face events and the first place you may turn to cut costs is your display. Why is this a mistake? Just like your body language, the look of your exhibit space is going to communicate a lot (or in some cases nothing at all) about your brand.
the fix: invest in your booth
Call us biased, but we think a good display can do wonders to help your small brand compete with the big dogs. We're not saying you have to have expensive technology and a grandiose custom exhibit, but a simple well designed banner and marketing materials can really go a long way. If you want to convey a professional image, tying your space together with cohesive, appealing brand messaging can leave that impression.
With any luck, you're not making any of these mistakes, but if you are don't sweat it! Exhibiting is a unique form of marketing, and as a small business there will be some trial and error. Fortunately the mistakes above are some of the easiest to fix, and when you do, you'll see a positive improvement in your trade show ROI.
What are your tips for small businesses taking the exhibiting plunge? Let us know in the comments or tweet us @Nimlok, and if you found this helpful don't forget to "like" and share!
Photo/Video Credit