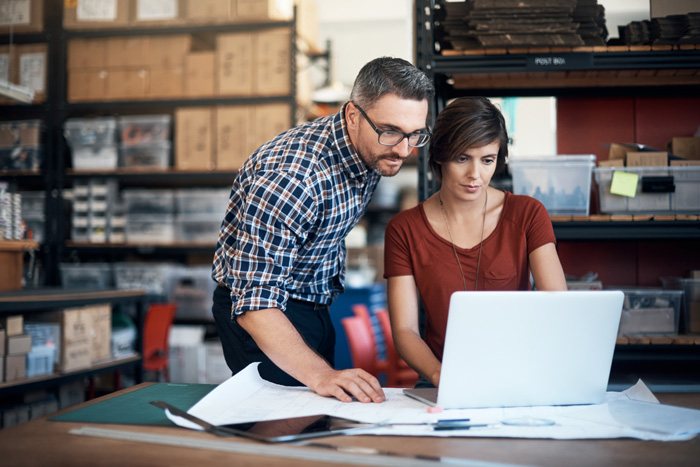 We believe that small business are the real heroes when it comes to supporting local economies, creating innovative solutions and keeping the entrepreneurial spirit alive.
In the hectic small business world, marketing often takes a backseat to operations, so it is important to make every effort count. Trade shows are the perfect way to share your growing company with thousands of potential customers, over a short span of time. Face-to-face interactions solidify brand recognition, giving products and services much needed publicity along with networking and sales opportunities. Half of small business owners are between 50 and 88 years of age which could mean they might be looking into new ways to promote their company to allow them to scale up and to drive more business.

Here are our top 8 pieces of advice for small businesses:
1. Outline Your Goals
Okay, you've decided to give trade shows a try. But now what? Once the planning phase has begun, the list of tasks will begin to pile up. Because most small businesses need all hands on deck, it is important to strategically tackle your to-do list. Include in this your planned expenditure and how much you plan to spend on things like energy bills. It may even be worth visiting a business energy comparison site.
Every good business plan starts with the main objective in mind, and planning for a trade show is no different. As a small business at a trade show, it is important to set goals and identify precisely what your team wants to accomplish.
Is it more brand recognition? New customer leads? Industry networking?
Once you've established a purpose for attending the trade show, it will be easy to tell if you're on target for success.
If the workload initially seems overwhelming, try incorporating trade show tasks into your everyday agenda, setting calendar reminders to make sure that deadlines aren't forgotten. While your team may be small, it is important to assign tasks to team members and establish effective communication. With a great team and a strategic plan, trade show goals are easily within reach.

2. Budget for the Event
Taking the time to set a budget early on will save you from unexpected costs in the future. From reserving space to shipping materials, the cost of a trade show extends beyond the price of your exhibit. To get started, check out Nimlok's Budget Worksheet to stay on track.
Once the budget has been set, explore a wide variety of fundraising options for supplemental funding. You may want to Take out a small business loan. Alternatively, many small businesses qualify for an Individual Development Account (IDA) matched savings grant. IDA funds can be used for a variety of reasons, including exhibiting at trade shows. An IDA grant is given to low-or-moderate-income small businesses, and is intended to assist recipients with cash-match financial assistance programs.
Each IDA provider has different criteria for which businesses qualify for funds, how much money a recipient must save and how much money the IDA provider is willing to match. Do your homework to determine if a grant is the right fit for your business before applying.
Related: Learn More about IDA Grants
3. Choose the Right Event
Due to limited time and budget, it's not always possible for small businesses to attend several events each year.
Invest time into researching events that are highly relevant to your industry and business size, as the show type will directly impact the amount of leads and sales you receive.
While it may be tempting to opt for a smaller event, larger shows offer the opportunity to reach more attendees and can lead to better results. Consider looking for a local show, as it will reduce travel and shipping costs.
Another strategy is to review the list of exhibitors. If your direct competitors are exhibiting at that event, then you know the event is highly relevant to your target customer.
Finally, if you're still unsure, try reaching out to the show coordinator who can help determine if the show is right for your business.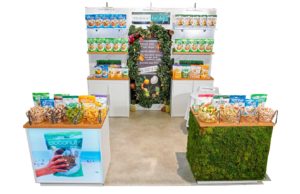 4. Maximize the Value of Exhibit Design
While your budget for face-to-face events may be tight, it is a mistake to cut corners when it comes to designing a display. The look and feel of your exhibit space is going to communicate a lot about your brand, so you want to make sure it tells the whole story.
Many small businesses may not have the budget for an expensive large-scale trade show exhibit, but you can still make an impact at your trade show with a smart exhibit. The booth does not need to be expensive; it just needs to properly represent your brand and engage your visitors.
Incorporate interesting shapes and vibrant graphics, which effectively gain the attention of trade show attendees. Modular and reconfigurable exhibits are also smart options for small business exhibitors. One exhibit can be tailored to meet show-specific needs, as your needs may vary depending on the show.
Finally, rental displays are a budget-friendly option for small businesses looking to have a big presence on the show floor. With fully customizable graphics and a variety of configurations, it may make the most sense, depending on your long-term trade show goals.
Related: Download Nimlok's Free Is Rental Right for You e-book!
5. Get the Most Out of Pre-Show Marketing
There are many effective ways to reach attendees before the show opens. Try reaching out on social media platforms like Facebook, Twitter and LinkedIn. You can share teaser videos, special messages from staff members and exciting previews of booth activities. Make sure to give attendees an enticing reason to stop by your booth.
Additionally, it important to set up a marketing campaign plan that includes promotional emails and media outreach. Consider speaking during a workshop session to give your small business extra exposure and feature the session your pre-show campaign.
6. Prepare Your Staff
Staffing a trade show booth can be tricky for any business, let alone a small one. Limited staff means that someone will have to hold down the fort in the office while other members attend the show. Hiring external sales people is an option, although it can add significant costs to an already tight budget.
When it comes to selecting which staff members to bring to the show, it is important to stay objective. For example, if your goal is to increase sales, bring your best salesperson. If you're looking to promote a product, bring a product developer. Having friendly, knowledgeable staff is crucial for trade show success, so make sure everyone is equipped with necessary information to educate attendees and make sales. If you're small business owner, these tasks may be up to you!
Related: Trade Show Booth Staff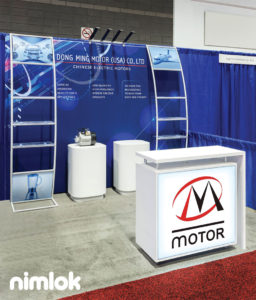 7. Prepare Your Sales Pitch
Oftentimes exhibitors forget to update their sales pitch before they head to a trade show. Remember, the sales pitch that works in your showroom might not work on the show floor, especially when you're a small business trying to outshine large competitors.
Take the time to tighten up your sales pitch, but more importantly get your entire team on the same page.
What is your message or mission statement at this event?
What do you want your audience to walk away with after your conversation ends?
Determine the answers to these questions and develop your sales pitch around them, so attendees leave with more than just product information. Give visitors a sense of who you are, and we guarantee that will make a bigger impact.
8. Network
Small businesses are already pros when it comes to networking! However, trade shows move quickly, so it can be easy to become so wrapped up in working the booth that you forget the importance of connecting.
Networking is one of the greatest benefits of attending a trade show, so be prepared to talk with attendees and answer any questions they might have. Bring business cards and a portfolio, so you can present during conversations.
Additionally, it can be a good idea to befriend nearby vendors, industry professionals and other small business owners. This can work to build quality connections that last long after the trade show is over.

Conclusion
Trade shows are a great opportunity for small businesses to gain valuable brand exposure, connect with other industry professionals and increase sales.
If your small business is looking to get the best return-on-investment from trade shows, download our free Trade Show ROI Playbook e-book, which is filled with tips and tricks to get the most out of your next event!