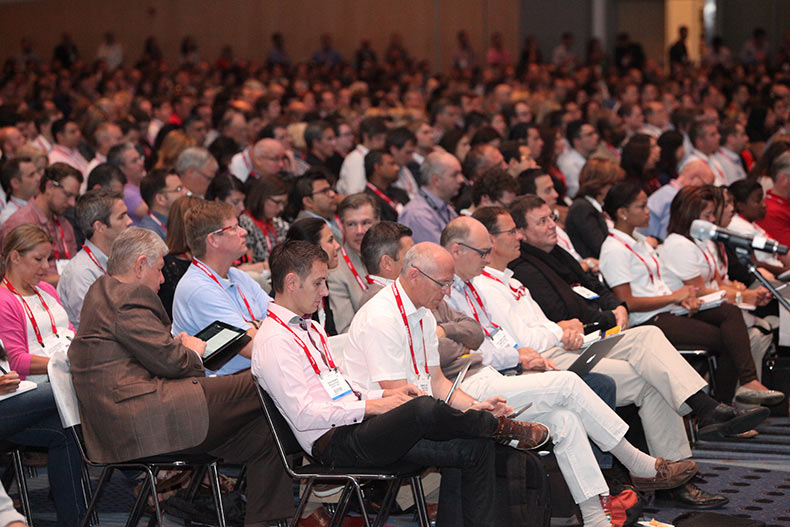 Attending an industry trade show can be a great investment for your company. Industry shows offer you and your team the opportunity to network, learn and make new sales connections all in a face-to-face environment that's all too rare in today's business world. While you may think your responsibilities as an attendee are looser than those of an exhibitor, you might want to think again. Without proper planning or use of time you could end up walking away with a hole in your pocket (one you thought you avoided by attending instead of exhibiting).
Fortunately, you can get the most out of your next trip to a trade show just by following a few key strategies:
plan ahead.
The first time I ever attended a trade show, I was nowhere near prepared for how large and complicated the whole thing would be. Between the massive crowds, the wide variety of exhibitors and learning opportunities it was tough to even know where to start walking. This confusion is something you'll want to avoid to get the most out of your time.
Get your team together ahead of time to figure out what everyone wants to get on the agenda and make a game plan. Make note of where all your must-see exhibitors are located on the floor so you can hit them first. If you're looking to attend networking events or education sessions, work them into your schedule and sign up ahead of time in case sessions fill up fast.
network like there's no tomorrow.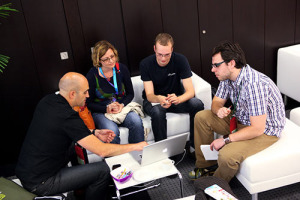 The number one benefit of getting yourself to a face-to-face event is the networking. Get psyched for a lot of talking and hand shaking! Networking can literally happen at any time at a show so be prepared on the show floor, in an education session, in the hotel lobby and yes, even on your flight to the show because there could be exhibitors or other attendees on board.
In addition to the at-show opportunities, most trade shows make an effort to facilitate networking with a variety of mixers and parties. Don't discount these as a waste of time! At these events people get more casual and conversational than they may be on the show floor. It's an opportunity for you to make a more memorable and personal connection.
be an attendee thought leader.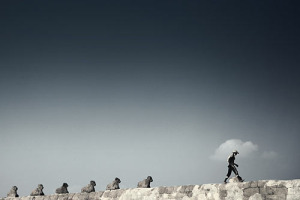 Just because you're not exhibiting at the show, doesn't mean you can't be a presence there (and I don't mean suitcasing…please don't ever do that). I'm talking about being an active member in the attendee community surrounding the show online. Share your insights through live blogging and social media. Share your favorite parts of the show, what you've learned in education sessions and join conversations. Doing so will reach exhibitors, fellow attendees and those following who couldn't make it to the show. Being active as an attendee will still raise brand awareness in the industry. Plus you can use your experience to build educational content like blogs and guides post-show as well.
These three key strategies will get you started, but remember that ultimately you have to shape your trade show experience to match your needs. Do that, and you're guaranteed to have a valuable experience.
How do you plan when you're on the attendee side of things? Share your process in the comments!
Photo/Video Credit