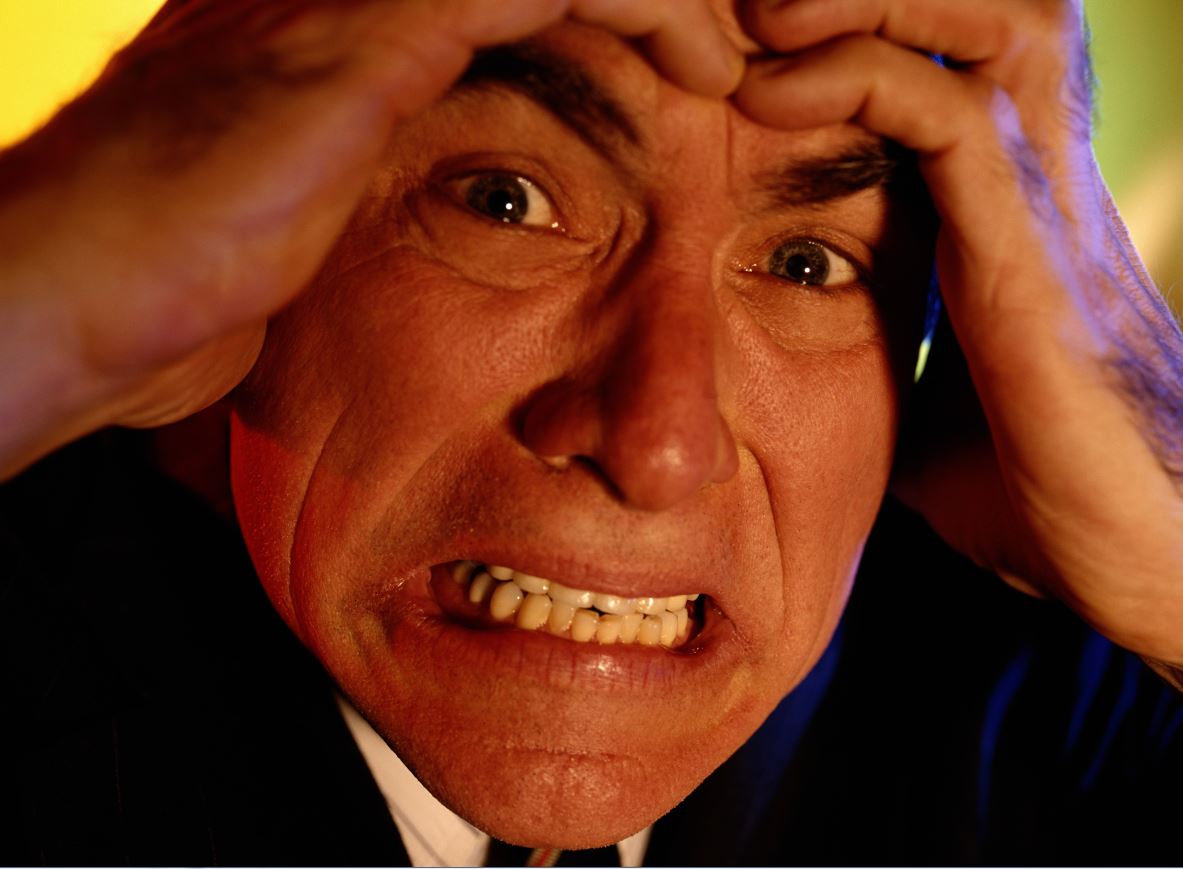 Halloween is upon us. With it come terrifying visions of specters, apparitions and phantoms. Preternatural creatures are not the only thing that can strike terror in the hearts of event marketers. Horror stories of everything from missing trade show booths to forgetting equipment back at the office can be enough to keep even the most seasoned event marketer up at night. Below, we highlight three frightful follies that event marketers can fall prey to, as well as tips on how to avoid these trade show mistakes.
Missing Trade Show Exhibit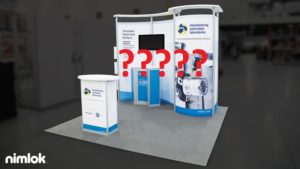 Tales of ships and planes vanishing in the vast mysterious waters of the Bermuda Triangle have filled the ears and stirred the imaginations of pilots, mariners and the general public for generations.
Like ill-fated vessels crossing into the Bermuda Triangle's woeful waters, trade show exhibits can come up missing. Everything from exhibit freight companies forgetting to ship an exhibit on time, to exhibits getting lost in transit. These are very real and serious challenges faced by unlucky exhibitors.
The best way to avoid a missing exhibit is to partner with an experienced exhibit solution provider who has a good relationship with a reputable freight carrier.  You should communicate your show schedule and timeline clearly with your freight carrier. Check-in often to make sure everything is in order prior to shipping. Also, track your exhibit from the moment it is picked up to the second it gets dropped off at the event venue. This provides extra peace of mind and avoids trade show problems.
Too Much Exhibit, Too Little Space
Greed has been the inspiration for horror tales like Dante's Purgatorio–which outlined it as one of the "Seven Deadly Sins" to Stephen King's Thinner.
The horrors of greed are not confined to the pages of classic and contemporary literature. Sometimes well-intentioned exhibitors want to pack as many components and products as possible into their space. This can lead a cluttered and uninviting exhibit skipped over by attendees.
To avoid the terror of having more than you bargained for, make sure that you plan out the exact amount of space you need to make an impact on the show floor during the exhibit design consultation process. A great way to avoid potential problems is by inquiring about a reconfigurable trade show display. This type of display can scale up or down in size depending on your needs. You should also study the show rules to ensure your exhibit is in compliance and double-check with venue and show staff if unsure.
Forgetting Equipment
In the movie Alive, the fear and dismay the audience feel is not generated by a monster or creature. Rather, viewers are terrified at the prospect of being stranded and ill-prepared for the elements.
The fear of being ill-prepared or forgetting a vital piece of equipment is a fear known all too well by event marketers. Something as simple as packing the wrong AV cables for your multimedia display can ruin an otherwise seamless event.
To avoid leaving vital equipment behind and to make sure you are fully prepared for your event, make sure you make a checklist of all your essentials. Go through your checklist often, and make sure that you assign items and tasks to member of your team to complete to avoid costly trade show errors.
Avoid Trade Show Mistakes with Help From Nimlok's Trade Show Planning Checklist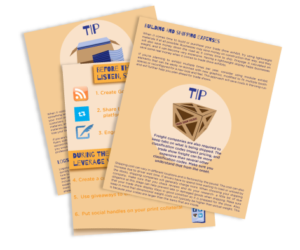 Now that we have spooked you with three terrifying trade show mistakes, learn how you can avoid making them yourself, with Nimlok's Ultimate Trade Show Planning Checklist. Download your free copy and start planning for your next event today!