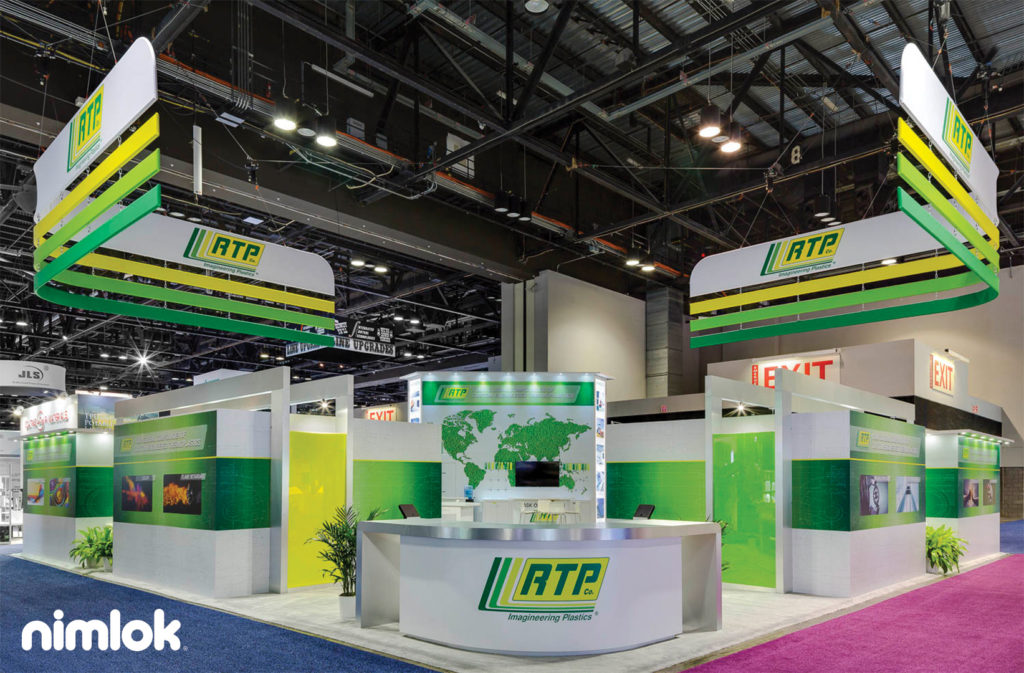 Introduction
There is no way around it, exhibiting in a trade show can be costly. However, there are some things you can do to stretch your trade show budget. From booth space fees to drayage, electricity and more costs can add up fast. Since face-to-face marketing truly holds its place in the marketing world, trade shows are a required component for many marketing programs – after all, face-to-face is one of the most impactful ways to market! Keep reading to learn a few tips to make the most of your trade show budget.
How to Stretch Your Trade Show Budget
Evaluate the trade shows you exhibit in
Calculate your costs and your ROI, and determine if that trade show is truly a good fit. Does that particular trade show attract your target audience? If your ROI isn't what it should be, or that trade show does not attract the right audience, it may be time to cut that show from your plan. You can use the savings to exhibit in a larger space at a show that provides better leads, or you can add another show in its place. You can research your competitors to determine trade shows that they exhibit in and see if any of those may be a good fit for your company. Read more about things to consider when choosing a trade show or event.
Plan ahead and order early
There are often early bird rates for securing your booth space. If you are certain you are exhibiting in a particular show, check the cut-off date for early-bird payment, this can definitely save some money. Once you pass this date, it is often more costly for the booth space. The same goes for any services you may need at the show such as internet, electricity, lead retrieval, labor, etc. Often if you reserve these services in advance, you save money. If traveling, booking your hotel and airfare a minimum of 3-4 months in advance usually helps save as well, however, that takes some planning and assurance in terms of staff that will staffing the booth. If you wait until the last minute, you'll most likely pay a premium.
Consider your display
Is it outdated? Consider replacing graphics and accessories instead of the entire display. If you are considering purchasing a new display, it may be a good idea to look into a durable, reconfigurable fabric or modular solution. These are often lightweight, come with lifetime warranties and graphics that are easy to change as messages evolve. If you pay storage fees for a company to store your display between trade shows, purchasing a lighter, more off-the-shelf display will save on storage fees as well. Also evaluate the size of your booth space. Depending on the show and your ROI, you could consider selecting a smaller booth space to save. In this case, it's a great idea to have a modular display that can be reconfigured to fit different booth space sizes so it can be used at a variety of trade shows and events.
Skip out on printed advertising materials
Often the flyers, brochures and ad slicks end up in the trash. Instead, consider collecting emails of interested customers, prospects or leads and email a digital file to them. This will save on printing costs and shipping costs as well. It is also a more eco-friendly option.
Take advantage of free marketing opportunities
Often times, the trade show provider offers free press release distribution or complimentary descriptions on their website. Take advantage of these offers for free publicity. Also, utilize social media and make announcements about where you will be exhibiting. Not only does this let your following know, you could also find other qualified leads through this way of messaging.
Promotional Items
Many companies offer a give-away at trade shows. This cost can really add up, especially when these are put out for the taking, such as on a front counter. Anyone walking by can grab one and go, without having any interest in your products or services or without even speaking to any staff in the booth. Instead, consider keeping these items at the back of the display and you can save them for truly qualified leads.
Billing and payments
This should go without saying, but often times invoices and receipts are not double-checked. Mistakes happen and you could be over-charged for something or charged for something you didn't approve. Tasking someone with double checking invoices and receipts is an essential component. Also, make sure to pay all balances on time so you do not incur late charges and possibly interest charges.
Conclusion
Follow these tips to help ensure you stretch your trade show budget. Make a plan ahead of time, add dates to your calendar as reminders. Ensure your success by following a budget and plan.