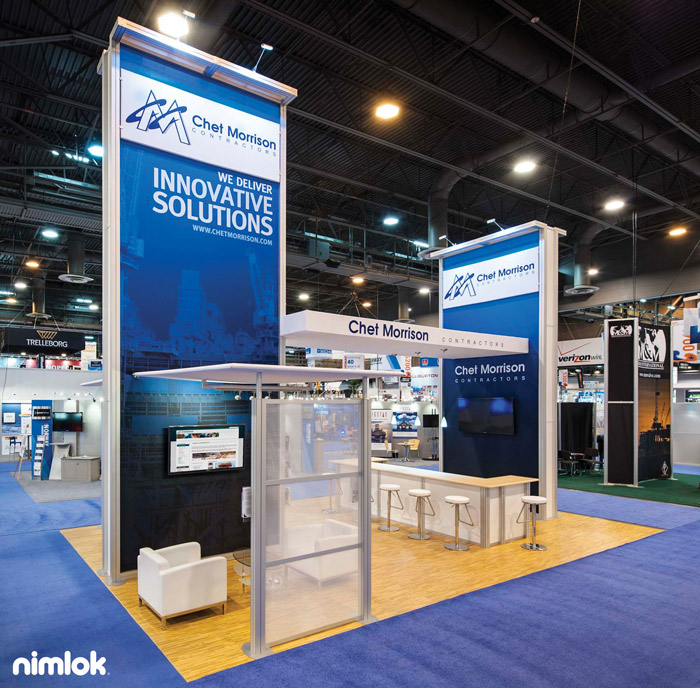 A few weeks back I was asked to write a guest blog post for Nimlok about trade show management and logistics. If I am being honest, I have to say this was a pretty nerve racking task, especially since I am a trade show display designer with a brain rooted in the conceptual world of trade show glitz and glamour. The topic, "trade show management and logistics," is one of the more difficult aspects to trade show exhibiting to nail down no matter how experienced an exhibitor is. Luckily, I knew that my experiences as an exhibit designer made me the perfect person to tackle the subject with real world tips on how to address trade show logistics issues through smart exhibit design.
An Exhibit Designers Perspective on Trade Show Management and Logistics
To begin, you need to know a little bit about me. I am an exhibit designer. This means that I view the trade show world differently from marketers, sales people, brand managers, etc. When a project crosses my desk, I not only think about the concept as a whole, I also think of the various design components and how they will work in different situations. This type of thinking is what I like to call the "Design with" principle. If executed correctly, the "Design with" principle will answer questions most asset management and logistics questions before your event, which in the long run will make trade show management and logistics easier for exhibitors.
The Four "Design With" Principles
Now that you know a little bit about me, and how I approach exhibit design, I'd like to touch on four of the most important "Design with" principles in relation to logistics.
Tip 1: Design with Function – Understand the client's vision and how they would like to interact with their exhibit and space. This understanding will ultimately help define the shape, scope and look of their display as well as the logistical challenges that may arise from unique or outside-the-box design elements.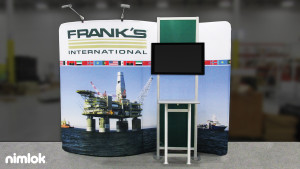 Tip 2: Design with Intent – Be intentional with function as well as form. When working with your exhibit designer, take time to sketch and work through potential problems before getting too detailed. Know how the trade show booth should function as well as understand the components that make up the exhibit and how they are packed according to a detailed shipping schematic.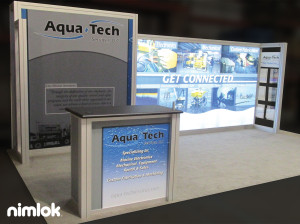 Tip 3: Design with Foresight – Exhibitors on average use their display for 3-5 years – meaning the exhibit you commission today has to be durable, flexible for growth potential and economical to transport for the entire life of the display.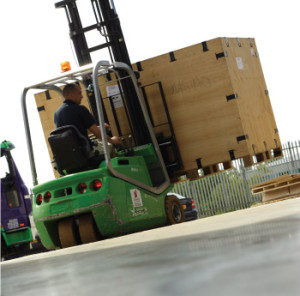 Tip 4: Design with Efficiency – Efficiency is key in everything. From installation and dismantle times, logistics and show management, the overall efficiency of the display can make or break a deal in the trade show industry. Using materials that are lightweight and durable, as well as modular exhibit components, will result in cost savings in these areas.
Stay Principled
If these "Design with" principles are followed from the beginning stages of your trade show project, I can almost guarantee that, in the long run, trade show management and logistics will be easy. Taking into account the four "Design With" principles before the booth is built and ready for show, will ultimately save you valuable time and money.
About the Author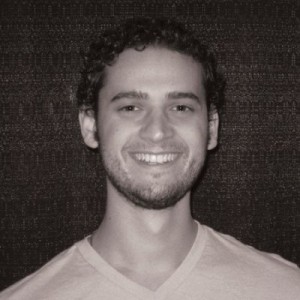 Cliff Couvillon
Exhibit Designer
Nimlok Louisiana
Cliff has worked for Nimlok Louisiana since 2009. He is an expert in exhibit design and has experience designing everything from 10′ x 10′ displays to large-scale exhibits.