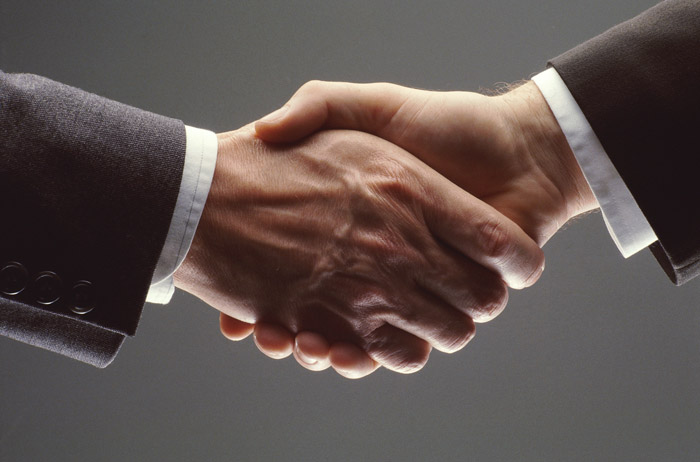 Having a lot of people stop by your trade show booth helps improve your brand's visibility and identity. Ideally, though, you want to convert those visitors into customers. The following strategies could boost your sales by making people want to buy from your business.
contact registered attendees before the event
Trade shows can make people feel confused. With all the crowds, promoters, and information to absorb, cautious visitors won't want to make any decisions on the spot. Sending information to registered attendees before the event helps prepare them so they know what to expect when they visit your booth. While your competitors have to start from scratch, you have already laid a foundation that helps you convert visitors into customers.
How do you contact attendees? Ask the trade show organizer to give you a list of people who have registered. Many of them don't have a problem giving the contact information of registered attendees to companies that pay for booth space. Find ways to connect with them via Twitter or LinkedIn prior to the show.
let visitors test your company's products and services
A brochure can only tell potential customers so much about what your company offers. It's better to let them experience your products and services in person. Bring a few of your most popular products so you can let visitors try them. They're more likely to become customers if they enjoy using your products. If they only have information, though, they can't form an opinion that motivates them to act.
bring friendly, well-trained staff members
If you can't handle the crowd by yourself, bring a few of your staff members to help. Make sure you choose friendly people who enjoy conversing with strangers. Your gregarious employees are more likely to make sales than those who don't like face-to-face conversations.
You also need to train your staff members so that they fully understand the products and services that you want to sell. Have them rehearse their pitches until they get everything perfect.
always follow-up with your visitors
People who visit your trade show display might need to take some time to compare offers and make decisions. That's why you need to follow-up with them after the event.
Get as many phone numbers and email addresses as possible during the trade show. Wait a week or two, and then contact the people who stopped by your booth. This follow-up will remind them that they were interested. It will also show that you take customer service seriously.
choose promotional items people actually want
A visitor might not want to buy anything from you right now, but she could change her mind in the future. If she suddenly finds herself needing the products or services that you offer, then she might reach out to you for more information. Giving visitors promotional materials that they will use for a long period increases the chances that they will contact you instead of a competitor. They might not remember your business's name, but they remember that you gave them an ink pen.
Once they find your pen (or other useful item like a coffee mug) they can contact you. Without that promotional item, the potential customer might never remember your name.
What trade show tactics work best for you? Have you altered your approach as you've gained more experience? Let us know in the comments or tweet us @Nimlok!