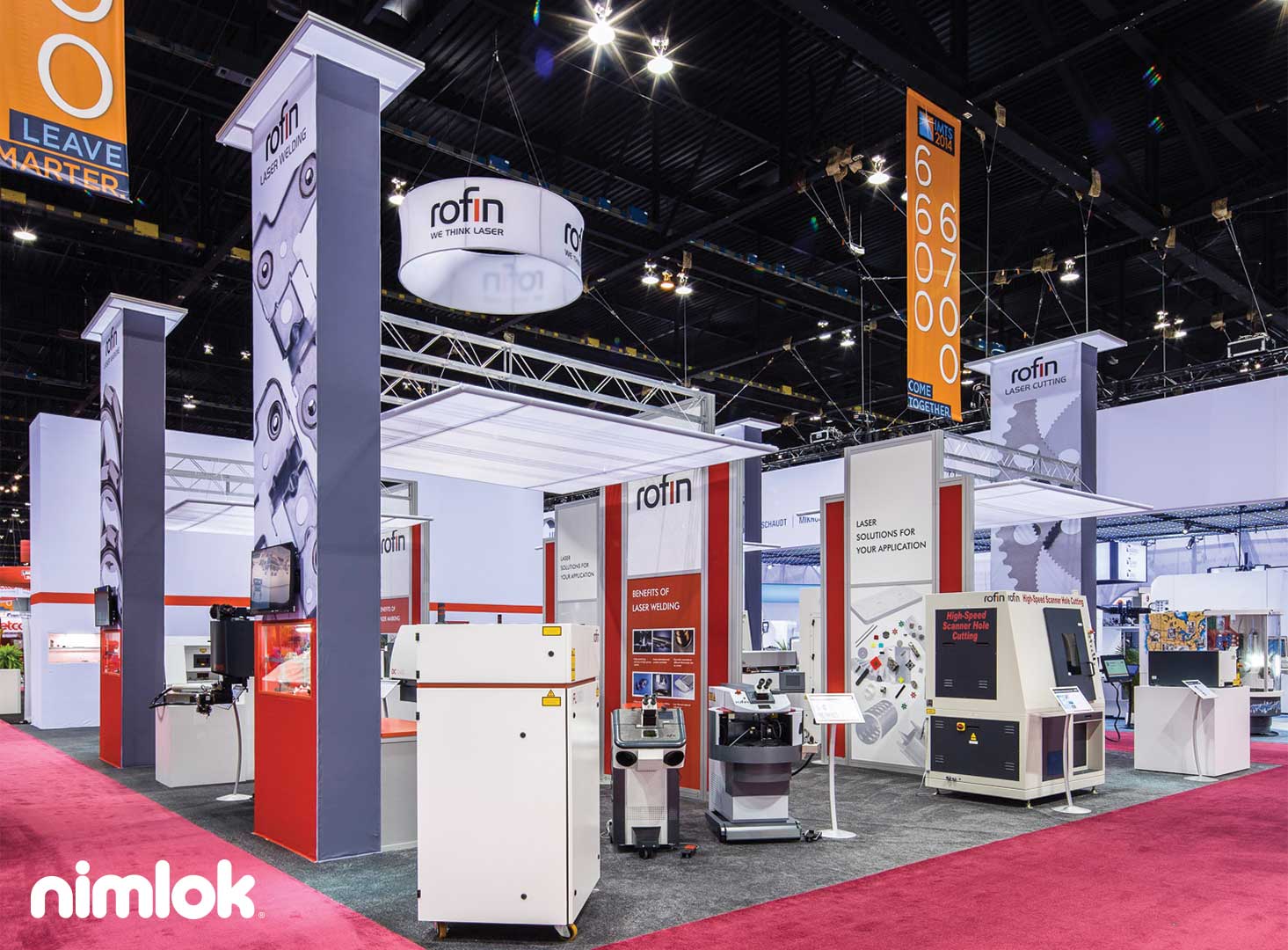 Trade show exhibits are an incredible face-to-face marketing asset. A smartly-designed exhibit can not only command the attention of show attendees, but it can also convey a brand's message and personality to the world at-large. Naturally, if you are planning on attending a face-to-face marketing event you want to impress and inform, but financial and logistical concerns can be difficult to navigate, especially when working with a limited budget. Modular trade show exhibits can help keep cost down while offering flexibility in both appearance, size and graphics. Read on to learn about the advantages of modular trade show exhibits.
What exactly are modular trade show exhibits?
A modular trade show exhibit at a glance is very similar to a traditional trade show booth, but beyond their similarities lie some key differences. Two of the key differences between the exhibit types are the fact that modular design are more portable and customizable than traditional trade show exhibits. In short, a modular design is a hybrid between a custom trade show exhibit and a portable display option.
 Transportation:
Transporting a trade show exhibit can be a hassle, even in the best of circumstances. Modular designs help reduce logistics-induced headaches and shipping cost. Many modular options are lightweight and can be broken down easily, packed up, loaded on a truck and shipped back to storage without breaking a sweat. The lightweight nature of many modular designs also helps lower shipping cost, giving you more room in the budget for other key trade show expenses.
Easy setup
Imagine showing up to an event only to find that your exhibit is behind schedule and has not been setup yet. This scenario plays itself out countless times to the dismay of event managers. It is a terrible situation to find yourself in, and one that you can help avoid with a modular exhibit. As mentioned before, a modular exhibit is lightweight and easy to transport. This means that getting your exhibit from the loading dock to the show floor as soon as possible is easy. In addition to quick transport, modular design are easy to setup.
Whether you hire an exhibit services company to setup up your design or you use your booth staff, modular trade show exhibits are made with fast setup in mind. Setup instructions are included and many of the tools needed for setup are easy to come by.
Flexible configuration:
Flexible configuration is one of the key advantages of having a modular exhibit. Traditional trade show exhibits do not offer much in the way of customization, and are often limited in the number of configurable options an exhibitor has. With a modular design you can add or remove pieces, which in turn can help you fit into a multitude of exhibit spaces.
For example, if the trade show you are attending only offers smaller spaces, you can size down your exhibit. If you are attending a show that has larger spaces available and you want to stand out you can add more design elements to create a dynamic trade show booth. The added flexibility that modular trade show exhibits afford you can help you save money and they can aid you in giving a different look and feel from trade show to trade show.