For the apparel oft proclaims the man," for those of you familiar with what some consider to be William Shakespeare's magnum opus, Hamlet,  this quote may ring a bell. You may be asking yourself "What does Hamlet have to do with trade show graphics, is this a marketing blog or what!?".  Well for starters Shakespeare is correct, clothes very often do make the man. And just as clothes make the man, so too do graphics make the trade show display. Graphics– as with most things trade show related– come with several layers of nuance and detail. We'd like to share with you, the reader, some of those nuggets of nuance relating to trade show display graphics so that you are better informed on what to look for when you commission your next graphics project. 
Color is King
It can be argued that color, above all else, is the most important detail of trade show display graphics. Think about it, colors have an uncanny ability to establish the mood of a particular space. Vivid and lively colors can inspire verse and song, while drab and dull colors can dampen even the highest of spirits. Attendees at a trade show will make automatic assumptions about a trade show display or booth completely based on the colors an exhibitor selected. Your color scheme should reflect yours brand's, but you also want to tell the world "I am here, come visit with me." To make the biggest visual impact while maintaining a professional appearance, try to incorporate bright "pop" colors in moderation to your graphics. If you want text on your graphics it is important that the colors your choose for the text font are easy to read.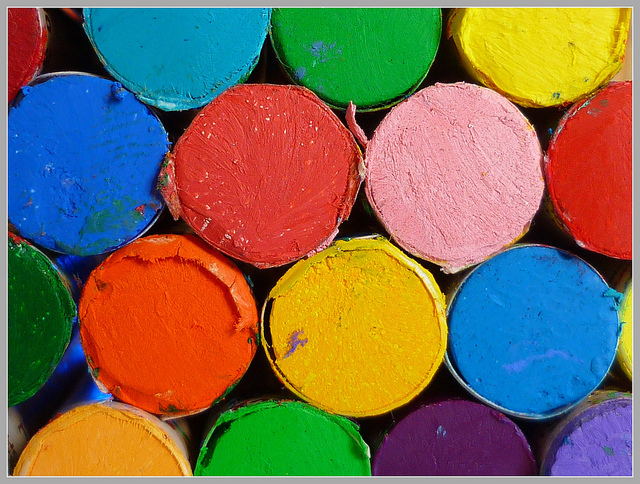 Composition is Key
When laying out your graphics keep the balance, flow and proportional elements of the overall composition in mind. Carefully consider where you want your attendees eyes to go when they view your trade show display graphics. Graphics tell a story, it's important that the viewer has a proper beginning and end point so that the full impact of the graphics can be felt. In the Western-world most people read left to right, so placing important images of information to the left will help ensure that your message is getting across. Make sure the logos, products, text and other design elements are emphasized because they strongly communicate who you are and what you can offer.
Material Matters
Sometimes a painting is only as good as the canvass it was painted on, trade show display graphics can be similar. Take for instance, fabric graphics such as oxford or tension fabric can capture the vivid details of your images, adding attention-grabbing visuals. Tension fabrics are also malleable and are easily manipulated, offering greater flexibility in the creative direction your graphics can take. Laminates and vinyl are great to give a glossy, bright and sleek visual.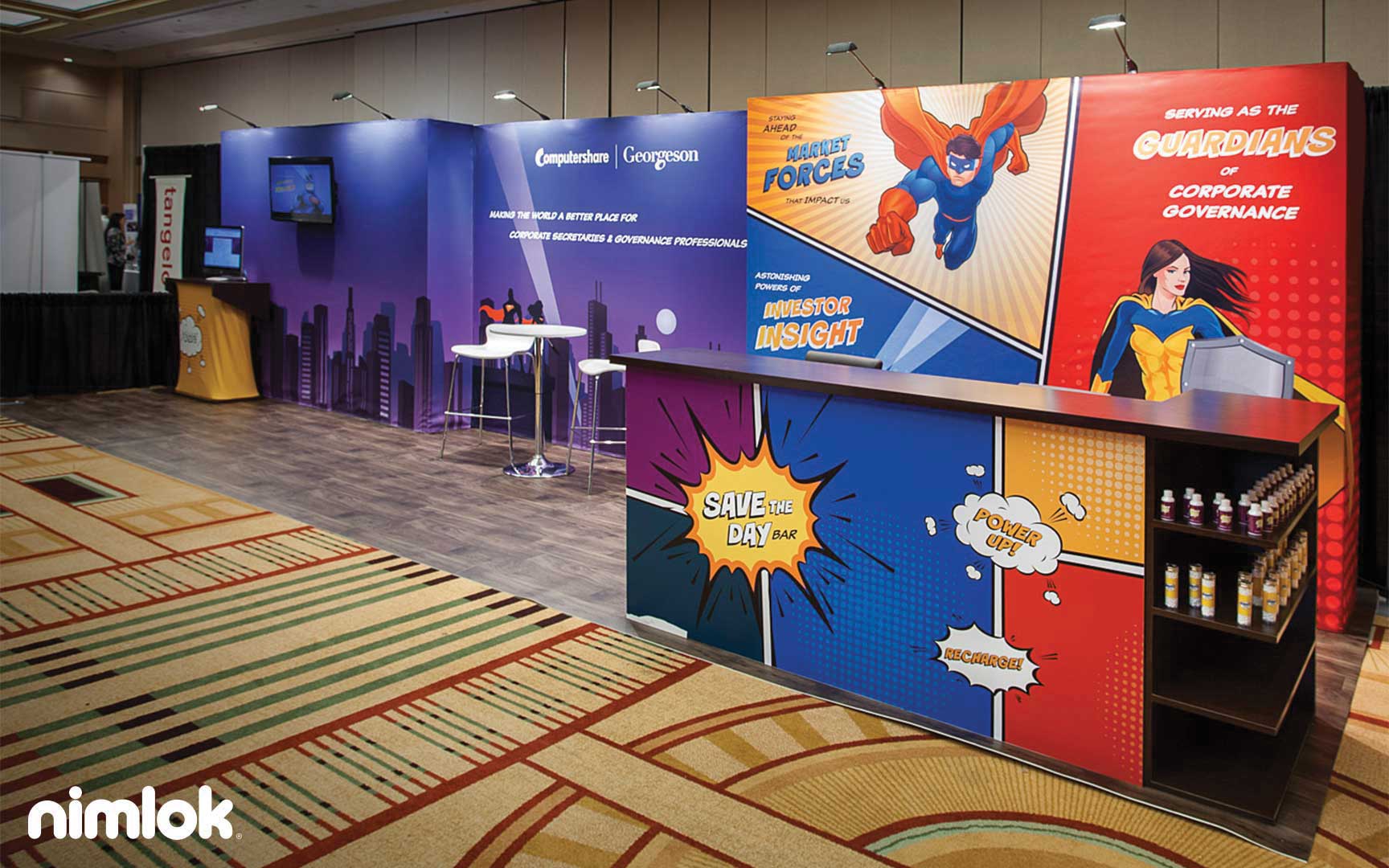 Lighting Your Trade Show Display Graphics
You want your graphics to be seen by as many people as possible right? Well if your trade show exhibit is poorly-lit or your lighting doesn't highlight your graphics you'll be missing out a great opportunity. Make sure your graphics are well-lit with quality trade show display lighting that enhances the imagery and messaging of your graphics. As a matter of fact, lighting and graphics are extremely similar because they both have an impact on mood, draw attention to your space and if they are poorly executed they will convey the wrong message to attendees.