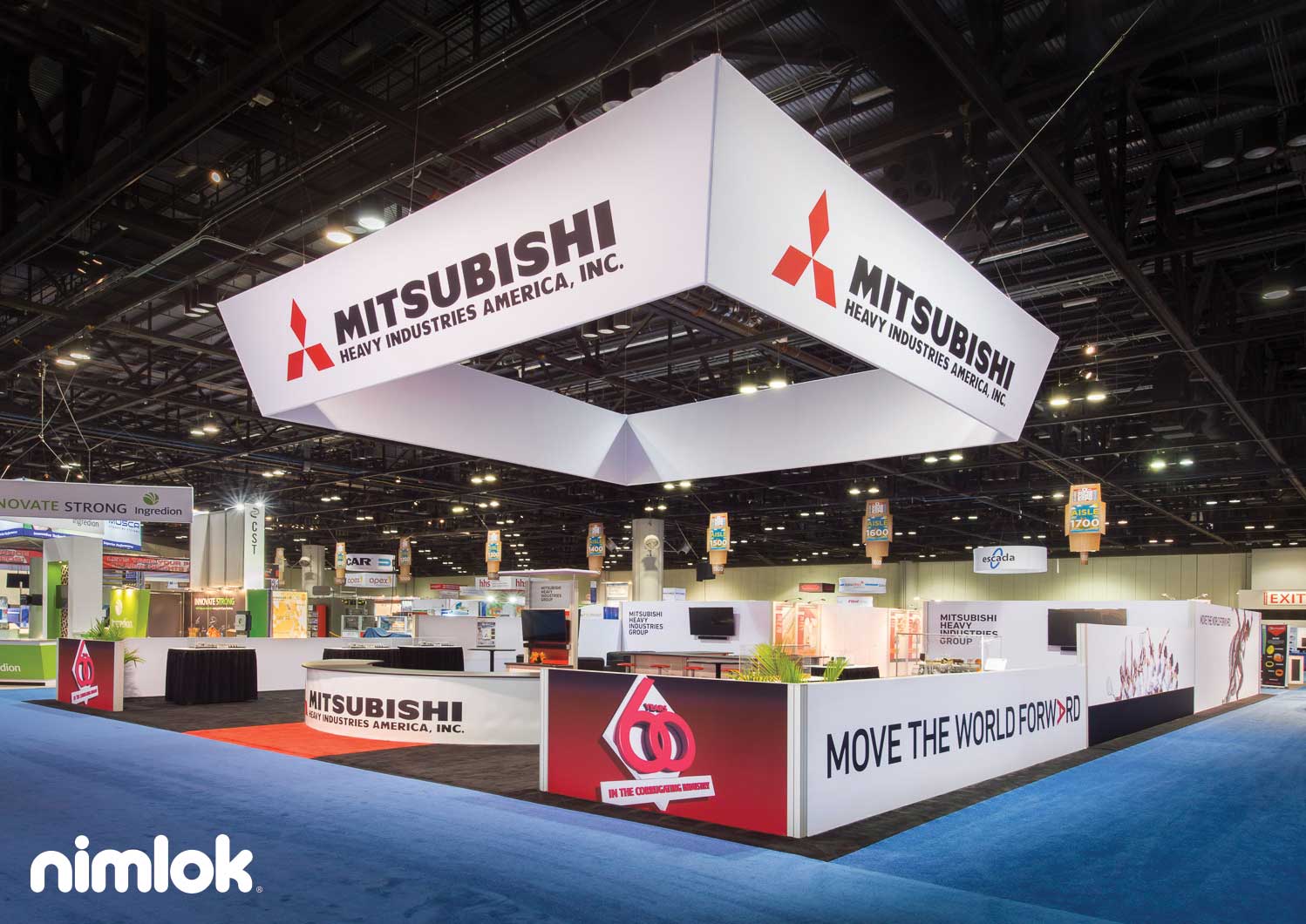 While planning for a trade show, exhibitors should take the time to set up a proper framework to gauge and maximize the results of their trade show program and overall trade show ROI.
According to a recent study conducted by Demand Metric (Event Engagement: Accelerating the Customer Lifecycle), 20% of event marketers do not possess a clear understanding on how to properly track or measure their trade show ROI.
In this post, we cover the three most important areas of trade show ROI: aligning organizational goals with trade show objectives, maximizing trade show ROI and tacking and measuring key event marketing metrics to help you exhibit better.
Aligning Organizational Goals and Trade Show Objectives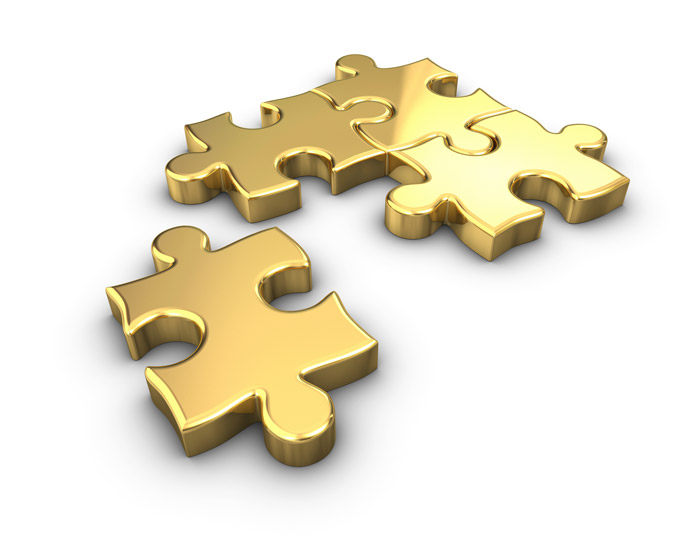 Your trade show objectives have a big influence your trade show strategy and have the greatest impact on your trade show ROI. Trade shows—while important—are just one channel in the overall marketing mix.
To make sure your trade show return on investment contributes to the success of your overall marketing program, align your trade show goals and objectives with your organization's wider sales and marketing goals such as generating sales, building brand awareness through the development of a branding strategy and nurturing key partner relationships.
Keys to goal alignment:
Speak with stakeholders in other departments to see how they measure success.
Ask your sales managers which demographics yield the highest conversion rates as leads and tailor your marketing to target them on the show floor.
Review your organizations growth projections and plan to contribute to the overall growth with your trade show program.
Having clear, aligned objectives will set the course for every decision that is made during the trade show planning process, making it easier to evaluate the success of every decision after the show concludes.
Communication and Number-Based Goals
For the purposes of better tracking your trade show ROI, separate your trade show goals and objectives into two categories: communications goals and trade show marketing goals.
Common Communication-Related Objectives:
Establishing or enhancing attendees awareness of your company's reputation and capabilities
Promoting a specific brand message, re-branding campaign or slogan
Differentiating your company and its capabilities from competitors
Announcing a new product, service or capability
Common Quantifiable or Numbers-Based Objectives:
Tally the number of prospects consulted
Count the number of establish qualified leads gathered by staff
Test perceptions of attendees with market research, such as industry trends and surveys
Calculating revenue generated through on the floor sales
How To Maximize Your Trade Show ROI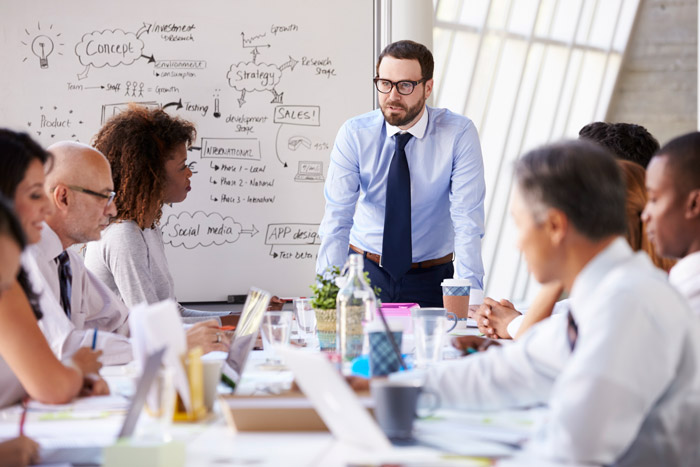 Trade shows provide your company with the ultimate opportunity to meet face-to-face with your competitors, clients and prospects all in one place.
To make sure you get the most out of your trade show program, you will need the right strategic approach. Below we outline tips on how to best leverage your presence at an industry event to increase your trade show ROI.
Pick the Right Event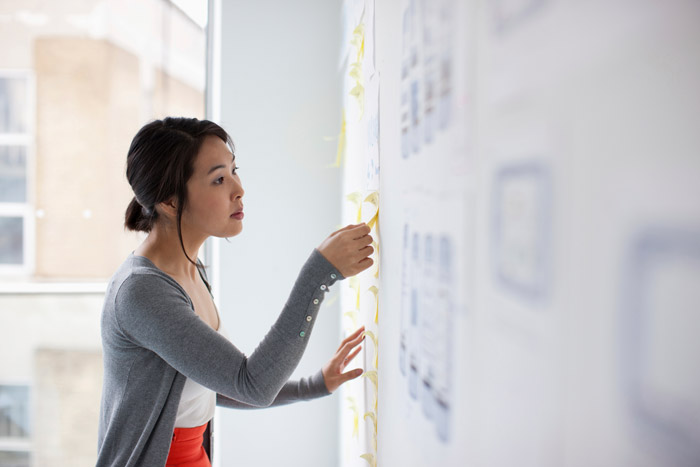 There are likely a large number of trade shows and events for your industry or niche. It is unrealistic to attend every possible event, so choosing the ones with the most potential benefit towards helping you achieve your goals will allow you to maximize your potential ROI.
Before selecting a show, you should carefully compare and contrast each event to see which ones are likely to help you achieve a healthy return on exhibiting.
Things to consider when selecting a show with trade show ROI in mind:
The estimated cost of exhibiting at the trade show
How many qualified potential customers attended the trade show in the past
How likely will your brand, product or service stand out on the show floor
The significance of the trade show within your industry
The location of the trade show (closer shows will have smaller traveling, lodging and shipping costs)
Have a Strong Pre-Trade Show Push
The hours, days and months leading up to your event should be used for pre-event promotion of your trade show campaign.
An effective pre-trade show marketing strategy will create a healthy buzz around your company, which in turn will increase the number of booth visitors, lead volume and overall trade show ROI.
Tips for Pre-Show Marketing:
Bigger shows will provide a list of media contacts attending the show. While your main focus may be winning new customers, engaging the press can add value to your exhibiting experience.
Use your company's social media profiles to facilitate conversations with prospects and clients. For example, if you attend an educational session or workshop, share some of the valuable talking points with your followers.
Entice attendees to visit your booth by promoting giveaways, products demonstrations and in-booth games.
Host Events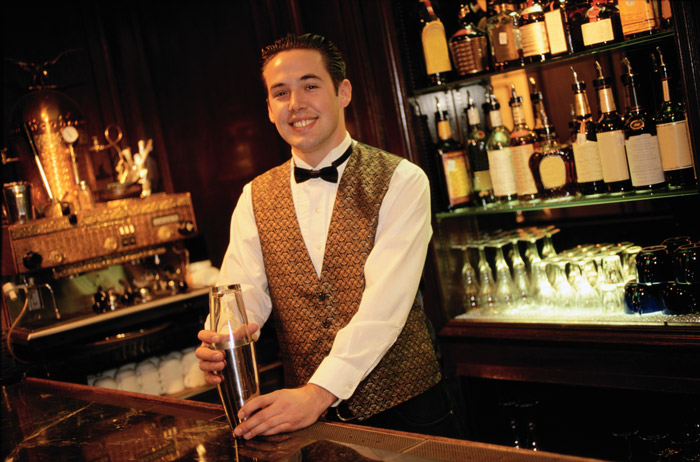 Hosting a dinner or cocktail hour is a classic method for creating an opportunity to meet clients and prospects in a more intimate setting. These kinds of events can help cement the positive relationships you have already built with clients, as well as bolstering your brand in the minds of prospective clients.
Inviting existing clients and new prospects is a winning strategy because dinners and cocktail hours are more relaxed than the show floor and are better for socializing and meeting new people.
Trade Show Booth Design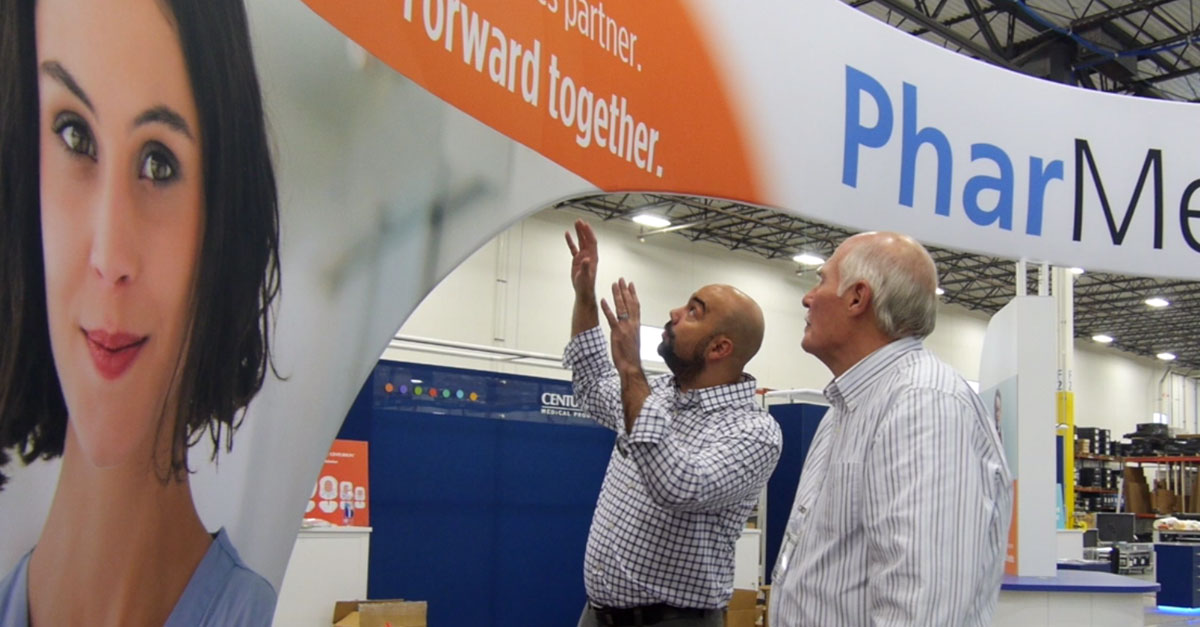 A large number of trade show attendees pre-plan which booths they are going to visit before they enter the convention hall with someone using transparent display to help market their brand. If you implemented a strong pre-show marketing push, you should attract a respectable crowd in your booth.
However, there are still plenty of attendees who may be unaware of your company or may have missed some of your pre-show promotions. To make sure you maximize your trade show ROI, you will need to attract these attendees.
Creative booth designs featuring attention-grabbing design options like hanging signs, education kiosks, conference rooms and demonstration areas, will naturally cause attendees to gravitate towards your booth helping you maximize your trade show ROI.
Booth Design Tips:
Themed trade show exhibits are perfect for grabbing the attention of passersby and allow you to show off the personality behind your brand.
Your marketing message should be short, clear and easy to grasp, so eliminate buzzwords and stress benefits of your product or service.
Maximize your booth space to make your exhibit as traffic-friendly as possible. Cluttered booths are often passed by prospects looking to make the most of their time on the show floor.
Think of your signage as the first impression you make on the audience. Your goal is to have signage that attracts the type of people you want to meet.
Check out our custom portfolio for exhibit design inspiration!
Create a Winning Team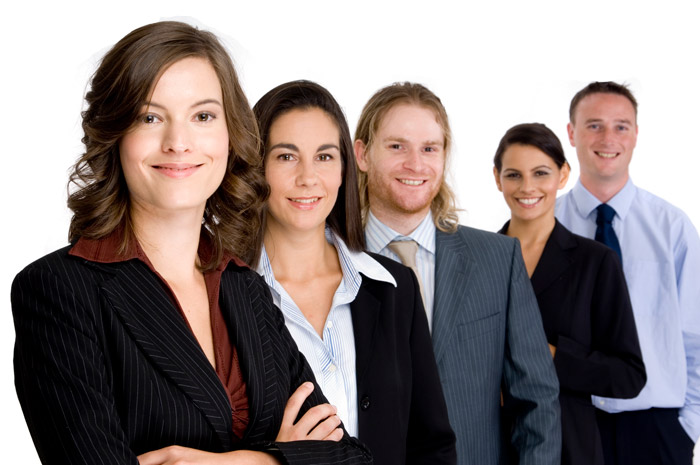 To create a winning trade show team, it is essential to look for team players who are not only great at selling, but who also work well in a group setting.
Tips for creating a winning team:
Make sure your team members align their values and goals with each other and with your company.
Maintain a high-energy environment that promotes team-oriented solutions and offers initiatives for thinking outside the box.
Identify the diverse personality types of your team members and learn how to blend them together to make a stronger unit.
Ask veteran staff to mentor younger or less experienced team members.
Execute a Follow-Up Strategy
After your event has wrapped up make sure you have a detailed follow-up strategy to guide future correspondence to your prospects.
Without a good follow-up, you risk hard-earned leads, negatively impacting your trade show ROI .
Tips for post-show follow ups:
Promptly reaching out to trade show leads is important. A timely, professional and specially-tailored response is an ideal way to make your brand stands out.
Trade show leads may sometimes be ignored by the sale team back at the office. Train your in-house team to follow the follow-up strategy.
Diversify your follow-up correspondence from show to show to avoid being repetitive and getting your messages ignored by prospects.
Provide your prospects with specific, tangible options for engaging with your company after the show. Free white papers, case studies and personalized demotions and consultation, work well.
Measuring Trade Show ROI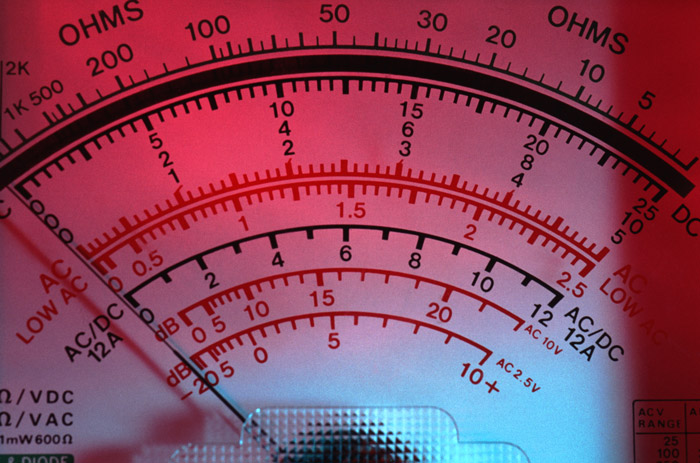 After your trade show has ended, you need to efficiently communicate the value of your trade show marketing efforts.
To measure the value of your trade show, we outlined three methods of compiling the necessary data to track and measure the effectiveness of your trade show marketing campaign.
Estimate Trade Show Revenue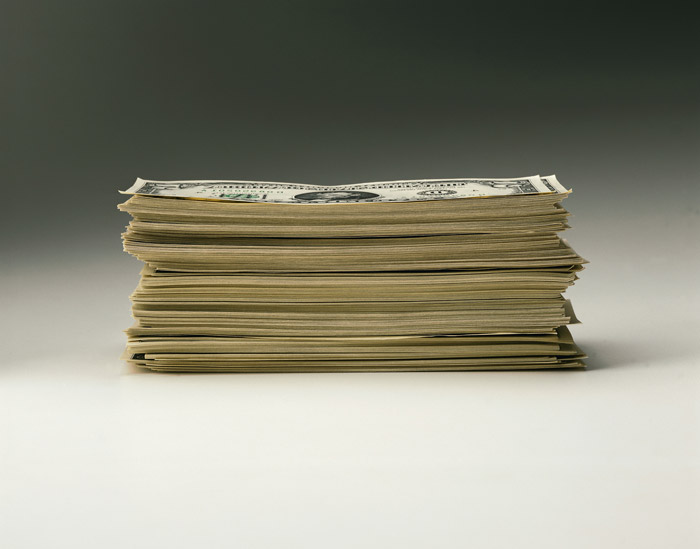 Tracking the revenue from a given trade show can be difficult because sales opportunities are not usually closed on the show floor. Instead, leads are routed to the sales team and—depending on the length of the sales cycle—it may take months or for a lead to turn into an actual sale.
However, you do not have to wait that long to measure the revenue generated from a trade show. You can create a rough approximation of a trade show's revenue value using your company's commonly accepted, internal assumptions and averages:
Step 1: Leads
Tally the number of leads gathered on the trade show floor.
Step 2: Close Rate Percentage
Ask your sales team to estimate the average percentage of trade show leads that result in a sale.
Step 3: Average Sale Value
Determine the average value of a sale originating from a trade show lead.
Step 4: Estimated Show Value
Once you have obtained the data, use the following formula: leads x close rate % x average sale value = estimated show revenue
Example Formula:
50 leads x 5% close rate x $10,000 average sale value = $250,000 estimated show revenue
Using this formula is effective because it is based on actual data provided by your sales department. Executives and sales managers will be more likely to accept your estimate as an accurate measure of your trade show program's revenue impact and overall trade show ROI.
Identifying Cost Savings
Sales revenue is not the only metric that can prove the value of your trade show campaign. Exhibiting can also be an effective means of saving your company money by reducing the amount of off-site sales calls with prospects. To calculate the savings associated with your trade show participation, gather the following information:
Step 1: Sales Meetings
Tally the number of sales meetings conducted on the show floor.
Step 2: Cost Per Meeting
Determine the cost of an average off-site sales meeting.
Step 3: Cost Savings
Once you have obtained the data, plug it into the following formula: sales meetings x cost per meeting = cost savings
Example Formula:
10 sales meetings x $1,000 cost per meeting = $10,000 cost savings.
The total cost-savings number is not a measure of how exhibiting reduced overall costs, but an estimated cost typically incurred through off-site meetings and sales calls to achieve similar results.
Calculate Promotional Value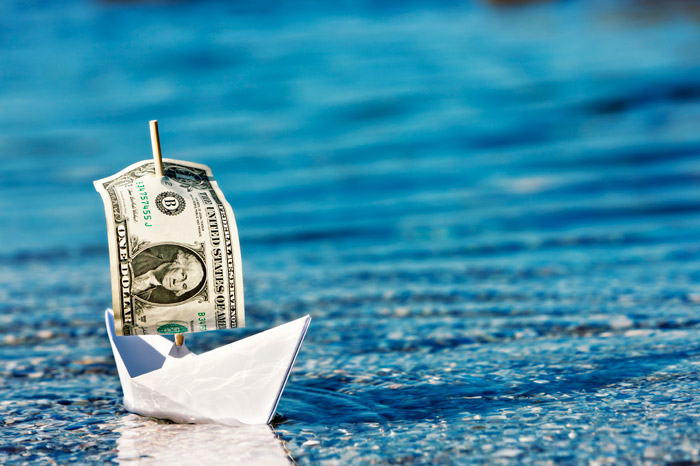 The more exposure and impressions a company receives, the more likely they will achieve sales and revenue goals.
Consult your public relations or advertising departments to see if they have an assigned cost value per impression. Then estimate the number of prospects and visitors your trade show campaign reached and multiple it by the cost value of an impression.
Example Formula:
15,000 impressions x $20 average cost per impression = $300,000
If your advertising or public relations departments do not have an average cost per impression established, consider the cost to acquire the same exposure through advertising, direct marketing or other means.
Get Nimlok's Free Trade Show ROI Playbook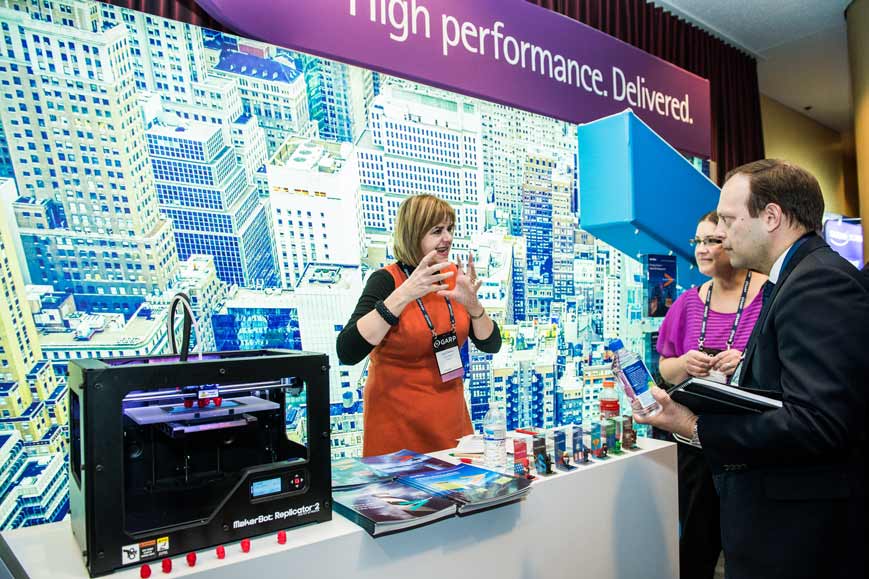 If you are looking for more advice on how to rev up your trade show ROI, download our free guide which is filled with tips and tricks to get the most out of your next trade show campaign!