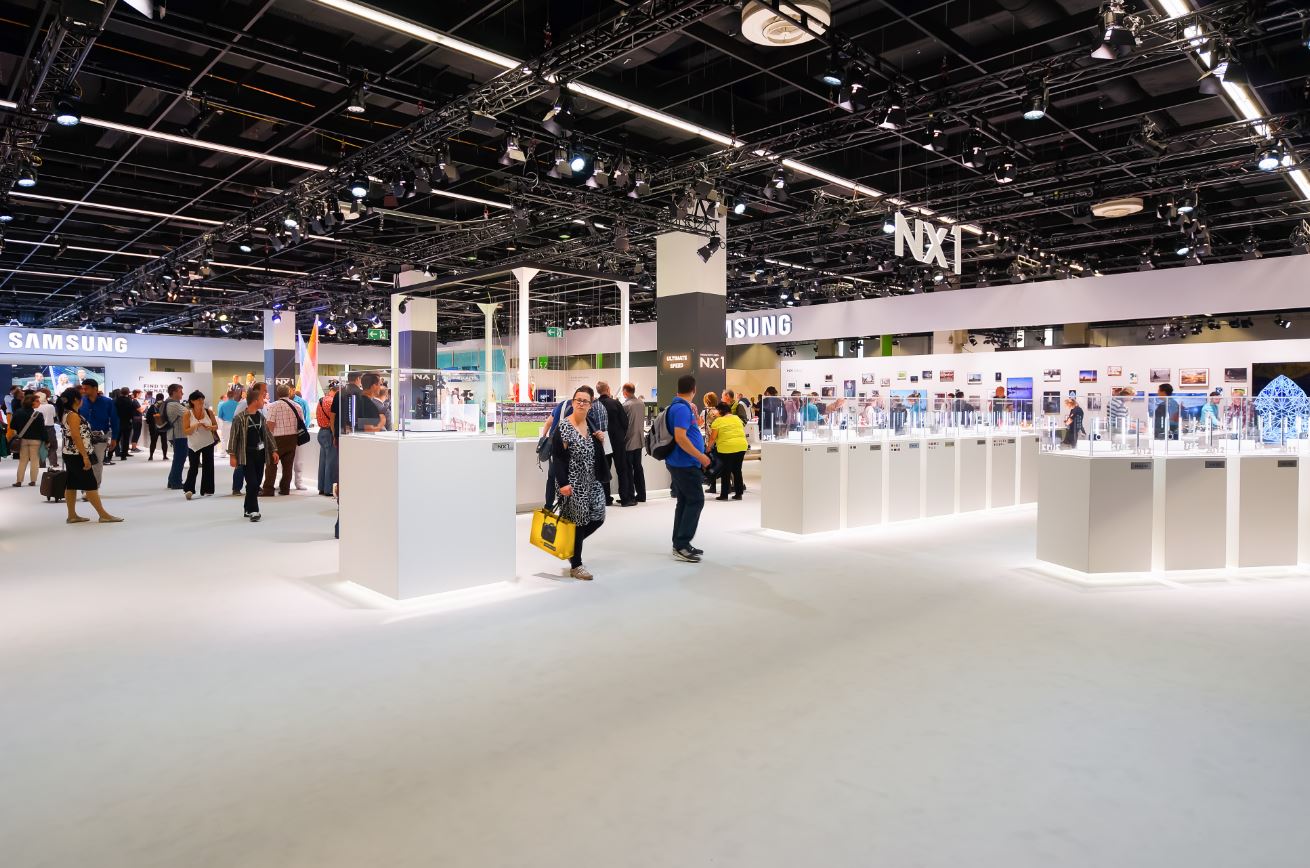 I'm Justine, the marketing coordinator for Nimlok and manager of our blog and social media accounts. Although this is the first time I'm introducing myself, if you read our blog or follow us on Twitter and Facebook, you already know me a little. I'm constantly working to reach out for Nimlok whether it's through tips and info on our blog or sharing useful content and company updates through social media, and I'm excited to continue engaging with all of you in the new year. Before we start this new year of blogging I wanted to share with you my top 5 reasons why I love trade shows so you can get to know me a little better.
I love trade shows because…
1. they never go out of style
No matter how many social media sites are launched, nothing really compares to meeting face-to-face with clients. Trade shows are far from being dinosaurs of the marketing industry. Instead of being whiped out by technology, trade shows have thrived on it.
2. trade show displays are the art installations of marketing
I've always loved the idea of a piece of art that surrounds you, pulls you in and makes you feel an emotion or understand a single message. This is exactly what trade show displays do, they reach beyond typical advertising to create an environment and make visitors participants in the brand.
3. they're for anyone and everyone!
If you have an interest in anything, chances are you could find a trade show or convention dedicated to it. Whether your thing is technology, manufacturing, interior design or comic books, there's a show for it. Even my love for Harry Potter is matched with a yearly convention!
4. it's the best place to network
When you walk into a trade show, you instantly have something in common with everyone there. It makes meeting future clients, friends and colleagues a breeze!
5. I love the people who love them
The people planning trade shows, conventions and meetings have an unmatched passion for what they do. How do I know this? Just spend one day following the #eventprofs or #meetingprofs hashtags on twitter and you'll understand why the industry is so strong.
If you're here at the Nimlok blog it's clear you love trade shows too, so let us know why in the comments, and we'll feature them next month!