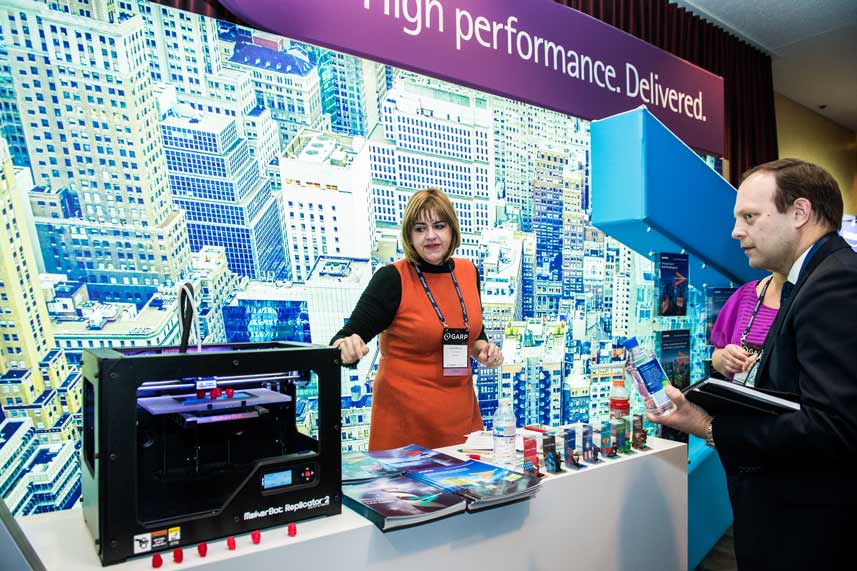 Every year countless numbers of trade show attendees spill into crowded convention centers, hotels and cities all across the globe. Exhibit attendees are all looking for something different, some for networking and relationship building, some for the new and novel, some for educational information and others looking to purchase/price for their respective organizations.
If you are an exhibitor you are more than likely there to build connections, capture leads and get on-the-floors sales. To accomplish these goals one of your best weapons is your organizations ability to create trust between you and your prospects. In a perfect world trust would be the default position — however this is rarely the case. To get a better idea on how to reach out and create trusting relationships with your prospects read our tips below:
Show Genuine Interest
Your booth staff needs to have a high level of energy and general interest in everyone they need meet with. I know that it can be tough, standing on your feet greeting scores of visitors and having an endless amount of conversations — but keeping the high level of interest will payoff huge. By asking questions and probing into your visitors needs you will show them that you really are interested in who they are and that they are more than a number/lead for you.
Listening to Your Visitors
Listening is strongly tied to showing interest in your booths visitors. While getting your brands message from the lips of your staff into the ears of your prospects is an obvious goal — the ability to listen to your visitors is just as important. It may sound like a no brainer — but many booth staffers are too focused on pitching their organization that they forget to actually listen to what their visitors have to say. Remember you want your visitors to trust you and one of the first steps in trusting someone is having them really listen to what you have to say.
Knowledge is Power
Your visitors are coming to your booth to learn about your product/service so your booth staff should be as knowledgeable as possible. Attendees want to be able to trust that your company knows what they are talking about — and if your staff is not able to answer questions about who you are and what you do then your credibility will become shot in their eyes.
Your Display Doesn't Project Confidence
Everyone knows that first impressions are important and your booth is your organizations first impression on the trade show floor. While you don't need the biggest exhibit at the show — you should have a well put together design that builds a prospects trust in you. If cost is a concern you can always look into securing a booth rental for your show to save a little cash.
Don't Lie or Exaggerate
I know what you are thinking "well duh!" but it needs to be said – do not lie or over exaggerate about your product/service. Attendees visiting your booth want the most accurate information they can find. Sometimes your organization may not be able to help them – but never for the sake of a lead or sell, give off the false impression that you can. Instead, wish them luck, and move on the exhibit attendee. Word spreads fast on the trade show floor and the last thing you need is people talking about how unreliable/untrustworthy you are.