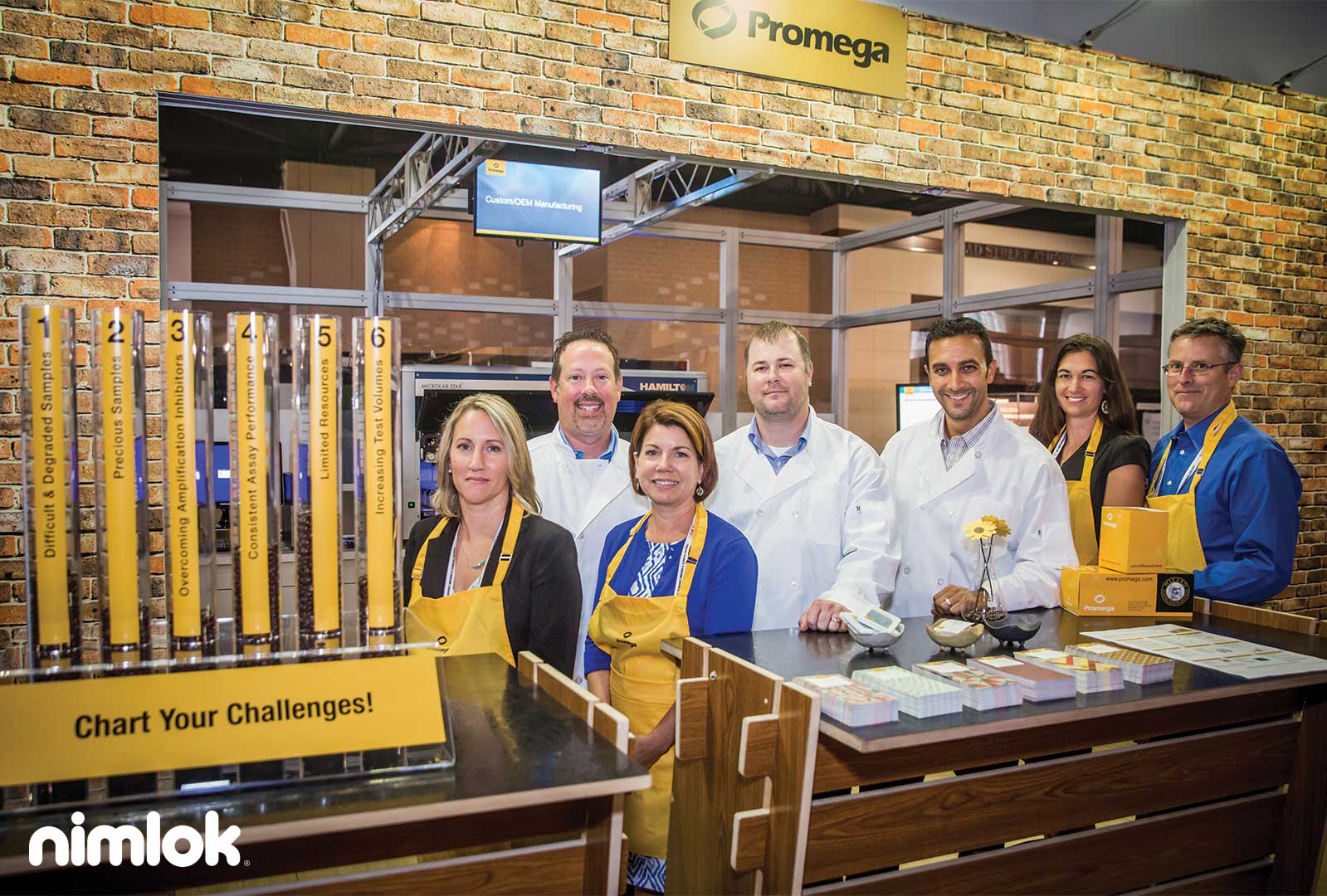 Imagine your face-to-face marketing event is a gala and your trade show exhibit is your gown or tux. How would you conduct yourself? Would you stumble about the party rudely interjecting yourself into strangers' conversations? Would you carelessly spew profanities loud enough for everyone to hear? Would you aggressively pressure party goers into dancing with you? I hope the answer to these questions is no. But, just because a person may uphold a graceful demeanor in polite company it does not mean that they will be on their best behavior on the trade show floor. That's why we have outlined some of the do's and don'ts of event marketing etiquette.
Politeness
"I can't stand a naked light bulb, any more than I can a rude remark or a vulgar action."
– Tennessee Williams
Rudeness, regardless of context, is at its worst an insufferable slight, and at best a fleeting unpleasantry. That is why it is crucial for both you and your booth staff to conduct yourselves in the most polite and mannerable way possible on the trade show floor.
Do's:
Shake hands with every visitor
Welcome all of your visitors
Maintain eye contact and listen to your prospects
Smile when greeting everyone
Face your visitors during conversation
Remember to say "please" "thank you" "excuse me" etc…
Don'ts:
Eating while speaking with clients/prospects
Forgetting to introduce yourself
Asking insulting or intensely personal questions
Avoid trite platitudes, such as: "May I help you?"; "How's it going today?"; "So how are you enjoying the show?"
Cutting off visitors mid-sentence
Chewing gum
Using vulgar or coarse language
Dress Properly
"Clothes make the man. Naked people have little or no influence on society."
– Mark Twain
Your organization's self-image will be reflected not only through your staffs in-booth conduct, but also from their appearance. It is not necessary to order compulsorily formal wear, however, making sure you and your staff maintains a good grooming standard is a good way to create initial trust between your organization and event attendees.
Do's:
Wear branded business casual attire i.e. slacks, polos, button-down shirts and sweater
Remind staff to shave and get haircuts
Always wear name badges
Trim nails and keep breathe fresh
Dont's:
Untucked shirts
Stained or smelly clothes
Wrinkled or ill-fitting attire
Non-matching uniforms or attire
Unbuttoned shirts and unlaced shoes
Wearing sunglasses
In-Booth Behavior
 "With self-discipline most anything is possible."
– Theodore Roosevelt

Beyond politeness and personal appearance lies the equally important art of in-booth behavior. One of the fastest ways to deter potential visitors from your booth is to have a staff of slouching, disinterested slackers lazing about your booth waiting for the event to end.
Do's:
Stand up straight
Project confidence
Be on time for your booth duty shift
Greet visitors at the edge of the booth
Watch your body language
Encourage visitors to want to spend time with you
Keep your booth space clean
Always be open a willing to help a visitor
Offer giveaways to passers by
Dont's:
Slouch, slump, droop or sigh
Sit down
Don't linger around competitors booths
Don't solicit or pitch prospects outside your booth
Lean on booth furniture
Don't Speak ill of your competition
Stand with your back facing the aisle
Close off conversation by crossing your arms
Drink alcohol or eat unpleasant smelling foods during booth duty