Why you should pursue speaking opportunities at trade shows and industry events.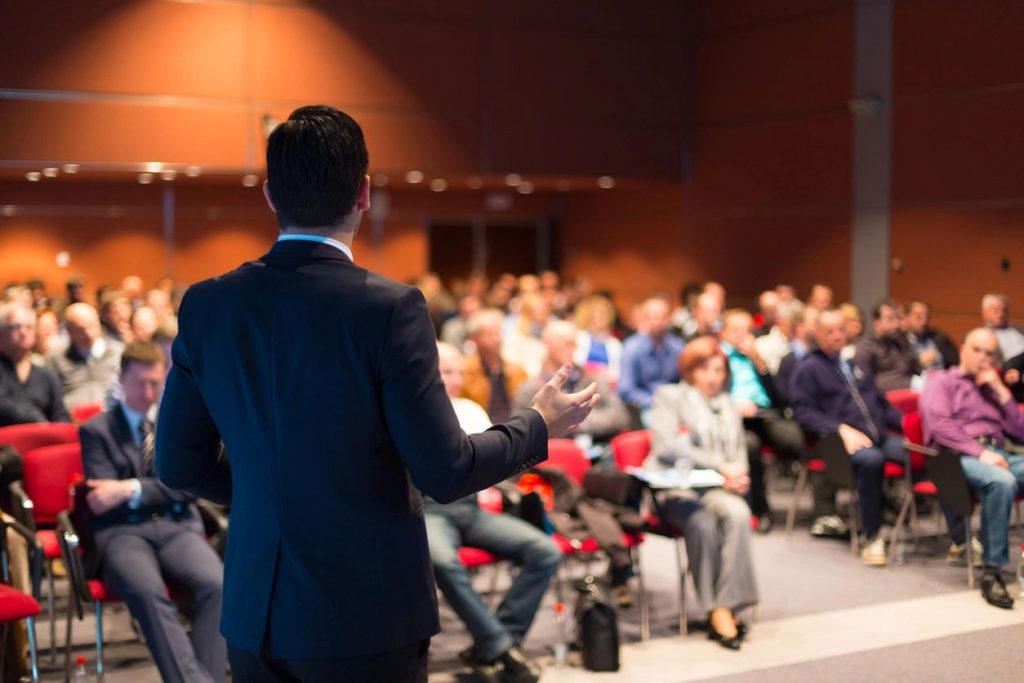 There are several ways that you can boost your return on investment at trade shows and industry events. In this article, we will discuss why applying for and considering speaking opportunities at trade shows or industry events is one great way to maximize your return.
Thought Leadership
Speaking at a trade show or industry event highlights and increases your thought leadership and credibility. This positions not only you, but your company, as experts in the field. This gain in credibility helps to reinforce your company to existing or former customers and introduce your company to new prospects. This type of thought leadership can put your company at an advantage over the competition.
Demonstration
When you are speaking, you also have the opportunity to demonstrate how your product or service can benefit current and prospective customers. You have the un-divided attention of the audience. At your trade show booth, you typically only have a few seconds to a few minutes to engage the prospect and educate them about your company.
[Read more…]